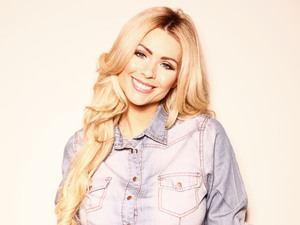 Nicola McLean blogs Celebrity Big Brother exclusively for Reveal.
I has such a brilliant Saturday night of TV.
Stepping Out
followed by
X Factor
and of course my highlight
Celebrity Big Brother.
The house awoke to the aftermath of Louie's fake drunken meltdown. I am still laughing about it now. He was so funny, but I will say if I was in there I would have been fuming. I think he over-acted it a bit and there was no need for him to be so nasty to everyone whilst he was doing the task.
I think Lauren hit the nail on the head when she said you have to feel sorry for him as all he seems to do is talk about people behind their back, which she feels proves he is unhappy. I have to agree he certainly appeared to have a chip on his shoulder and does like to bitch about people constantly. Louie and Carol are older than the other housemates but seem a bit bitter and have not stopped slagging everyone off. I think all the housemates are finding it very hard in there. Abz in particular seems to be struggling. When Sophie told me she was going in I tried to give her advice as others did to me but the thing is you can't give them any advice as it's such a weird experience.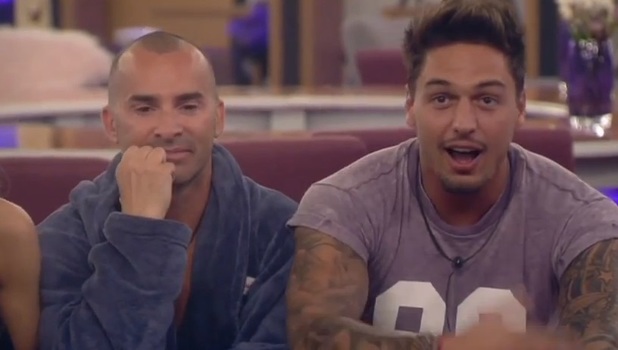 I thought it was so sweet when Lauren said she would like a baby at some point. Lauren is much sweeter than I thought she would be. It was hilarious when Courtney said she doesn't want to give birth in case it ruined her figure. I think it's great she didn't sign a pre nup with her husband Doug. I think it shows how genuine they are as a couple and she is with him for the right reasons. I can't believe Courtney poured milk on Dustin's bed. She is getting so drunk it's hilarious. I cannot believe he got so annoyed that Lauren didn't tell him, but she handled it great by saying she was protecting Courtney. Americans love hygiene and I can see why he got so annoyed by it. I did laugh when Courtney said "at least I didn't pee in his bed".
Carol was off with her bitching again slagging Lauren off for flower arranging. I mean, she was trying to be nice by doing it but I feel Carol can never see the nice in people, for some reason, and it's really starting to irritate me. I love that Lauren was a florist, she is so fabulous and the fact that she can arrange flowers just adds to that. I loved when Abz said to Lauren she isn't just a pretty face. The pair of them both announced they hugged trees. They decided they have lots in common and I agree but who would have thought Abz, the wild child from Five, would be so similar to Lauren Harries? This is why I love
Big Brother
: it makes people form the weirdest friendship.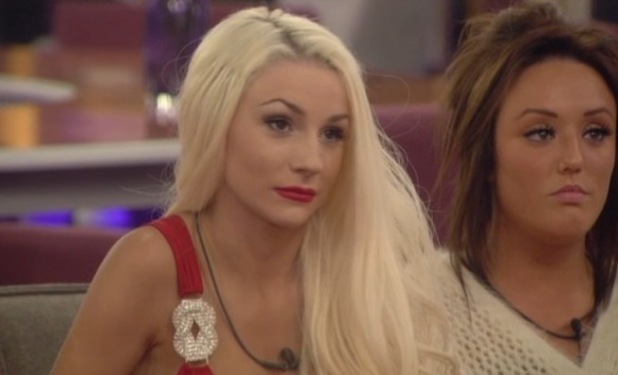 Mario and Charlotte had a task to give Courtney and Dustin a
TOWIE/Geordie Shore
style makeover. I thought they both looked great with a fake tan. I mean, do they not sell it in America?! When they were learning the lingo it was hilarious. Courtney's Geordie accent was hilarious and Dustin saying reem was brilliant. Courtney and Dustin had to then act out scenes from their own show
The Only Way Is Geordie
. Tasks like this are TV gold in my eyes. They had to go to Lauren's bar and Lauren had to serve them drinks and leave, but she did not want to go. She is hilarious, she always wants to be at the thick of the action but you can tell this didn't go down well with the other housemates. Courtney was hilarious too! I don't know why she spent the whole time on the floor. It was such a good task.
So it was eviction time and it was between Abz, Lauren, Louie, Courtney, Dustin, Bruce and Vicky. Everyone seemed quite happy to leave - two weeks away from the outside world is a long time and you do start to miss all your loved ones and even the smallest things like sending a text or taking cash out. It's crazy what that house does to you.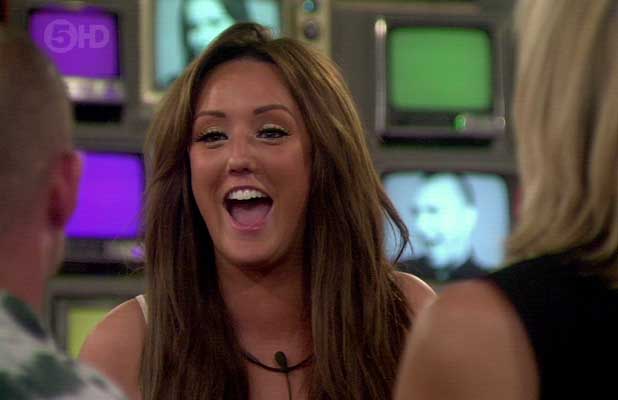 The fourth housemate to leave was Dustin, who did seem a little bit disappointed as he said earlier in the day that he felt it was a race and he wanted to win. The other housemates seemed to really like him. It's a shame we didn't get to see too much of him on the show. The crowd all booed Courtney and were shouting Get Courtney Out. She seemed a little upset about it. It's crazy how public perception can change in 1 or 2 episodes. Bruce was next out and he seemed really happy to leave. Vicky seemed genuinely upset to see him go. It's so nice they have such a strong bond after all these years.
Vicky really found Dustin's accent annoying but I never saw that to be honest. Louie was happy with both the people that left and I fully agree with him. Courtney, Carol and Lauren discussing the female form just goes to show that all women, even Courtney, have insecurities. I did think it was a bit harsh of Carol to say that Lauren still has a boyish figure. Carol really has no filter and just comes out with what's on the edge of her tongue. Lauren has been through a lot and it's not her fault that she can't get a more womanly body, so why does Carol have to say things like this? It's just a little bit nasty.
Mario and Charlotte were both drinking beer whilst spinning around, which was hilarious especially when Charlotte belched at the end. I really want to see them getting tipsy and having more fun in there. Carol and Courtney seem to be the only ones drinking at the moment so I think it's time to let the expert Charlotte have some boozy fun.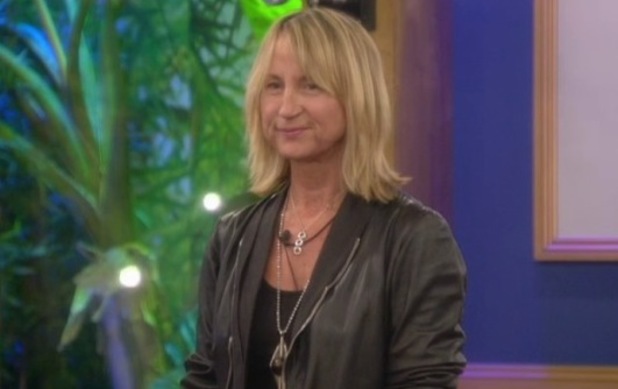 Even though Carol has been irritating me with her drunken rants I did have to agree with her and Courtney when they were discussing age in relationships. Courtney definitely loves her husband and Carol does love her partner despite being there being a big age difference. If you love someone then it shouldn't matter. Cue to Carol slurring to Lauren about her BB experience. I think Carol is a little bit worried that her fiancé Mark will have left her for her antics in the house and she was vocal about it. Carol says she is going to marry Mark if he is still there when she leaves, which I am sure he will be. Lauren angled for an invite and Carol explained she can't come. Lauren's face was hilarious - she was so shocked. At least Carol is being honest and not claiming to be best friends for life.
Nicola x
Do you agree with Nicola's views? Tell us below, as the best comment from across the website each week wins £50