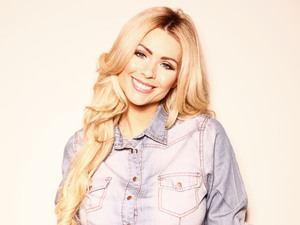 Nicola McLean blogs Celebrity Big Brother exclusively for Reveal.
It was the 4th eviction of
Celeb BB
last night and we were in for a treat as two of the famous housemates would be evicted. I settled down to watch with a nice glass of prosecco in hand #shock.
I felt like
CBB
was
Geordie Shore
last night when Charlotte decided to teach the other housemates how to slut drop. It was so funny watching Bruce slut drop. Whoever thought we would see Les Battersby learning the tricks Geordie girls do to pick up men. Louie was fabulous at it. I have a sneaky suspicion that Louie has done this before as he was better than Charlotte who is an expert in this field. I'm gutted I didn't get to see Courtney do it as she would have been amazing. Courtney, Abz and Lauren were discussing how everyone keeps passing wind in the house without shame. I think I'd rather wet the bed then do that. I really don't understand why they are doing this everywhere. It's private and just so awful.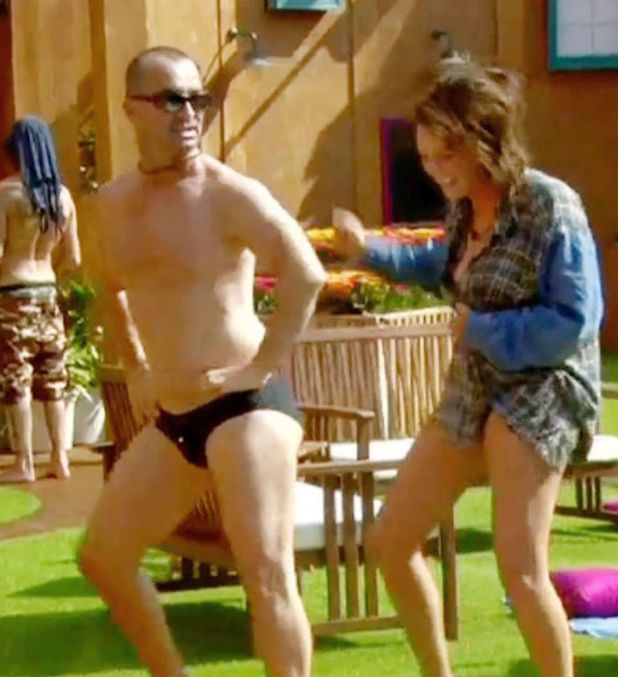 Louie got given a task to drink a bottle of non-alcoholic rose wine and then have a meltdown. It was amazing as Louie is such a good actor and the other housemates completely fell for it. The highlight for me was him spitting his drink at Charlotte and flirting with Mario. It was
Big Brother
gold and is exactly why we tune in. Louie was trying to get into an argument with Carol but she wasn't having any of it. It's clear that Carol has a genuine friendship with Louie as she would start an argument in an empty house. I was shocked to see her not biting at Louie even though he was antagonizing her. All of the housemates were shocked and stunned when Louie, still pretending to be drunk, started throwing all the food around the house. I think that this task has shown that Louie is a strong character in the house. Imagine if Charlotte or Courtney did that, Bruce would have flown off the handle.
OMG Courtney almost flirting with Mario, WOW! Mario seemed really uncomfortable that Courtney was grinding up against him. He said that if she was single then fair enough but married women shouldn't be acting like this. Mario then asked his fellow housemates to keep Courtney away from him. I think Courtney is just letting her hair down and doing some harmless flirting but it came across wrong. I have met Courtney's husband down at the BB compound a few times and I really like him. I sent a message to a mutual friend who I know was at the house with him to make sure he was OK as being a former housemate myself I know how bad editing can be on your family. But luckily for Courtney, he is a relaxed guy and is enjoying watching her let her hair down and isn't concerned about her harmless flirting. I think Charlotte hit the nail on the head when she said Courtney is trying to be an adult but she is still a child. I hope the public don't get her wrong after last night's show as I really like Courtney and she has done a great job in there.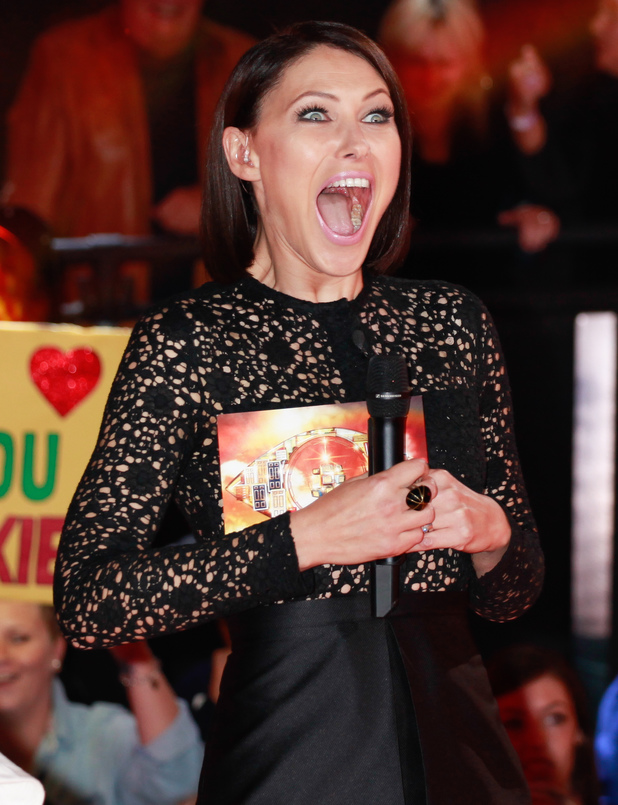 After all of that action it was over to Emma Willis to announce the 4th and 5th people to leave the house. Emma looked absolutely amazing last night. It was my fave look from the whole series but let's face it, she could look good in a bin bag. So the first housemate evicted was Dustin. Thank God, as he was so boring. Nice guy but didn't offer us anything. He came out to a very good crowd but I think that was more to do with them playing the
Saved By The Bell
theme tune as he walked out and not to do with his performance in there. Second out last night was Bruce. I am so glad that it was him and not any of the others who were up for eviction as they offered so much more in the house. I don't think
Celebrity Big Brother
life was for Bruce.
I predict fireworks over the next few days as it's been announced that Sophie Anderton and Danielle Marr will be returning to the house to take part in a task on Monday. I think this is great as the house needs shaking up and I will be on the edge of my seat.
Nicola x
Do you agree with Nicola's views? Tell us below, as the best comment from across the website each week wins £50