Flavia Cacace and Vincent Simone may no longer be competing as professional dancers in the new series of Strictly Come Dancing but they've got plenty of advice for the new set of celebrities about to take to the dance floor.
The professional dancers, who have been a regular feature on the BBC One show for seven years, have a wealth of dancing experience and know only too well about what the celebrities have to do to win.
Flavia and Vincent, who are preparing to launch their
School of Dance
DVD next month, talk exclusively to
Reveal
about how to win this year's show, dealing with the judges' criticism and why they'll miss taking part.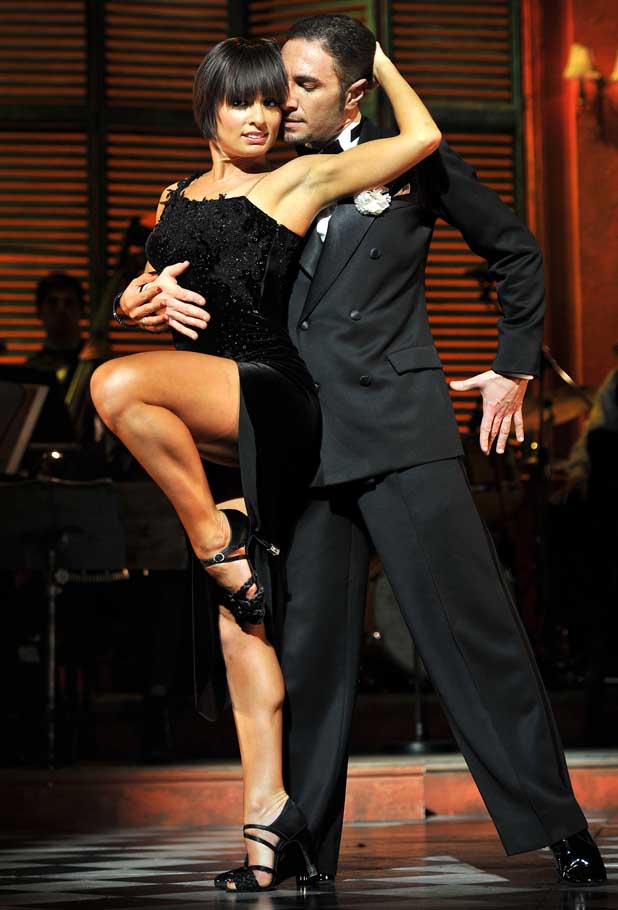 "To win the show, it just takes hard work and determination," explains Flavia, who lifted the coveted glitterball trophy after winning with Louis Smith last year. "They've got to throw themselves into it and they have to accept the fact that this is their life until December. They have no life.
"They have to dedicate themselves fully, like we do as professional dancers on the show, because the more they commit, the more they will get the rewards.
"At the beginning sometimes it's quite hard for them to take that on board but the further they get through the competition the more they want it, and the more they want to learn and improve and be better."
Vincent, who won the show in 2008 with Rachel Stevens, added: "They've got to love what they do, whatever we say they have to agree and trust what we do."
Speaking about some of this year's celebrities, Flavia and Vincent explain that everyone has a good chance of winning.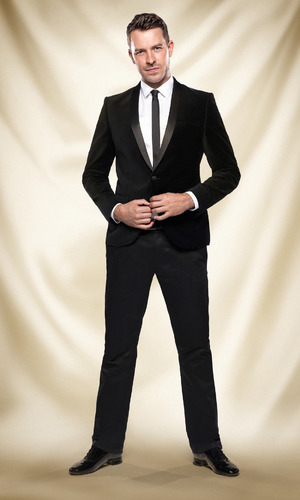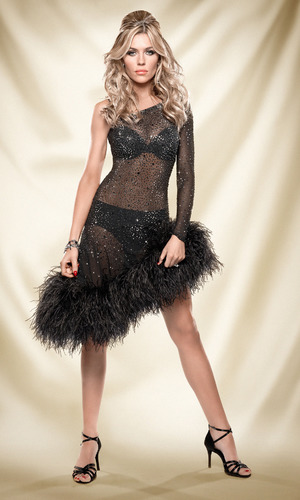 For example,
Hollyoaks
actor Ashley Taylor Dawson has no dancing experience but
has tried gymnastics and hot yoga ahead of his stint on the show.
The 31-year-old also recently said that he wants his partner to "push" him as hard as he can.
Flavia and Vincent think Ashley has the perfect attitude. "He's young, has a good mentality and has done a little bit of gymnastics already. He can achieve anything," said Flavia. "If' he's going into the show like he is, then there'll be no problem."
Model Abbey Clancy is also a hot favourite but Flavia explains that Abbey will find the show quite challenging. "For models it's harder," she said. "It's a very different posture to dance posture. For dancing, we turn their feet out and stretch their head up.
"Abbey's probably quite tall too, so it takes a lot of coordination if you've got long arms and long legs, and she may not have as much muscle strength compared to a female athlete. So it might be quite a physical challenge for her."
Vincent added: "We can only generalise, but from what we've experienced in the past, the models become so stiff. It's so much about your pose and posture, so I think it's going to be harder for Abbey than anyone else."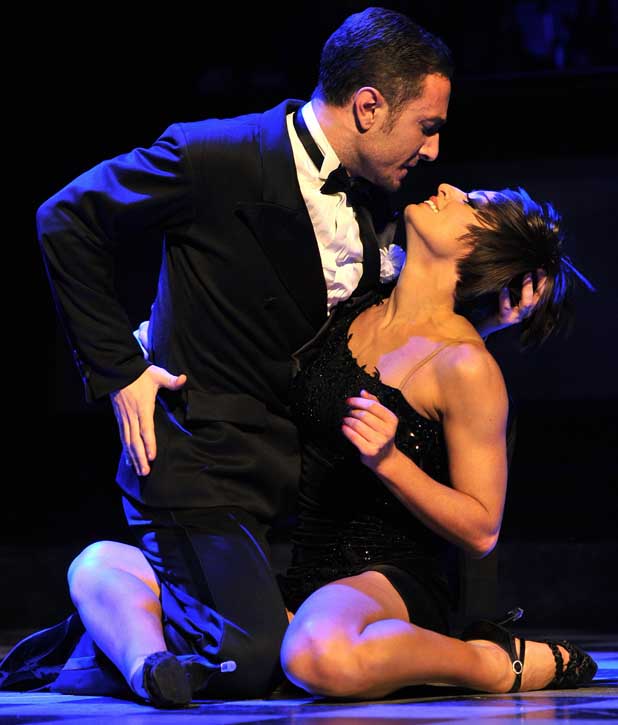 Getting the technique right seems to be the key to success, but these celebs also have to impress the judges, studio audience and viewers at home.
"We can't always agree with the judges, as they may be commenting on the performance and not the technique," said Flavia. "When the dance on Saturday night doesn't turn out well, it's quite hard to take because you've worked so hard, but you just have to pick yourself up and start again. It's quite frustrating but you become used to it."
Vincent and Flavia will certainly be missed from the show this year, but they haven't left completely. "It was definitely the hardest decision we've had to make in our career," said Vincent. "I miss it already.
"Last year Flavia won and it's very hard to make it all the way through to the end. We went straight into our West End show,
Midnight Tango
, which only finished about four weeks ago. We're so professional and every year we put in 110%, so it would have been a struggle both physically and mentally to go back to the show this year."
"But we're very much apart of it still," Flavia reassures us. "I'm performing with Louis tonight on the launch show and we're back in October doing a show number. We potentially might do the Christmas special too. It doesn't feel like we've left completely, we'll be performing again."
Flavia Cacace and Vincent Simone are launching School of Dance, a deluxe four DVD box set in which they teach you steps behind some of the world's most famous Latin and Ballroom dances. Available exclusively at QVC from October 13th, tune in to watch their live performance. Find out more at www.qvcuk.com.
The 11th series of Strictly Come Dancing 2013 will premiere on BBC One on Saturday 7 September 2013 at 6.50pm.
Check out the full SCD line-up here:
Copyright: BBC Ray Burmiston