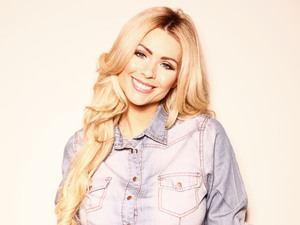 Nicola McLean blogs Celebrity Big Brother exclusively for Reveal.
So after all the dramas of the night before and seeing Sophie get evicted live at the house, I settled down last night to watch
CBB
from the comfort of my living room!
We got to see what happened during the day before Sophie was evicted. Charlotte was having a chat in the Diary Room about how much she missed Carol (who was still down in the small task room by herself, unbeknown to the rest of the housemates). Dustin seemed to start the day off on a downer, moaning about having no food and how he is 'over it'. This is probably the most screen time Dustin has had in the last couple of weeks. To be honest, he's probably had enough but was voicing his opinions about it so that people would put him up for eviction. Bruce seemed to start off feeling sorry for him, but the more Dustin went on about it during the day, the more annoyed Bruce looked! Especially when he was comparing the housemates to a beaten dog – what the hell?! Come on Dustin, cheer up!
Charlotte was relieving her boredom by giving the housemates 'psychic readings' in the garden. I think Charlotte is actually very clever. I think she knew it would be shown and would provide a good laugh and good screen time for her. But I don't care, I was still laughing along! Telling Lauren that she'd had a vision of a huge penis – my God, Lauren had never looked so embarrassed! Then telling Mario he had lost someone close to him, with a creased face, and it was Carol. At least Carol seemed to see the funny side as she watched from the task room!
I have to say, I really enjoyed the task. It was girls versus boys and the first part was for Vicky and Bruce to compete and see who could hold a tray of milkshakes the longest while on a vibrating place. One point to the girls! Then Mario and Lauren had to see who could punch their way out of a person-sized paper bag. Poor Mario kept getting bashed by Lauren who was clearly very disorientated! That really did make me laugh! The boys won that one! The last one was Dustin versus Charlotte in a competition of strength. They had to see who could hold themselves up over a pool of gunge the longest. Sophie was screaming out great words of encouragement as were the rest of the girls. Charlotte won but still chucked herself in the gunge at the end – typical Charlotte!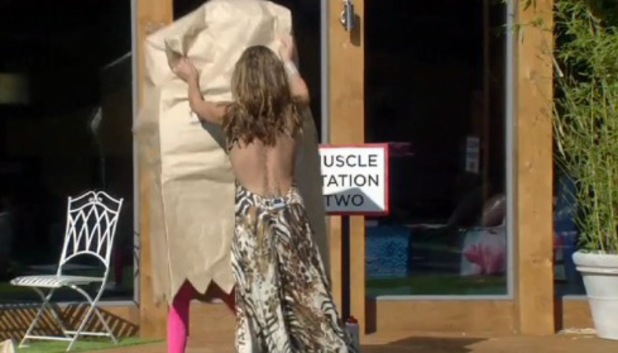 As a reward, the girls all got a feast of junk food. I have never seen anyone eat a burger as quick as Charlotte did! They did say they felt bad and should share it with the boys, but I don't think they really did! Dustin just looked on with annoyance on his face as they chomped away, but then said if anyone ate that sort of food after starving for days, their stomach just wouldn't handle it. I think Dustin was desperate for a bite!!
The eviction was looming and the housemates were all getting ready. Sophie gave Lauren a makeover, which was quite sweet of her. It's a shame Sophie has gone in a way, as I think the relationship between her and Lauren was getting closer and it would have been great to watch. Dustin continued to moan after they received their basic rations, despite Bruce trying his best to get him to have a cup of coffee. After watching this, I have to say, I really do think it was a game plan to get nominated. As Sophie said goodbye to the housemates, there was another shock in store. Not long after Sophie had left, the doorbell rang and Carol burst into the house saying "I'm baaaaaaack" as if she was in
The Shining
or something! She's probably just as scary as Jack Nicholson in that film to be honest! Ha.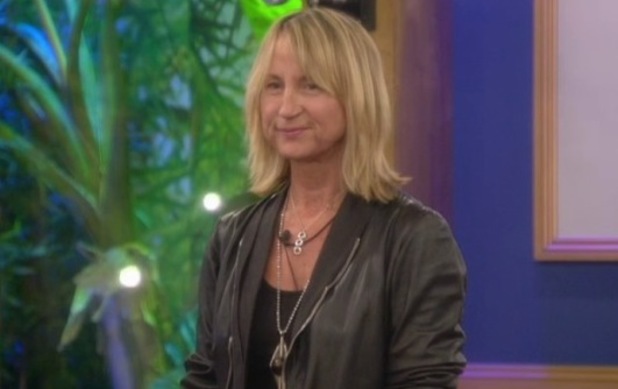 Louie and Charlotte were the happiest to see Carol. Everyone else seemed happy, but I'm not sure if it will last to be honest. Carol then had to nominate someone to be up for eviction and she picked Courtney, which was also shown live the night before. Then it was face-to-face nominations. I have to say, I think they should do face-to-face nominations more often, especially if things are getting a bit stale, because it really shakes up the dynamics. All the housemates except Charlotte, Carol and Mario are now up for eviction. I can't understand why no one nominated Carol. Dustin did a good job with his moaning during the day, as he had the most nominations. Maybe everyone is too scared to nominate Carol to her face, I don't know? Or perhaps because they've had a break from her bitching for a few days they've forgotten what she's like! If that carries on we are going to see her in the final. As long as
she doesn't win it's OK!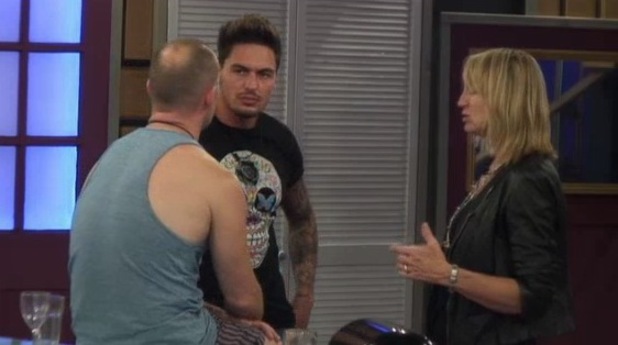 Lauren wasn't happy about being nominated again, saying she can change and she can wear flat shoes and now fall over! Poor Lauren is so innocent and naive – not in a bad way though – I find her quite endearing. And of course, a couple of hours later, Carol was back to her best, drunkenly bitching in the kitchen about Courtney and how she didn't kiss Doug when she saw him the other day. Who is anyone to judge how she should or should not react when seeing her husband? She hasn't seen him in two weeks and knew that scene was going to be shown. I thought it was sweet myself, I think she was still slightly in shock about seeing him, plus she knew she had to go back into the house and possible spend another week and a half away from him. Carol needs to give her a break - she's 19 for goodness sake. I'm not sure who will go tonight in the double eviction. I have a feeling it may be Bruce, as he has been up a few times now and I'm not sure the public will continue to save him. As for the second evictee, I think Dustin's luck may be in. If he's out I can guarantee he will be having a proper feast!
Do you agree with Nicola's views? Tell us below, as the best comment from across the website each week wins £50!