It's been a nail-biting series, but after weeks of tough challenges, tears and makeovers Lauren Lambert has been crowned the official winner of Britain & Ireland's Next Top Model!
Lauren, 23, consistently proved to judges Elle Macpherson, Tyson Beckford and Dannii Minogue that she has what it takes to make it in the world of modelling by wowing on photo shoots, mastering an eye-catching runway walk and always keeping calm and collected.
The finale episode saw the St Lucia native stun in an electric blue swimsuit on a St. Tropez campaign and dominate on the catwalk - despite tripping up over the train of her dress!
Winning
BINTM
is particularly special for Lauren, as she admitted that the show was her last chance at pursuing her dream of becoming a model after numerous knock backs.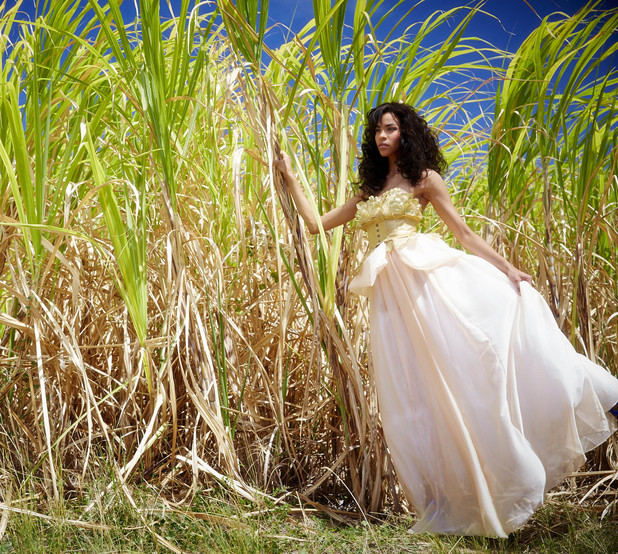 Reveal
caught up with bubbly star to find out how being in the competition has changed her life, what her ultimate ambitions are and why she considers herself similar to Beyoncé!
Congratulations Lauren! How does it feel to have won?
"Right now it doesn't feel like it's actually happened. It hasn't quite sunk in."
How did it feel when you saw your winning picture on the screen?
"I didn't see my picture at first because I was really scared to look. I just saw the electric blue swimsuit and then I knew straight away. I was in so much shock. It was really emotional, I was crying and I had snot all down my face. It didn't feel very glamorous!
"I didn't know whether I was going to win because of my age and my tall height, which could be disadvantages in the industry. My head was all over the place. I never saw the show as a competition, I saw it as a job, like I had a point to prove.
You opened up a lot about your journey and the fact that you have been homeless before the show. Has winning changed your life?
"It has. My life has been like a rollercoaster journey. Right now I am back to normality, but I think once I start working it's going to be even more life changing. I've been able to showcase my qualities to the world and I hope I've shown people that it doesn't matter what background you come from or what lifestyle you've had, everyone can make something of themselves. You've got to push and never give up. I put my heart on the line so many times and my modelling dreams got crushed to the point where I felt like I couldn't do it anymore. If anything that made me stronger and made me hungry for it."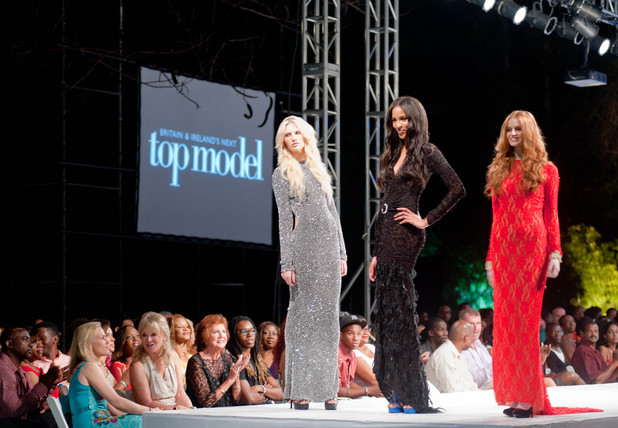 Did you feel like BINTM was your last chance at modelling?
"Yeah it really was. When I went for my audition I told them that this was my last chance because I'm 23 years old and that is a slight disadvantage. I said to them, 'This is the last avenue I can possibly take. I've tried everything!' It's only because my nan passed away and she told me never to give up. She told me to stay positive and keep fighting for what I believe I should have. She definitely put my head in the right place and it stuck with me. That's why I had a positive mindset in the house."
What was your favourite thing about being on BINTM?
"Everything! This was such a massive opportunity so I had to embrace everything that came my way. I feel grateful that I got the chance to do an underwater shoot and a nude shoot and to meet the people I met because, in my normal life, I wouldn't get that chance."
Was there one moment on the show that was especially exciting?
"Wearing the angel wings in the accessories challenge. We didn't know what was going to be in any of the boxes that week – we thought it might be snakes. Everyone started picking their boxes and I waited patiently until it was my turn. For some reason I didn't pick the box in front of me, I went for the box that was kind of hidden at the back and I got angel wings! I couldn't believe it because I've always said I'd love to be a Victoria's Secret Angel and I got to be an angel for the day! It was like a dream come true."
Which shoots or challenges did you find tough?
"I enjoyed all of the shoots. Even the snakes I didn't mind because I like fear. Fear can be your weakness or your strength. My least favourite challenge though was the cow commercial. My family couldn't believe I was scared of the cow and not of the snake! I kept trying to make the cow walk and it wouldn't walk, which ended up hurting my hand and it was frustrating. I didn't like it."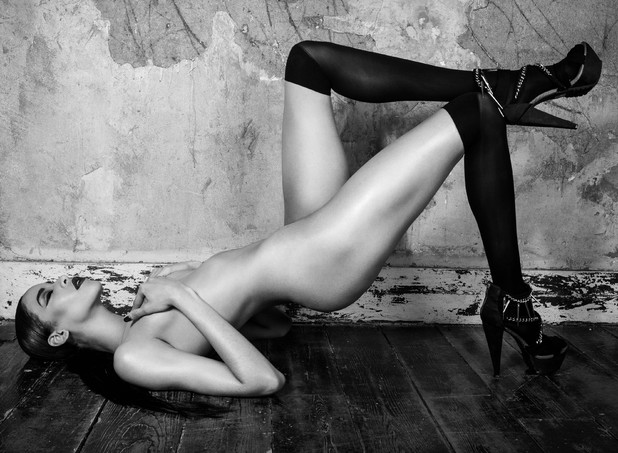 You really impressed on the nude photo shoot. How did it feel when Tyson said he would hang your picture up in his house?
"I think it was the ultimate compliment. It definitely boosted my confidence. Coming from a model too, it's amazing to get that feedback from him.
"I'm actually a really shy person even though I speak a lot. Just to do things in front of people is hard for me. I need to be in character or in costume. But I think that's a Virgo trait because Beyoncé says she is a shy person too. When she is in character she becomes Sasha Fierce and that's how I feel. I'm just Lauren, but then I become Super Lauren when I'm on set."
Did you have a favourite judge?
"No, they're all equally nice. Tyson's really cool and laid back and he understands all of us because he's been where we have been. He understands our struggle and our passion. Dannii is really bubbly and she's a burst of excitement. She really understand us too because she lived in Kylie's shadow for a long time and she really tried to make herself a brand on her own and she's done that. Elle is a goddess and she cared about all of our feelings."
You got to work with some good-looking guys on the show including Louis Smith. How was that?
"It was really cool because when I am posing in the mirror at home, I imagine there is a man there. It's a bit creepy actually – imagine if someone saw me! But you're building that skill up and once we worked with the guys we got to put all of that practice into action, which was pretty awesome. And because we were posing half naked on a freezing beach on the topless shoot, we were so lucky to have a guy there to warm us up a little bit!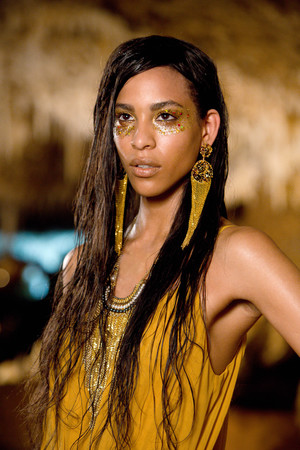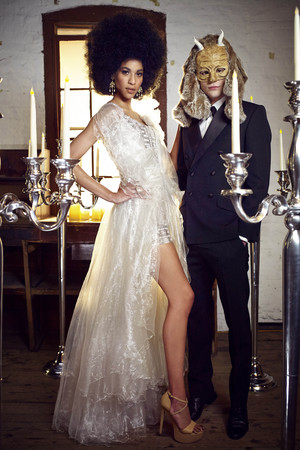 Who would be your dream man to model alongside?
"Chris Brown. He is so cool."
If you hadn't won, which girl would you have liked to see win?
"Sarah. She's an all rounder and I love her to pieces. She's an amazing person, with a beautiful spirit and she's just so lovely and genuine. We gelled so much because we both understand the struggles of getting into the modelling industry and she's 23 as well, so we know it's much harder for us. The other girls have youth on their side."
What is your ultimate modelling dream?
"I'd love to grace the catwalks of Milan, Paris and New York. I just want to do as much as I possibly can, embrace it all and never stop working. I would love to achieve what Jourdan Dunn has done and also Iman. Iman has done amazingly well and she's one of the originals. I really love her neck, it's perfect!"
Were you happy to see Lauren win? Let us know below, as the best comment each week wins £50!