EastEnders, Emmerdale, Hollyoaks: we take a look at tonight's top soap stories…
EastEnders, BBC1, 8pm
Max is released on bail, but he has more bad news for his family – a witness has come forward claiming to have seen Max tampering with Carl's brakes.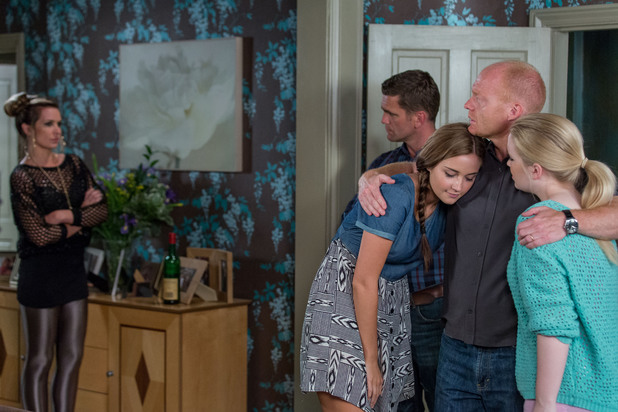 The police have also found the tool used in Max's house – it's not looking good for Mr Branning.
Max is determined to prove he's being set up and makes a big show of going to The Vic and then out for dinner with his family. But when Carl arrives a fight kicks off and Max finds himself arrested again, and Carl's got exactly what he wanted – Kirsty on her own…
Emmerdale, ITV, 7pm
Cain is the only one who believes Adam didn't murder Alex and helps the terrified lad escape.
As the police are searching the farm for more evidence, Cain manages to distract them for long enough for Adam to make a break for it.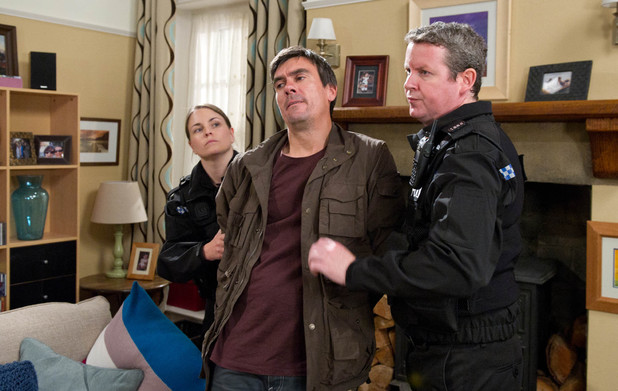 When the police realise Adam's fled, they take it as a sign of his guilt – and Cain gets himself in a whole load of hot water when they find out he helped Adam.
Hollyoaks, C4, 6.30pm
As the family reels from the news Uncle Ken has been beaten to a pulp and is in hospital, Jason urges Robbie to come clean.
When Joe is arrested for the assault, Robbie realises he has to do something, but rather than tell the truth, he heads to the hospital to threaten Uncle Ken a bit more and get him to tell the police Joe didn't do it.
In actual fact, Joe didn't do it. So who did? And why?