Sarah Kennedy was a dark horse on Britain & Ireland's Next Top Model this year, after overcoming her phobias each week to produce a number of surprisingly impressive shots.
Although she didn't get off to the strongest start on the show, 23-year-old Sarah soon became the one to watch and proved to be stiff competition for the other model hopefuls, as she wowed judges Tyson Beckford, Elle Macpherson and Dannii Minogue with her willingness to learn and her warm personality.
Unfortunately, the Irish student didn't quite have enough to be crowned winner and lost out to fellow finalist and close friend Lauren Lambert - but she's not giving up!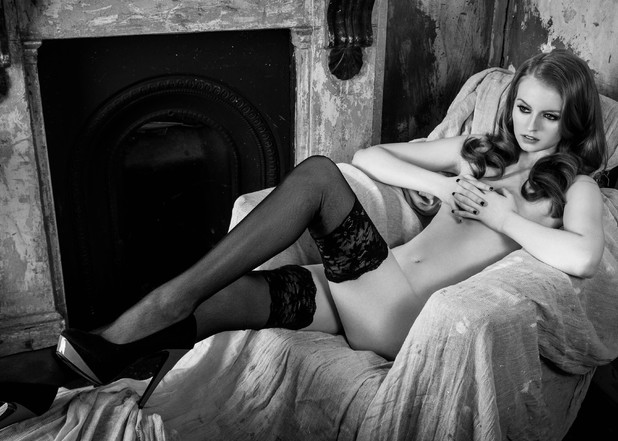 Reveal
caught up with Sarah to find out which shoots she loved the most, why she has no regrets and what she plans to do now that
BINTM
is over.
Commiserations Sarah, but does it feel to have finished as a runner up?
"Probably one of the best and most surreal feelings I've ever had in my life. It's very hard to explain it. It was something I never thought was possible. It's very special."
How did it feel when you saw Lauren's picture come up on the screen in that final elimination?
"That 10 second wait for the photo to come up was probably the worst ten seconds of my life. My heart was going a mile a minute. I wanted my photo to come up so badly, but I had to be realistic and I knew deep down it wasn't going to be me. I was gutted and my heart sank, but it was just for that moment. It's just a minor setback. I'm on to bigger things now."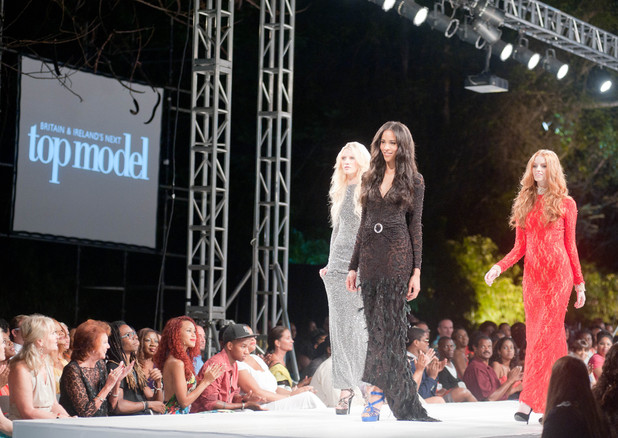 You really came into your own by the end of the show. Where did this transformation come from?
"I wanted to model so badly, but I don't think I realised how much until I was in the competition and got a wake up call from Dannii on the set of the Company magazine shoot in the first week. I wasn't confident on that shoot at all and Dannii came over and said: 'If you don't get a good shot, you're going to go home'. At that point I just thought, 'No way. I'm going to get better and prove to you, Elle, Tyson and myself that I can do it'.
"I just think my focus and determination got me through and the judges gave me a lot of great advice, which I took on board. I was very motivated and wanted it so much."
Did you like being the underdog or was there more pressure to prove yourself?
"I definitely used being the underdog as my drive and that's probably what made me go so far and work so hard. It's easy to fall under that kind of pressure and take stuff to heart, but I have learned throughout my life and the competition to use the negative as your motivation to do better. I think me being under pressure is a good thing."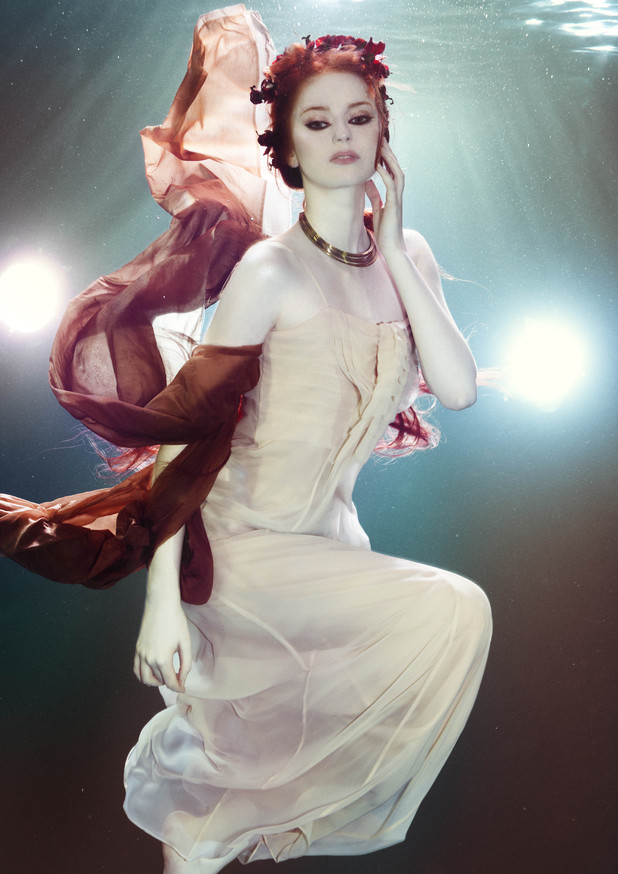 You had a tough time with some of the other girls in the competition. How did you find living in the model house?
"It's hard being away from home, but that was the choice that I made. All of the girls were very different. We had different personalities and different looks, so it was going to prove difficult at times. In the wider scheme of things though, I don't even look at that now. At that time, I dealt with what happened the best way I thought I could and then I forgot about it. I had a competition to focus on! It's so intense, you can't lose what you are there for."
You overcame quite a few fears on the show. Which was the hardest one to face up to?
"The underwater shoot was definitely the hardest for me. I was sure I was going to go home. I was trying my best, but I felt like the water was overpowering me and that was annoying me because I didn't want anything to do that to me in the competition. I didn't want anything to overpower my passion. Getting picture of the week that week meant the world to me. All of the stuff I said I couldn't do before I was on
Top Model
, I realised I could do. I'm never going to say 'I can't do it' again. If you want something badly enough, you will do anything within reason to get it."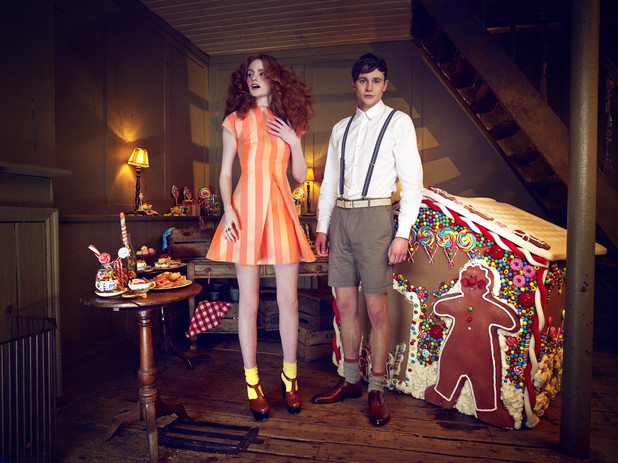 What was your favourite shoot overall?
"I have so many and everyday it changes! Today I was looking at my fairytale shoot. That was such a great day. The Hansel and Gretel set was amazing and I loved my big hair. I just loved everything about it. I loved the nude shoot too. I had so much fun, I didn't even remember I was naked. That was the best thing about it. I was so content and found myself getting lost in it. Every shoot was special in it's own way."
Will you be pursuing modelling professionally now?
"One hundred percent! I didn't do all of that time on
Top Model
to not pursue it afterwards. It's just made me twice as determined to make it. I love every single minute of modelling. It's my passion and my dream and thanks to
Top Model
, I'm closer to achieving it. I'm moving to London with my boyfriend next week. I'm going to do my very best. I don't want to regret not going for it."
Do you think the right girl won? Let us know below, as the best comment each week wins £50!