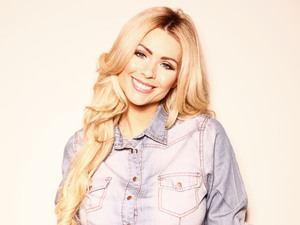 Nicola McLean blogs Celebrity Big Brother exclusively for Reveal.
So last night I got my glad rags on and headed down to the
CBB
house to support Sophie!
Carol, Mario and Lauren were still in the task room watching the rest of the house. None of them were happy that Courtney refused to carry on wearing the boiler suit. I have to say, I love Courtney but if I had got to see my husband even for two minutes when I was in the house, I would have worn it for the rest of the show! It's only clothes! Most of the rest of the house were in agreement with Carol, Mario and Lauren. Vicky was really nice to her about it though and I think it was her motherly nature that convinced her to put it back on.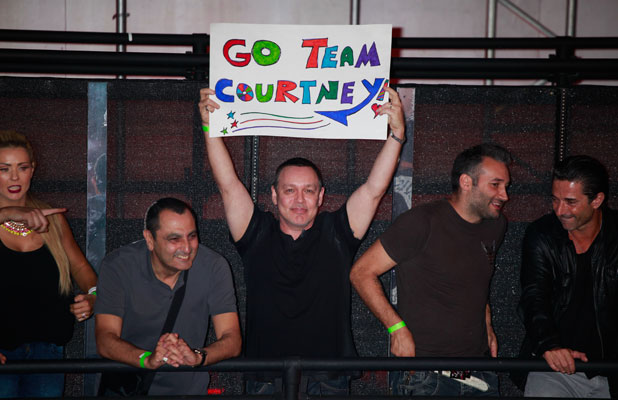 I loved Abz performing a 5ive song as his task! I love
The Big Reunion
and I was singing along while watching him on the big screens at the house! Everyone in the house loved it as well, apart from Louie it seemed. He sat there looking miserable – just like he did when Dustin sang the
Saved By The Bell
theme tune. He really doesn't seem to like anyone else performing! Next up was Bruce and Vicky improvising and pretending they were back in
Corrie
. Everyone took what they said in the spirit it was meant and they were funny with it!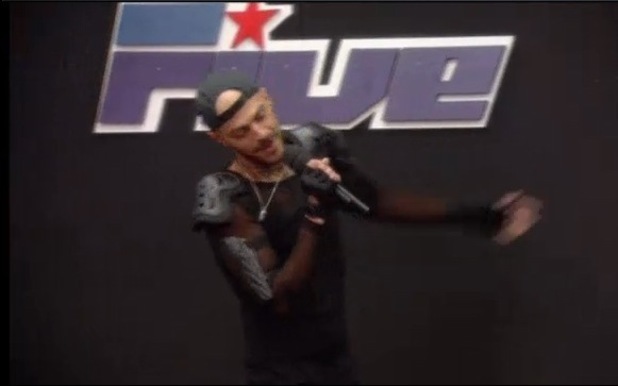 At last it was revealed that the house had failed their task and that they must choose either Carol or Mario to be evicted from the house. Lauren was immune, as she was already up for eviction. Little did they know it was a fake eviction and that no one was really going to be evicted! Oooooooh Big Brother, you are naughty! After voting, the housemates picked Carol to be 'evicted'. Charlotte was really upset about it, Louie wasn't bothered and said he just wanted to get rid of old "witch tits". The housemates watched as Lauren and Mario said their goodbyes to Carol, and then Carol was secretly told she wasn't really being evicted and she would be going back into the house soon. Shame really, as I would have quite liked to have seen the back of Carol and her constant bitching and whining! She is TV gold, but all she does is bitch!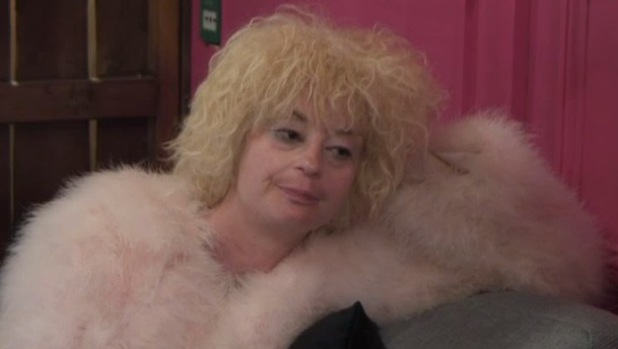 Sophie didn't seem upset to see the back of Carol and said she had put the nail in her own coffin. Lauren then told her that Carol didn't dislike anyone and that she and Sophie are just complete opposites. Sorry but I disagree – I think Carol dislikes quite a lot of people! Courtney and Lauren had a heart-to-heart in the garden and Lauren told her that Carol and Mario had been saying bad stuff about her. She did this despite previously saying that her friendship with Courtney was over when she was refusing to wear the boiler suit! Lauren showed her true colours there and was perhaps being a bit two-faced? Maybe she felt she had to get involved with Carol and Mario because she needed to fit in? I don't know... Poor Charlotte was very upset about Carol going – although we haven't seen much of them together the last few episodes. Carol is Charlotte in a few years time and they are quite similar (bitching aside) and so I can why she feels close to her in the house.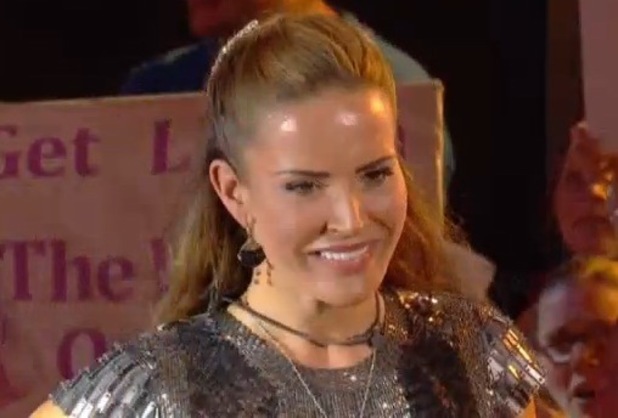 Lauren polled with the most votes this time around and I'm not surprised. She may be untidy and have bad habits, but she's harmless and quite funny and tries to get on with everyone in the house. We then had to wait til 11pm to find out that Sophie was the next housemate to be evicted. I was kinda expecting it – I thought it would be between her and Bruce. As I was down at the
CBB
house last night, I saw Sophie. She was sad to be out but also happy to see her friends and said she loved (almost) every minute of it. We had a few glasses of Prosecco and I told her how well she had done. I'm sorry, but I don't understand the boos. Everyone can be a bit annoying but what the hell has she done to be so hated? Totally unnecessary.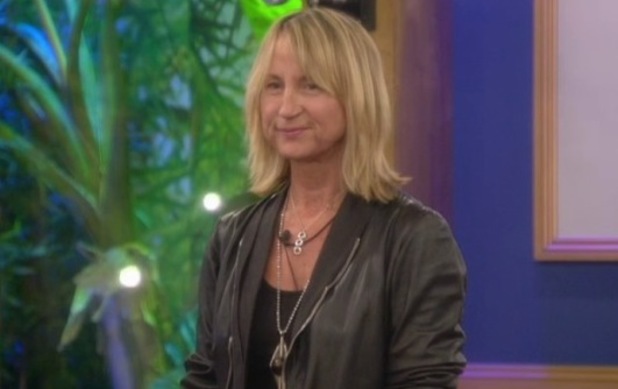 Finally, Carol went back into the house much to some of the housemates' surprise. At least Louie and Charlotte looked happy. Then she put Courtney up for eviction while telling her she'll never had a proper conversation with her as long as there's a mirror for Courtney to look in.
I was stood next to Courtney's husband Doug Hutchison outside the house and he is such a lovely, lovely guy. He just laughs along and doesn't take offence to anything. If someone was watching my husband playing football and said something negative about him, I'd really take it on board. But Doug knows the score and isn't bothered - he just takes it in good grace. Courtney has changed the public's perception of her and Doug has done the same. Such a nice guy. He actually told me he's been reading my blog every day - so hi Doug! I'd definitely like to meet up with him and Courtney for a drink when
CBB
is over.
Anyway, it was no surprise that Carol's reason for nominating Courtney was a bitchy one. Snooze. Bore off. Next!
Do you agree with Nicola's views? Tell us below, as the best comment from across the website each week wins £50!