Courtney Stodden, Dustin Diamond, Abz Love, Vicky Entwistle, Louie Spence, Lauren Harries and Bruce Jones have been nominated ahead of Celebrity Big Brother's double eviction this week.
The seven housemates will go head-to-head in the public vote on Friday night's (6 September) fourth and fifth evictions.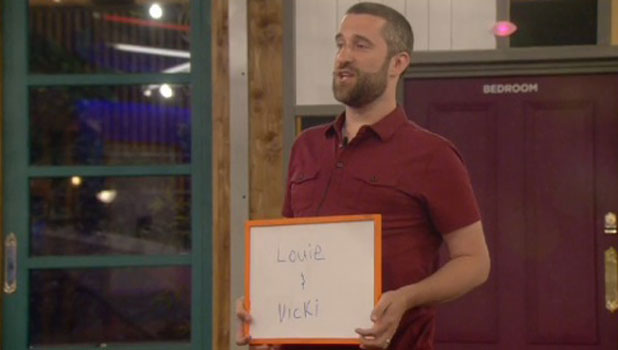 Nominations took place on Wednesday night (4 September) in the
Celebrity Big Brother
house following Sophie Anderton's eviction.
First, in a twist, celebrities learned that housemate Carol McGiffin had not been evicted earlier in the week as they'd believed - instead she'd been in a secret room watching everything they said and did!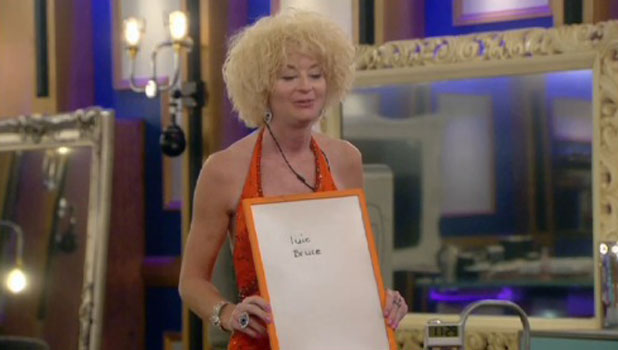 When Carol reentered the house, she was asked to nominate one housemate to face eviction. She chose Courtney based on the fact she believed Courtney didn't truly appreciate how lucky she was to have seen husband Doug during the prisoner task. She also objected to Courtney saying they'd never had a real conversation.
After that, the other housemates had to nominate face-to-face. Awkward!
The breakdown was:
Louie:
Dustin - Not that much in common
Vicky - She didn't go to the Ibiza task party
Abz:
Charlotte - They haven't connected, she screams too loudly
Bruce - Nicking his tobacco
Courtney:
Mario - Called her a bitch and superficial, can't understand his accent
Abz - Called her superficial
Bruce:
Dustin - Blaming Big Brother for everything that goes wrong
Lauren - Needs looking after
Lauren:
Louie - Mood swings, bitchy
Bruce - We don't get on
Mario:
Dustin - Mood today brought him down
Lauren - Always falls over
Dustin:
Louie - "Kind of an asshole"
Vicky - Made fun of his intellect
Vicky:
Dustin - Overanalyses everything
Louie - "Moody git"
Charlotte:
Dustin - Overanalyses everything
Abz - Don't know him well
Model Sophie was evicted last night over Courtney, Bruce, Lauren and Louie. She was the third celebrity to leave the
CBB
house following Ron Atkinson and Danielle Marr.
Big Brother continues tonight on Channel 5
All the Celebrity Big Brother summer 2013 housemates in pictures:
Copyright: Channel 5