Geordie Shore newcomer Marnie Simpson is expected to seriously stir things up this series, as she flirts her way through the house and rubs the girls up the wrong way.
The 20-year-old Newcastle native - who is the cousin of original cast member Sophie Kasaei - has admitted to
Reveal
that notorious ladies' man Gaz Beadle immediately caught her eye when she joined the show and she was instantly attracted to him.
However, she also found herself growing close to co-star Scott Timlin, which didn't sit well with purple-haired Holly Hagan, as she was seen hooking up with Scott in Australia earlier this year. Oops!
It sounds like the gloves are about to come off and Marnie is ready to make her mark!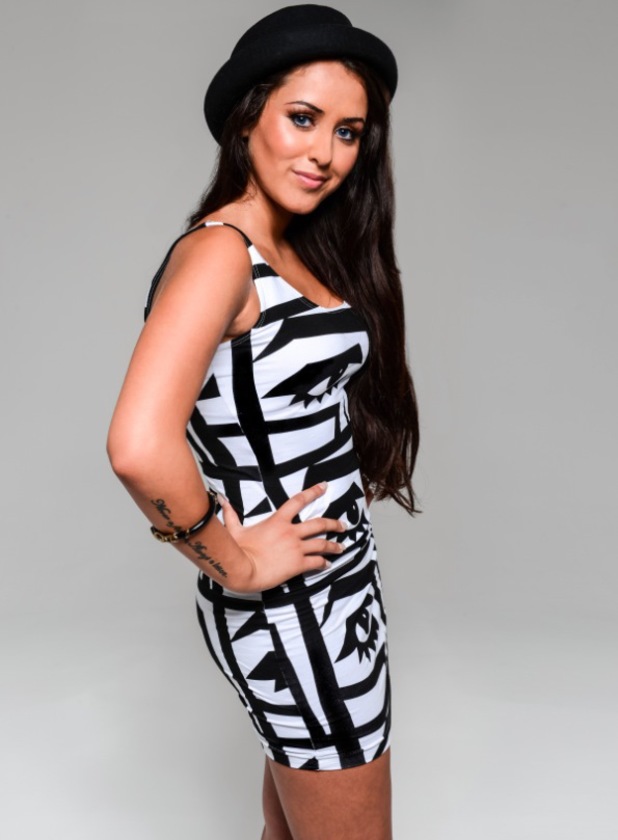 Reveal
caught up with the bolshy brunette ahead of series 7 to get all the gossip on what it was like being on the show, her friendships with the guys and why she didn't get along with the girls.
How did you get involved in Geordie Shore?
Sophie's my cousin so I've always been a fan of the show. Then they messaged me on Facebook and asked me to be on it. I did express that I wanted to be on the show at the very beginning, like series 2 or 3. Me and my friends applied but then I got into a really serious relationship so I just forgot about it.
Did being single again affect you're decision to go on the show now?
Yeah definitely. I don't think I could have done it if I was in a relationship.
How did you find being in the house?
It was exciting, I enjoyed it. I got on with everyone really well in the first couple of days. I got such a good welcome but then things started to change. There was a lot of drama and arguments between me and the girls because of how I was around the boys. I was really close to the boys. I've always got along with boys really well in general and I knew I would click with the boys. But then I maybe got a little bit too close.
Was there anyone in particular that you got close to?
Well, me and James were really close and just friends. Then I got really close to Scott and I was attracted to Gary too.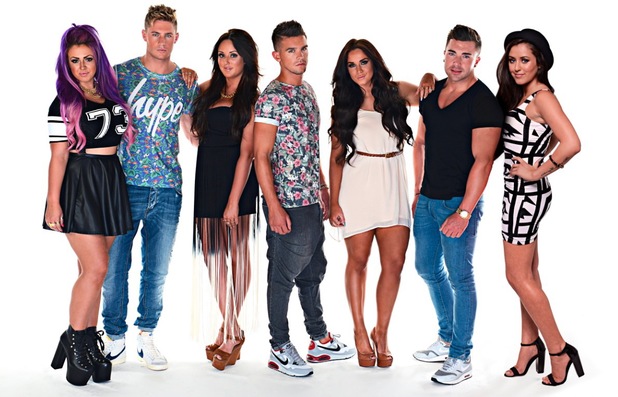 What did the girls think of you flirting with the guys?
It wasn't anything serious. It was just harmless flirting, but I think they took it too seriously.
Was there anyone that had you really didn't get along with because of this?
Me and Holly didn't really click. I think it was because of me and Scott. I don't know if she had feelings for him. I think he was just someone that she had a bit of fun with, but because I went in she thought that would have affected their relationship. I didn't want competition with any of the girls though. I think the boys will go for anyone - whether they're pretty or not - just because they are new.
Was Sophie happy to have you in the house?
I think she found it hard. I thought she would have been happy, but I don't think she was at first. She came around in the end. We are usually close.
Sophie's boyfriend Joel hasn't always been received well on the show. What do you make of him?
He's lovely! I thought he was really nice. Him and Sophie make an excellent couple, they're made for each other. He's excellent for her because he's dead calm and relaxed, so they balance each other out.
Did being on Geordie Shore live up to your expectations?
There was a lot more drama and confrontation than I would have wanted. But I enjoyed the Bucket List activities and going out and getting drunk.
Is it different having a night out as part of Geordie Shore compared to a normal night out with your friends?
No, I'd say it's exactly the same apart from the cameras.
If you could sum up your experience in the house in three words what would they be?
Crazy, fun and wild.
Do you have any regrets about the way you acted on the show or going into the house?
No, no regrets.
Geordie Shore returns on Tuesday 17 September at 10pm on MTV.
Are you looking forward to seeing Marnie on the show? Let us know below, as the best comment each week wins £50!