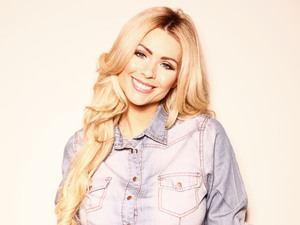 Nicola McLean blogs Celebrity Big Brother exclusively for Reveal.
After a family day out bowling for my nephew's 8th birthday yesterday (and winning I might add #hiddentalents LOL), I was pleased
Celebrity Big Brother
was on at 9pm!
It was the morning after the night before and, after enjoying an Ibiza themed party, there were some sore heads in our favourite house. Charlotte and Courtney both felt fragile and clearly didn't remember the fact they woke the whole house up when Courtney screamed "buzzing" in her high pitched voice. Bruce was absolutely fuming and, to be honest, I really don't understand it. It's the
Celebrity Big Brother
house and not an OAP home.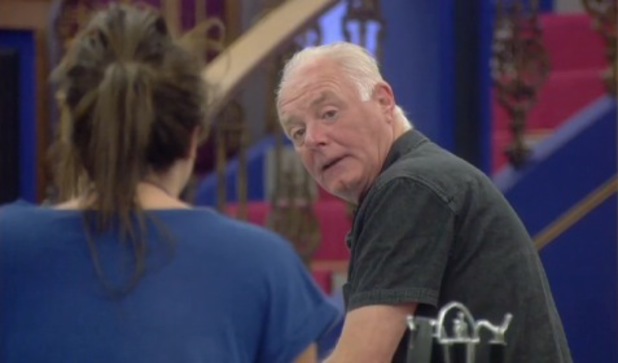 I loved Charlotte confronting Bruce in the kitchen, saying to him: "It's Big Brother, if you don't like it then go home." She's right - there are loads of celebs who would love to be in that house and he clearly doesn't like being there. I did have a chuckle when Charlotte called him a tomato head... It's admiral of Vicky trying to stick up for her friend, but telling Charlotte to treat her elders with respect is just boring! What about men having respect for women? The way Bruce has shouted at both Lauren and Charlotte makes me feel he doesn't much. In my opinion, you earn respect. It's not just given depending on how many years you have been on the earth.
While the rest of the house prepared their morning tea, Charlotte went to vent in the Diary Room. Reliving the way I screamed at the top of the stairs, Charlotte screamed down the Diary Room so loudly that they could actually hear her in the kitchen. It was funny watching the baffled housemates trying to work out where the screaming was coming from. I almost wet myself when Abz asked: "Can anyone hear a cat?" She is a very sweet girl and went and apologised to Bruce. I'm not sure I would have done the same after the way he spoke to her.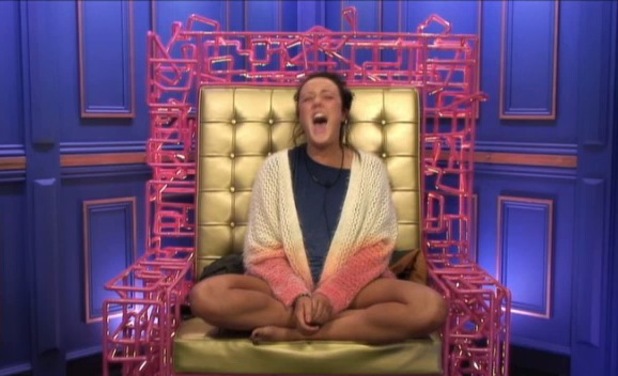 Abz and Dustin's bromance is very sweet. Dabz come across as genuinely nice people, but unfortunately they are not the type of people I like to watch on
CBB
, as they are so boring. Courtney on the other hand, I could watch all day. I think she is a really good candidate to win, as she has come on such a journey in the house. She came in with everyone thinking she was fake and a gold digger and we have seen that she is a sweet natured girl who really looks out for her housemates. She is much older than her 19 years. I love watching her enjoying the partying and letting her hair down with Carol and Charlotte. We all know I love big boobs, but her's are a little too stretched over her small frame. They are still very new though and will settle soon.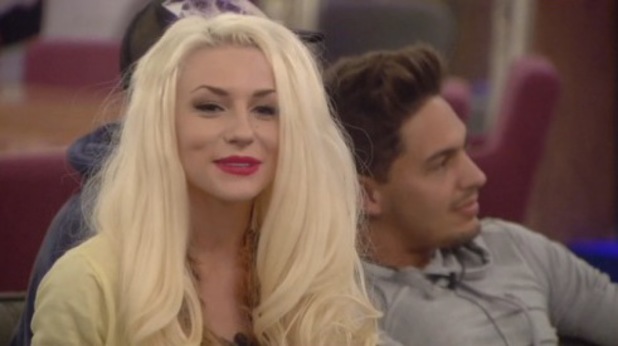 Last night was that dreaded time of the week when the housemates had to nominate but there wasn't anything too shocking for the viewers. Most of the housemates seemed to be in agreement that Bruce is on the edge. Charlotte and Carol have a wind problem and Lauren is too messy. In the end, Bruce, Courtney, Lauren, Louie and Sophie found themselves up for eviction. Big Brother showed the nominations to the house, and I think it was done to stir things up. We have got a few outrageous characters yet it's a bit stale at the moment. It's always awkward but so funny to see people mortified when their nominations are revealed. This is why I always tried to say things to people's faces when I was on
CBB
. It comes across as being hard but at least I didn't get caught out. What I found interesting when I watched this bunch is that they all tried to make out they were doing each other a favour by nominating them. Clearly they weren't!
Bruce - aka Tomato Head - didn't look happy, Courtney looked buzzing, Louie looked unconvincingly happy, Sophie was fuming and Lauren was so upset. She stood up and said: "If you think I have been the centre of attention so far then wait and see." She then went and laid on the bed looking at pictures of her mum and dad while talking to them. I think this was an act, but if it wasn't, then it was weird. I don't think it's normal for a 35-(really?!)-year-old to be that dependent on her parents.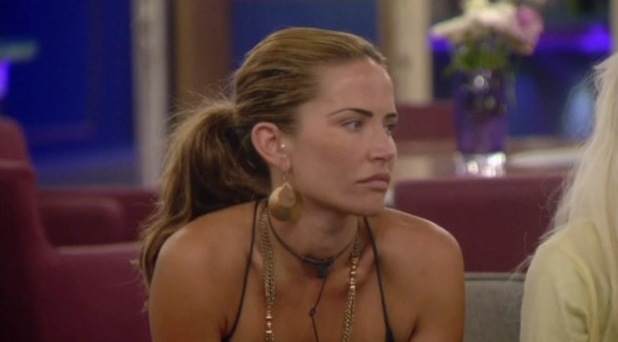 Sophie is really struggling in there now and, although she's my friend, I think it was really silly of her to deny having Botox. I did laugh at Louie saying to her: "It's blatant you have had Botox - your face doesn't move." In general, however, I do think Carol and Louie are being nasty to Sophie. Yes it's a bit silly to deny having Botox, but she has not committed a crime and, as far as I can see, she has not been nasty to a single housemate. Carol is definitely a 'love her or hate her' character and, wherever you stand on this, I do think she is a fantastic housemate. She is outrageous, she stirs the pot and the way she dressed up as Courtney last night was hilarious.
The episode ended with Sophie crying on the bed. I think while people like Carol, Charlotte and Louie are very self aware, Sophie really isn't. I think watching the nominations really shook her as she thought Louie and Carol were her friends. Obviously she hasn't seen what has been said behind her back by the pair of them. Last night, Sophie tried to confront them in a very non-confrontational way. We need her to have a few drinks and then tell Louie and Carol exactly what she thinks of them. I want to see Sophie at her best. This
Celebrity Big Brother
needs spicing up!
Nicola x
Do you agree with Nicola's thoughts? Tell us below, as the best comment from across the website each week wins £50!