Rugby player Ben Cohen has said he knows Strictly Come Dancing will be tough but he's ready for the challenge.
The Rugby World Cup champion will take to the dance floor for the eleventh series of the BBC One dancing show when it returns this weekend.
"When I've seen other people on the show before, I've always been in awe and thought fair play because that really takes some guts," he said. "I've always watched from a distance, and never ever in a million years thought I'd be in this position now."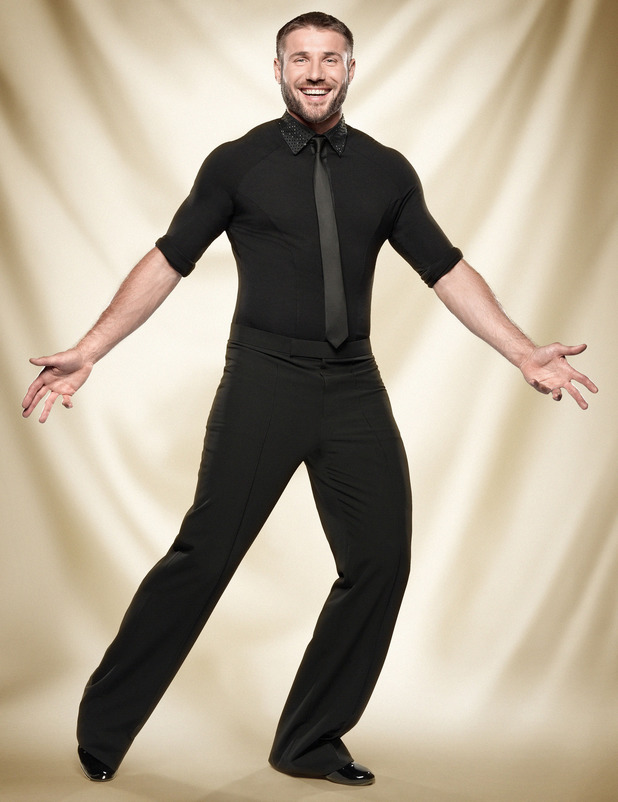 Now that he is in this position, however, his main goal is just to do the best he can and, despite being a sportsman, he doesn't view himself as competitive.
"I'm not in competition with other people in my eyes, I just want to do the best I can. If someone's better than me on the day then fine, I've given it 100% and that's all I can give. I don't have any preconceived ideas of where I want to come in the show. For me it's going to be week by week. You won't know the dance, and you'll only be as good as your last week and your last dance. If you're here the next week you'll learn something else. It's like a cup competition."
Ben hasn't met his professional dancing partner yet but says all he wants is a "good teacher [who] is easy to learn from."
He added: "It's a crash course, and crash courses are intense. I haven't come into this saying 'I'm going to learn a dance, we'll do a couple of hours here and there and everything will be great'. I know it's going to take time and a lot of hours and I'm prepared for that. I'm not a workshy person, I never was when I played. I enjoy a challenge."
Strictly Come Dancing starts 7 September on BBC One
The Strictly Come Dancing lineup in pictures:
Copyright: BBC Ray Burmiston
Watch the first trailer for
Strictly
's new series below: