Countdown co-presenter Rachel Riley reckons she's a four out of ten when it comes to dancing skills.
The 27-year-old will join a host of famous faces as a contestant on the BBC dance competition when it returns this weekend - and it's safe to say she's thrilled to be part of the cast.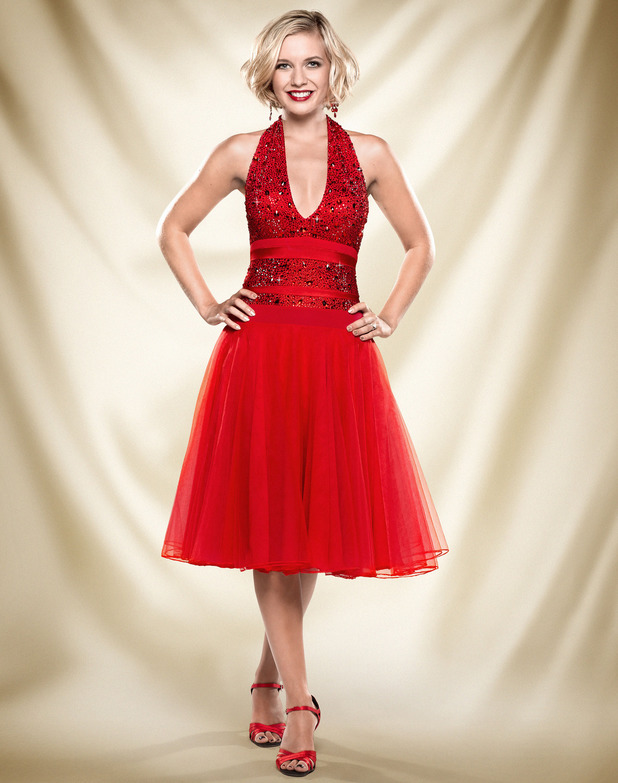 Rachel said: "It is the opportunity that you just don't turn down. I have never danced before, I have only had one hour of dancing lessons before my wedding and to get the chance to be taught by professionals - how to be graceful, elegant and move. It really appeals.
"As my friends know, I'm really clumsy and I have never been graceful in my life so maybe now is the time to start."
Right now, Rachel thinks she's a four of ten on the dancing scale, judging by her efforts when she's out with girls!
"There is dancing and then there is dancing," she said. "I've done Top Gear and when you're with The Stig, you think 'I can't drive, I can't drive, tell me what to do.' Or if you're on a cookery show and you're with a chef you think 'I can't cook, I can't cook anything.' It's the same again, if I'm on the dance floor when I've had a drink, I go for it with the girls and it's fine. But with this kind of dancing, I will stick with a healthy 4 out of 10."
Perhaps that's why she admits watching clips of past performers like Kara Tointon and Denise Van Outen "terrifies" her.
"[They] are both amazing. They grew up close to where I am from in Essex and they were both just fantastic dancers. They put so much effort in and training. Kara's Argentine Tango was just insane. Watching back clips of them just terrifies me at this stage."
Strictly Come Dancing
returns to BBC One on Saturday, 7 September.
The Strictly Come Dancing lineup in pictures:
Copyright: BBC Ray Burmiston
Watch a trailer for the show below: