Hollyoaks star Ashley Taylor Dawson has tried gymnastics and hot yoga ahead of his stint on Strictly Come Dancing.
The actor, who plays Darren Osborne in the Channel 4 soap, is among the celebrities who will compete for the Mirror Ball Trophy on season eleven of the BBC dance competition.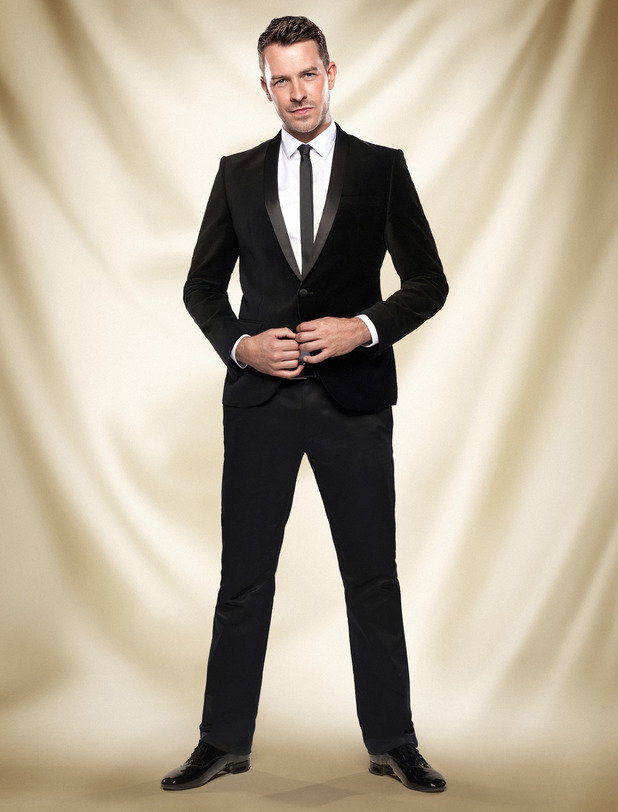 Ashley said: "I had a go at doing some gymnastics funnily enough, because I can't even touch my toes and I had a go at doing hot yoga, and I was terrible at both.
"I'm about a foot away from touching my toes, I'm so un-supple. I thought I'd try and do something to encourage my body to move, so that's what I've been having a go at and failing miserably!"
We reckon the hunky soap star is just being tough on himself, but if he is having difficulties, perhaps his pro partner can help?
Strictly
hasn't confirmed the celebrity/dancer pairings for the year yet, but Ashley's requirement is pretty low: he just wants to learn how to dance!
"I'm looking for someone who can teach me how to dance! I'm a bit of a work horse, when I get my mind on something I want to do it right, and I think I'll be a bit of a perfectionist. So just someone who's going to push me as hard as they can, and not be scared of pushing and pushing me.
Ashley will be looking to last year's winner, Olympic gymnast Louis Smith, as his inspiration. (Is that where his try at gymnastics came from?!)
"Louis Smith was a solid performer, and obviously being a gymnast, the strength he has helped a lot - so I'm just hoping there are no Olympians on the cast this year. They've got an advantage with their body strength and the way they use their body."
Someone else Ashley can turn to for help? Former
Hollyoaks
co-star Ricky Whittle (Calvin Valentine), who appeared on
SCD
on series seven.
"Obviously Ricky Whittle was fantastic when he did it. He has real rhythm, and that's something hopefully I can learn, because you're sort of born with it aren't you? I think they're the guys to look up to for me. They're the ones who led the field."
Strictly
returns Saturday, 7 September on BBC One.
The Strictly Come Dancing lineup in pictures:
Copyright: BBC Ray Burmiston
Watch a trailer for
Strictly
below: