EastEnders, Emmerdale, Hollyoaks: we take a look at tonight's top soap stories…
EastEnders, BBC1, 7.30pm
Phil agrees to the dodgy deal with Carl and pushes him for more details, but Carl's being cagey – because his plan is far worse than Phil could imagine…
As they head off together in the car, Carl's driving recklessly and Phil tells him to calm down.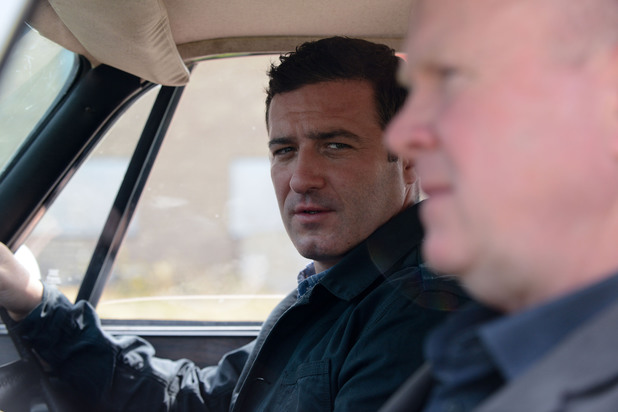 Carl reveals the details of the deal are in the glove box, and leaning over on the pretence of getting them out, he swerves the car away from an approaching lorry and sends them smashing into parked cars!
Phil is thrown through the windscreen and lies lifeless on the bonnet as Carl lies slumped at the wheel. Will they survive?
Emmerdale, ITV, 7pm
As Rhona's withdrawal kicks in, she's a mess, and while Paddy attempts to be jovial, it's obvious she's in a great deal of pain.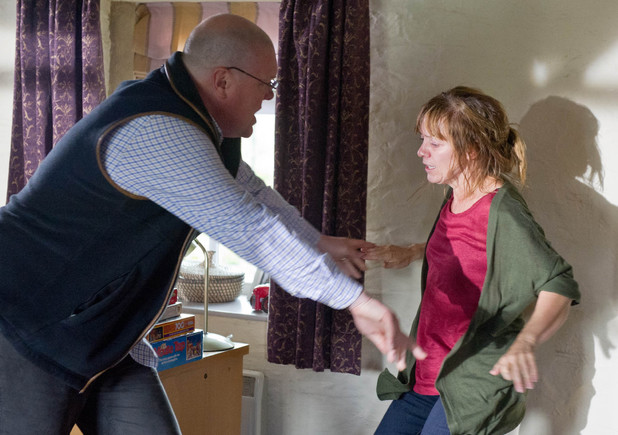 When a call comes in for Paddy to go and treat a sick animal, Rhona says she'll be fine on her own. But when he forgets his bag, it's clear she's tempted by whatever drugs might be in there…
Paddy is shocked when he returns home and sees the state she's in, realising he's totally out of his depth.
Hollyoaks, C4, 6.30pm
After Mercedes went undercover to bring down her husband, the plan backfires when Browning discovers what she's been up to.
She pulls a gun on him before he can hurt her, but he overpowers her and locks her in the bathroom.
Taking the gun, he tracks Myra down to the docks and she's horrified when he aims it at her and shoots her… Is Myra dead?