Strictly Come Dancing contestant Abbey Clancy has joked her fitness levels are "horrendous" as she doesn't go to the gym or work out.
The model, TV presenter and mother-of-one will appear on the eleventh series of the BBC One dancing competition, which kicks off on Saturday evening (7 September).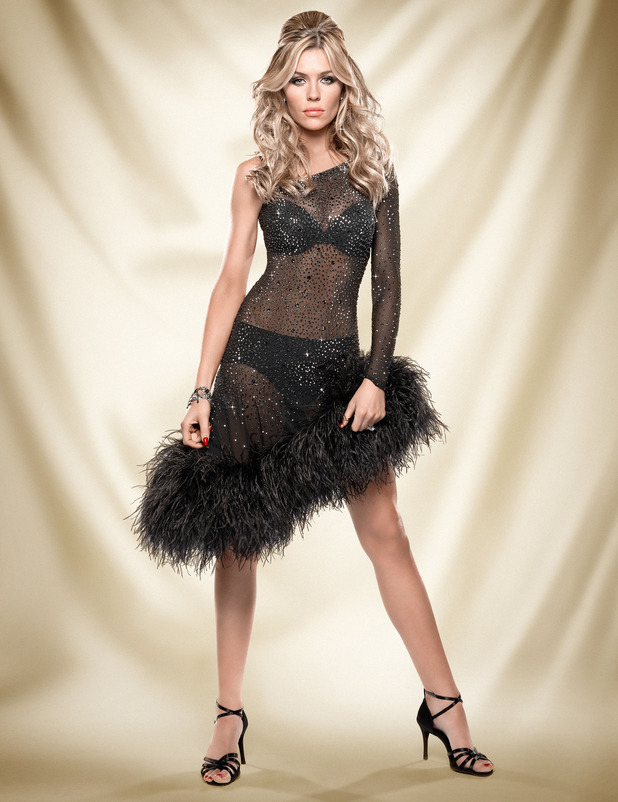 Abbey said: "My fitness levels are horrendous. I'm strong but I've got no stamina. I get out of breath so easy. That's one of the things I'm looking forward to the most, because I don't train or go to the gym, so just getting my fitness up, toning, and feeling good."
The 27-year-old's professional partner has yet to be revealed, but Abbey's hoping that whoever it is can at least disguise her lack of dancing skills!
"I'd like someone who's an amazing dancer who can disguise how bad I'll be. Someone who can whisk me round the dance floor, keep me safe, and a good teacher," she said.
"Personality is a major part, I think if you get on well with your coach you'll grow better as a dancer. I always work better if I get praise than if someone shouts at me, because I tend to shut down. I need encouragement, not to be shouted at."
Despite being married to England footballer Peter Crouch, Abbey confesses she isn't actually a competitive person.
"I'm the eldest of four, so I've grown up letting the babies win every game. Obviously I'd like to do well for myself and I'd like my daughter and family to be proud, but I wouldn't say I'm going to kick everyone's behind!"
Will her competitive streak kick in when the competition begins, though?!
This year's
Strictly
will feature 15 celebrities – the biggest lineup ever. Viewers will also be able to vote free online as well as on the phone.
Bring it on!
The Strictly Come Dancing lineup in pictures:
Copyright: BBC Ray Burmiston
Watch the first trailer for
Strictly
's new series below: