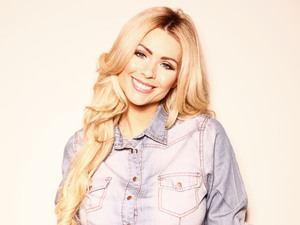 Nicola McLean blogs Celebrity Big Brother exclusively for Reveal.
After eating my body weight in Sunday lunch and indulging in a little too many glasses of champagne, the sofa and
Celebrity Big Brother
had been calling my name for many hours last night. Nine o'clock couldn't have come soon enough!
After Sophie and Courtney got a little tipsy and shared a bit too much info about nominations, Big Brother sent them to jail. Their fellow housemates were fuming, but Sophie and Courtney were fine, simply stating: "At least we can get to know each other!" LOL! This only angered Bruce even more, who in my opinion was very rude. He is taking this way too seriously and goes so red in his face that he looks like he is going to burst. I would 100% argue with Bruce!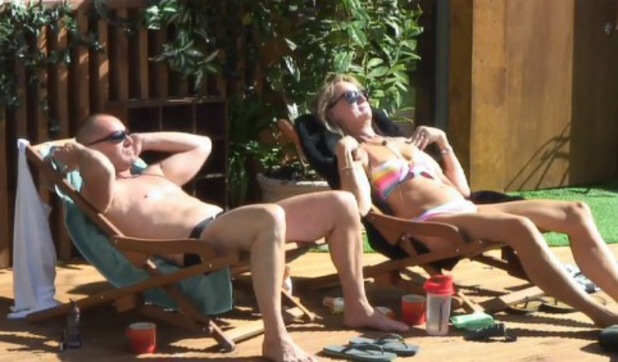 I think it's clear Louie and Carol both dislike Sophie and I thought they were mean about her in a playground way. They were saying that they should stand in front of the jail and break all her cigarettes up, I mean, really??? Some people need to realise that it's
Celebrity Big Brother
and chill out! Maybe Sophie should pour Carol's wine down the sink..... #justsayin'
I love Mario and Charlotte - aka the troublesome duo. They got bored (which being an ex housemate I can understand, as there is a lot of down time) and they started drawing things on the housemates' pics. I couldn't help but giggle at them drawing a willy on Carol's face. Haha! But they were too scared to draw one on Bruce's picture and I don't blame them. I'd be scared too, as he is ready to blow up at any point.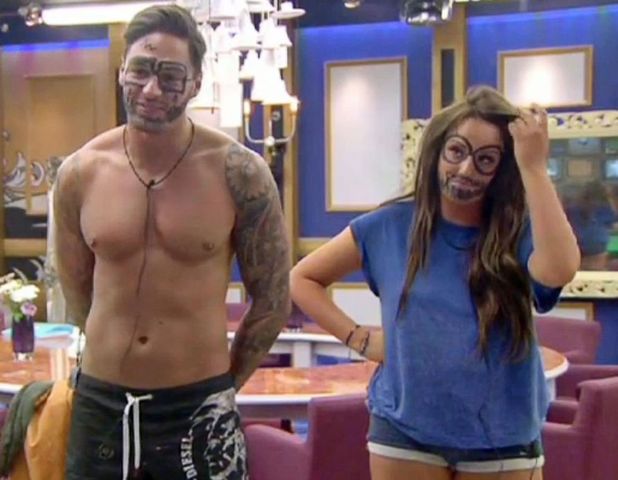 Big Brother called Charlotte and Mario into the Diary Room to give them a punishment for defacing BB's property and they were made to deface themselves. Charlotte did make me laugh with her apology: "Sorry for the juicy penis!" LOL, I wish I was in with these two.
Lauren was definitely my highlight last night. I loved the way she sat in the Diary Room in her underwear, telling an amused Big Brother that she fancies Mario, before walking out into the garden while spilling her tea everywhere. She is just a great character - I could watch her all day!
Task of the day was a head-to-head dance off, which saw Louie being appointed head judge and the winners of each dance off joining him for a party. But when Dustin went up against Carol, he was the better dancer but she won. The same thing happened with Bruce and Sophie - he won but she was better. I watched this episode with my sister, who was scarred by
CBB
following my antics in the house. She hasn't watched it since, but what was interesting was that she knew the outcome of all the dance offs before they even started dancing. It must be that obvious who Louie likes and dislikes. I think he picked people to win based on his relationships with them and not on their dance moves...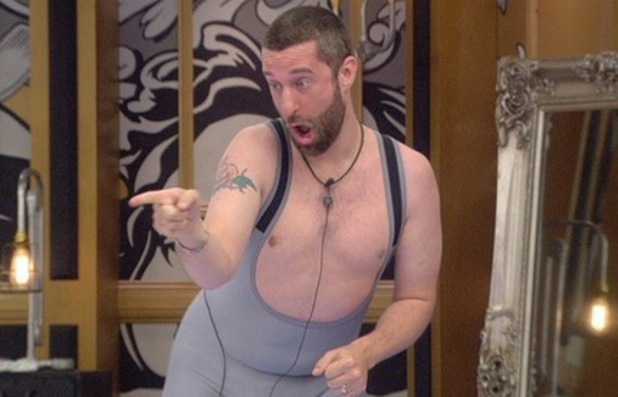 The winners enjoyed a fun party with girls dancing in Martini glasses. I think Courtney is really enjoying the fact she is legally allowed to drink now she's in the UK. She seems to be taking full advantage of it!! During a chat with Carol and Charlotte, she spoke about how she was offered a porn job as soon as she turned 18, adding that she never would have done it. As she drank wine from her shoe, Carol questioned what her husband would say if he could see her and she said he would probably ask for a divorce. Haha!
I think cougar Carol has some issues with Courtney having a much older husband. I find this strange given her own relationship status... Mario was hilarious when Carol said it is her who wants to go clubbing and not her much younger man. He said: "He probably does just not with you!"
As much as I'm enjoying it, I feel like we need more drama to really spice things up. Let's see if anything big happens tonight.....
Nicola x