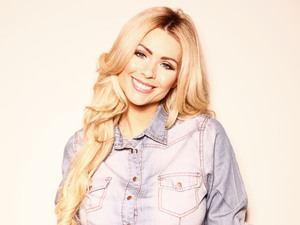 Nicola McLean blogs Celebrity Big Brother exclusively for Reveal.
After a long week of theme parks with the kids, on Saturday night I had a nice chilled evening with my sister. We settled down to see all the drama from before and after the second evictee Ron left.
The house seemed to wake up with a bit of tension after the night before's drug-gate drama. Sophie and Lauren both seemed cross about the row the night before. I said it before and I'll say it again I think Sophie handled herself very well and she explained to Charlotte in the bathroom she really doesn't want a repeat in the house and she didn't like it. Lauren said she thinks they will never speak again but it's
Big Brother
and you have no choice but to speak to each other.
All the housemates seemed nervous about the imminent eviction and you could tell certain housemates like Lauren and Charlotte really didn't want to leave. I loved the way Courtney was being protective about Lauren, despite what happened the night before, she was very sweet and explained to Lauren she needs to start cleaning up as she doesn't want the other housemates to have a reason to dislike her. Courtney has shocked the whole nation - she is coming across so well.
One of the funniest scene's last night and what got everyone on Twitter talking about was Sophie telling Carol and Louie she hadn't had Botox. As you all know I am friends with Sophie but I can honestly say I don't know if she has had Botox recently. I get what Louie and Carol are saying about just being honest about it if you have, and I have to say I agree. I mean come on, if you have Botox your forehead doesn't move!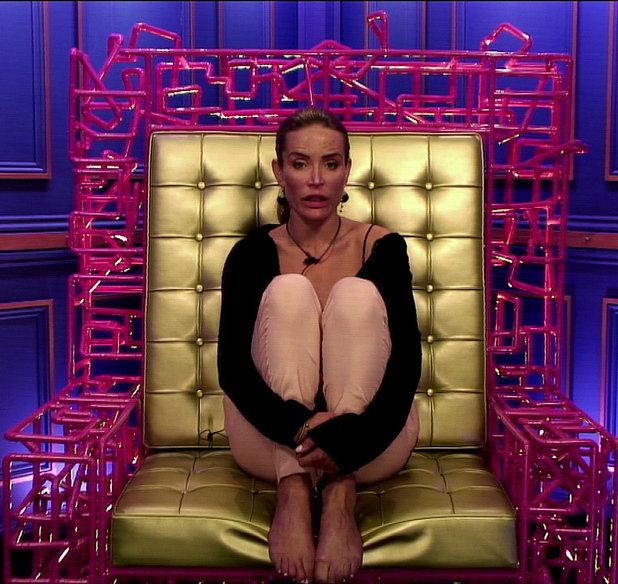 Mario is really not what I expected! I mean we all expected to see Mario being a ladies' man and a bit of an idiot but here he is making bread for the whole house! What the hell?! He is coming across really well and I predict he is a 100 % cert to be in the final.
The task with Dustin to win the house Champagne, Salmon and Chocolate was a bit annoying. He had to pretend he had his own brand of drink called V-I-Pop. He had to convince the housemates that it was real and that BB had let him promote it on the show. It was quite obvious this wasn't true but if I was in there I would have pretended I believed him as you can tell when someone is on a secret mission and you want to win the prize. This house are such detectives and Mario and Ron completely caught him out so they failed!
So it was eviction time and you could tell Ron really wanted to leave, Lauren really wanted to stay, Charlotte wants to stay until the final, Louie said he isn't bothered about leaving but I feel he wanted to stay and Courtney thought it would be her. I thought it was very sweet when Lauren and Sophie made up as it's such a hard environment to be in and it would have been awful for both of them if Lauren had left without making things up. Now cue Emma with the news we had been waiting to hear. Charlotte and Lauren were safe. I have to say I was happy for Lauren when she was safe and her face was a picture.
When it was announced Ron was leaving, I have never seen a housemate so genuinely happy to leave. You could tell Bruce was gutted and I think this is going to really effect him in the house as they were so close. The housemates were so happy he got such a good reaction. The crowd were chanting "get Sophie out" and I think she handled this very well. She discussed it but without rattling on about it and annoying the others like some people do. I could tell it scared her - and she did say - that but I think she will be fine. Sophie is very strong.
Mario really wasn't happy with how Bruce spoke to Lauren the night before, saying "any man should not speak to a woman like that" and I have to agree. He really flew off the handle and it was quite uncomfortable to see. If I was in there again I would see red if someone spoke to me or any other woman like that.
I was so shocked to see Louie crying about being saved. When he first came into the house Louie was very hard faced and he has really shown his softer side in the past few days.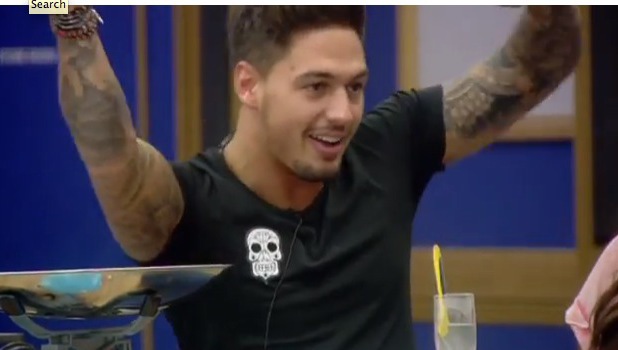 I loved how Lauren has a game plan to do all the housework and clean the "pig sty" up at her and Courtney's end of the bedroom. I think this shows how much she really wants to stay. Only Lauren could get away with looking this desperate to win Big Brother. I have to say I'm really excited that Sophie and Courtney are forming an unlikely friendship as this means Sophie and I will be going out with Courtney for a drink when they are all out of the house.
I thought it was very sweet of Sophie to admit she misjudged Courtney as this will reassure her that women like her and do get her wrong at first. I know they aren't meant to discuss nominations but when they admitted they nominated each other they both laughed like a pair of school girls it was very funny! Also when Sophie said she had never seen boobs that big and then went actually "my friend has bigger ones" that was about mine…I did laugh.
Carol really went for Sophie saying she thinks she knows everything and then mocked the way she speaks but that is Sophie! She does say sweetie a lot but that's her! Then Carol started saying all about her looks again which is irritating me now; that's the way she looks…deal with it. Carol then went on to tell Dustin he was horrible and not as nice as he makes out. I thought he really stuck up for himself well but what is she doing?!
The night ended on Carol belching before bed and then when she did go to bed, Mario told Sophie that Carol shouldn't drink. He said she's lovely when she is sober, funny when she is tipsy and a d*ckhead when she is drunk. I think the nation might agree!
Nicola x
Do you agree with Nicola's thoughts? Tell us below, as the best comment from across the website each week wins £50!