X Factor's fifth judge has been revealed – and it's US!
Yep, as plenty of people guessed, after plenty of speculation about who this elusive fifth judge will be,
X Factor
has confirmed the honour is going to the viewers.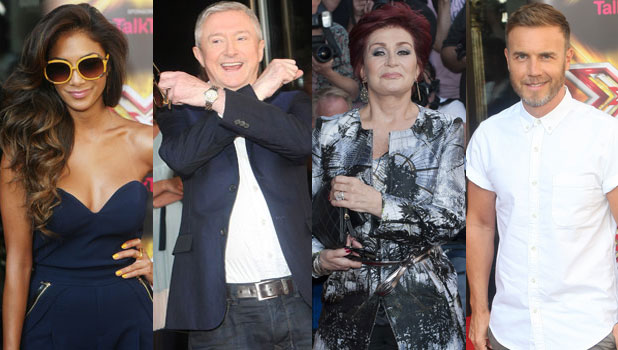 Can we admit we're a little teeny tiny bit disappointed it won't be Simon Cowell or even Cheryl Cole, as had been rumoured?!
X Factor
confirmed the news today via a funny YouTube video which had judges
Nicole Scherzinger
, Gary Barlow, Sharon Osbourne and Louis Walsh all wondering who it would be… and, in Nicole's case, hoping this new judge wouldn't nick her dressing room!
Watch the video about how we can be a fifth judge below:
The idea behind the viewers as the fifth judge is all to do with the show's new app, which will allow people to submit feedback on performances and guess who will be going through each week.
X Factor
returns to our screens on Saturday, 31 August – yes, it's time to cancel weekend plans from now until Christmas!
Reveal joined the X Factor judges at a special press launch event
in London yesterday, where we watched highlights of the first few auditions. Trust us, you'll want to tune in.
X Factor 2013: ten exciting twists and teasers from the new series!
And while Simon might not be returning as the fifth judge (sob), he was present at the launch, showing he's very much involved in the tenth series of the show.
Who knows, if we keep our fingers crossed perhaps he'll make a special appearance at some stage in the series.
From Steve Brookstein to James Arthur: can you name X Factor's nine winners? Gallery below!
Copyright: WENN Harsha Gopal