The X Factor returns this weekend and it looks like this series could be the most nail-biting and interesting one yet.
With fun-loving and straight-talking
Sharon Osbourne
back on the judging panel alongside Nicole Scherzinger, Gary Barlow and Louis Walsh you already know that we're in for a great show.
However, Sharon's return isn't the only new feature to watch out for, as there will also be a couple of huge changes to the competition's format that are sure to shock viewers.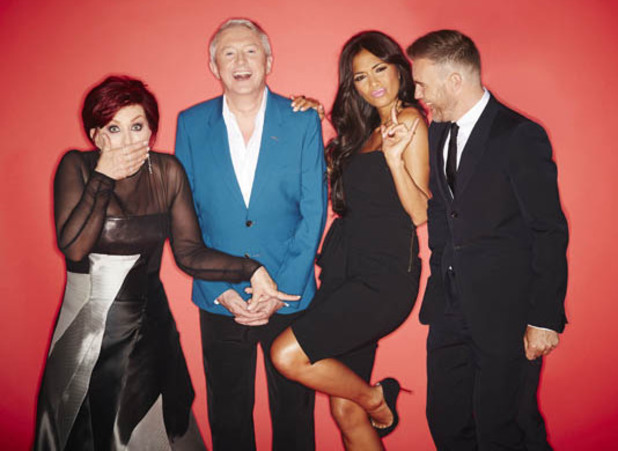 With so much to look forward to this series, we have come up with 10 of the most exciting things that you can expect to see when tuning in over the weekend. Trust us, it's worth staying in for!
Plenty of tears
As with every year, the judges and contestants are seen on a pretty emotional rollercoaster, with plenty of tears being shed. However, this year it looks like there are a lot more. Not only does Gary get teary eyed, but Louis is even caught crying! Get your tissues ready, you're going to need them.
A prison officer singing Beyoncé
There is a bit of a shock when a shy, 35-year-old female prison officer presents herself to the judges and says she is going to be singing 'Listen' by Beyoncé. Will she blow the judges away or get sent back home to her day job?
The judges will be given their categories before Boot Camp
In a new twist in the show this year, all four judges will be told which category they are going to mentor before Boot Camp. This means that the pressure is really on for contestants to impress, since Sharon, Louis, Gary and Nicole will be even more eager to select the perfect people to go through to one of the six sought-after spots at the Judges' Houses stage.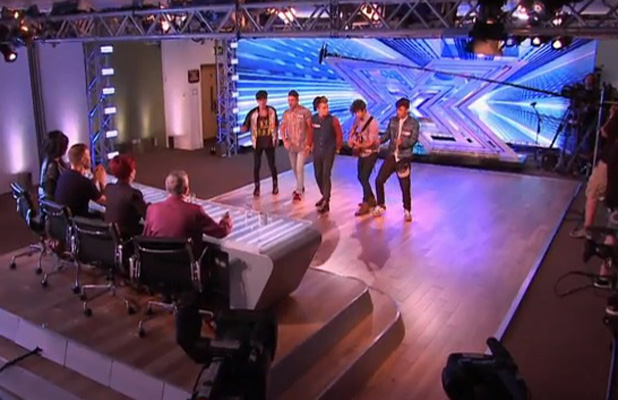 Lots and lots of laughs
The judging panel this year certainly have bags of chemistry and it really shows throughout the audition process. Nicole, Gary, Louis and Sharon are frequently seen bursting into hysterics and making jokes, which is very entertaining to watch. You can definitely tell that the panel has been given a new lease of life since Mrs Osbourne's return and it's great to see them all getting along.
A duo is split up
We know the judges can sometimes shake things up a bit by forming new groups or splitting up old ones and on this series we will see one duo being forced to decide whether they'd be better off auditioning again as solo artists. Will they leave one another and go it alone? And if so, will they even make it through to the next stage based on their individual talent?
Safe contestants can be replaced and sent home
Another dramatic and unexpected twist will see hopefuls who think they are safe in the competition replaced by fellow contestants who prove to be better. Six chairs will be placed on the stage during Boot Camp and once a judge has chosen to take a contestant through, he or she will then sit on one of the chairs and watch the others perform. However, they can't breathe a sigh of relief just yet, because if another hopeful happens to impress the judges even more, they can replace any filled seat on stage, meaning that a contestant that thought they were initially safe might have to go home! It's seriously nail-biting stuff.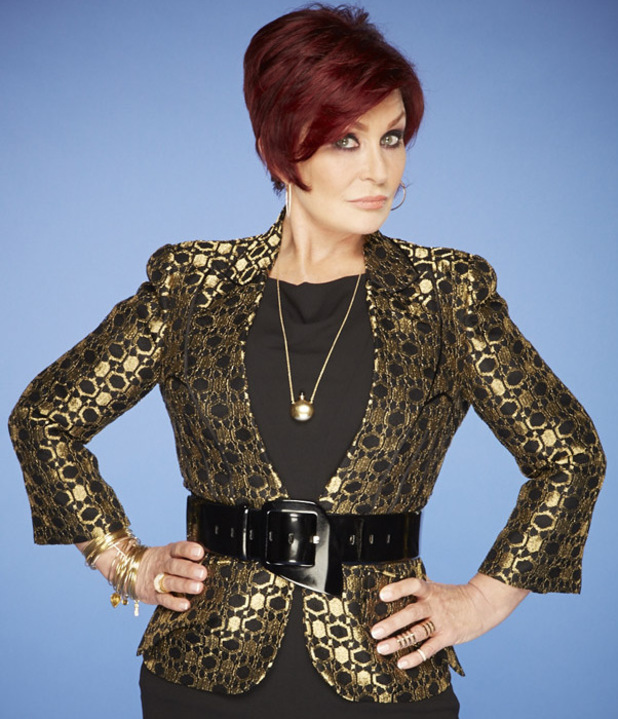 Sharon back to her best
Having Sharon Osbourne back is a real treat. Not only is the fiery red head heard saying "Fabulous darling" at any given opportunity, she is also not afraid to really speak her mind and have a laugh with the contestants too. She even compliments one hopeful on her baby bump – only to then find out that she isn't actually pregnant. Oops! On top of that, Mrs O manages to bring Louis out of his shell, making them a fun little tag-team.
A stand-out rendition of the song "Hallelujah"
This well-known song is not an easy one to master and longtime
X Factor
fans will particularly remember it being sung by former winner Alexandra Burke, who bagged a Number 1 with her version in 2008. However, you might remember the track for an entirely different reason after you see this R&B singer performing it!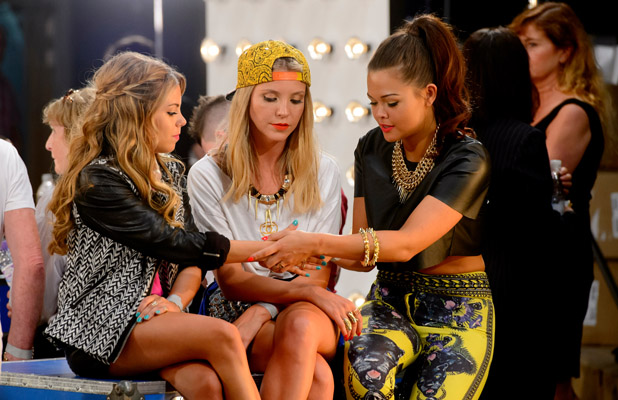 A rock star
Given that Sharon is married to rocker Ozzy Osbourne and has years of expertise in this genre of music, it's no wonder that one of the auditions is a wannabe rock star. However, what will the four judges make of him – will he be too rock'n'roll for the competition or will he turn out to be not edgy enough?
A contestant that never washes his hair
Bizarrely, this contestant decides to admit in front of Sharon, Louis, Gary and Nicole that he hasn't given his locks a wash for nine whole months! However, this isn't a competition based on personal hygiene, so will his voice carry him through to the next round?
We can't wait to watch it all kick off on Saturday (31 August)!
Will you be watching this weekend? What do you think of the change in format? Let us know below, as the best comment each week wins £50!