EastEnders, Corrie, Emmerdale, Hollyoaks: we take a look at tonight's top soap stories…
EastEnders, BBC1, 8pm
Carl continues to wind Max up by sending flowers to the Brannings' on what would have been Carl and Kirsty's wedding anniversary.
Max is riled, but Jack tries to take his mind off things by putting together a deal worth £10K profit. They head to The Vic to celebrate, but soon get a phone call saying the deal is off – and Max clocks Carl watching on, smugly.
Knowing he was behind the deal falling through, Max is furious, but when Carl makes a comment about Lauren's drinking it's a step too far, and Max loses it, flying at Carl threatening to kill him if he goes anywhere near his family again…
Coronation Street, ITV, 7.30pm & 8.30pm
Hayley prepares for surgery and the consultant explains if her operation is successful she'll wake in high dependency, but if it's unsuccessful, she's be brought back to the ward.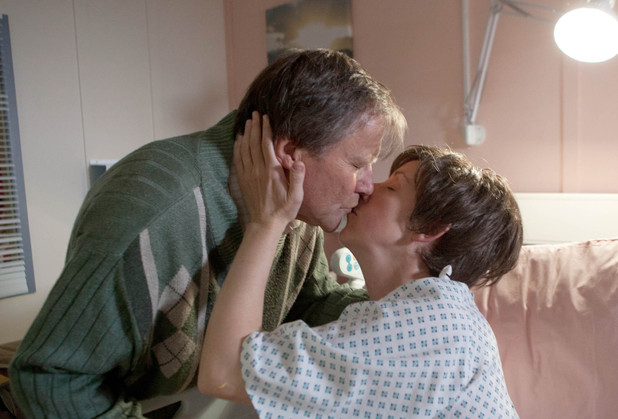 Roy tries to remain strong, but he's fraught with nerves as he waits for news.
When the consultant emerges and explains the operation hasn't worked, Roy is dealt a devastating blow. Hayley is then brought back to the ward and they face the fact she has six to twelve months to live.
Emmerdale, ITV, 7pm
Cameron is wound up when he receives another text from his blackmailer, but attempts to hide his fear in front of Debbie.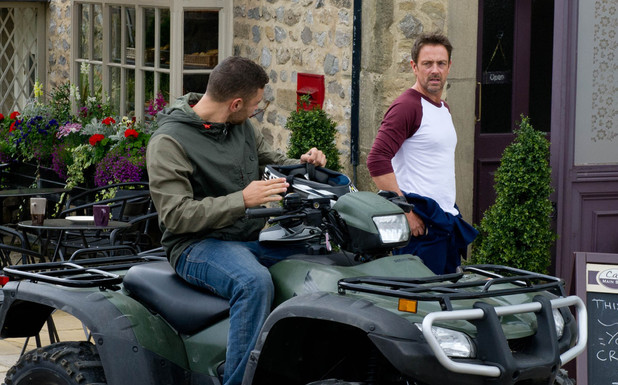 Moments later, Cam finds Adam at the garage on his phone and instantly suspects the Barton lad is behind his torment.
Later in the pub, Adam flashes some cash and Cameron immediately confronts him – what will Adam say?
Hollyoaks, C4, 6.30pm
As Myra continues her hate campaign against Dr Browning, Mercedes is horrified to learn what her husband did to Cindy and Lindsey.
Meanwhile, Browning pays Trevor another visit to make sure he's still going to kill Myra – unaware Mercy's listening outside.
She runs straight to the McQueens' and confesses what she's heard. Will they take action against Dr B?