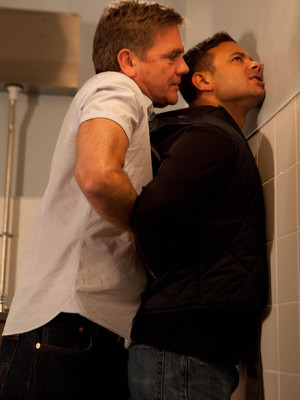 Coronation Street: we take a look at tonight's top soap story…
Coronation Street, ITV, 7pm
It's Karl's stag night and Jason is determined to push all his buttons until he cracks.
In the toilets Jason continues to goad Karl that Stella's still refusing to commit to a wedding date with Nick still in hospital.
Karl flips and grabs hold of Jase, shocking him by confessing he set fire to Jason's van.
Dev comes in and breaks it up, but when Karl's gone, Jason tells Dev what Karl said and speculates he may also have set fire to the Rovers.
Meanwhile, Karl manages to wear Stella down and she agrees to get married this week.