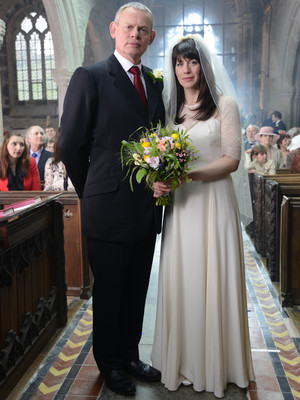 As Doc Martin returns for it's latest series there's only one question on everybody's lips: are the Doc and Louisa finally going to tie the knot?
With the wedding bells ringing it looks likely, but there's a few obstacles to overcome before they say 'I do'.
Firstly, PC Penhale has wrongly assumed he's best man. Then Louisa is late, and the Reverend doesn't think she's going to show up at all!
She finally arrives, looking lovely, and yes, they finally do it, and the Doc and Louisa are married!
But with a honeymoon ahead of them, surely everything isn't going to run smoothly?
Doc Martin, ITV, 9pm