The Britain & Ireland's Next Top Model final is now upon us, but sadly Sophie Ellson missed out at the last hurdle. Despite having produced one of the strongest pictures judges Elle Macpherson, Tyson Beckford and Dannii Minogue have ever seen on the show, she failed to convince them that she could make it all the way.
This week, Sophie and her fellow aspiring models had to dress themselves for a magazine cover shoot in Barbados before modelling jewellery in a damp and dark cave - all under the watchful eye of Elle. Unfortunately, Sophie didn't make the final cut - but she has walked away with her head held high and a fantastic portfolio of photographs.
Here, we catch up with Sophie to discuss who she got on with on the show, what she's up to now she's back in the UK and her future aspirations as a model....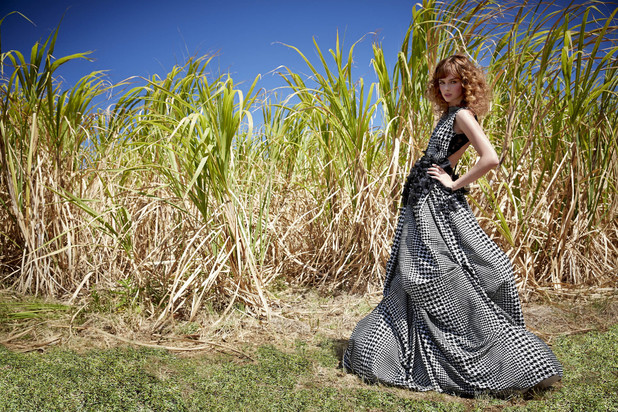 We're so sorry to see you just miss out on a place in the final, how are you feeling?
It's gutting. I'm ok, but it was just a really tough time to go. To go at any time is tough, but to know you're just missing out on the final is even worse. I tried my best, but there was nothing more I could do. I was happy with my final photo though, so at least i went out on a high.
Had you done any modelling before BINTM?
I signed up to a local agency in my hometown of Bournemouth, in Dorset, and have done a few bits and pieces, but I haven't done anything for a couple of years as I wanted to concentrate on my A'Levels. The local arts institute has a lot of fashion students who often need models, so I've done a bit for them.
What made you want to audition for BINTM?
I have always wanted to model and thought it was a good time to try as I was in my gap year. I looked online and saw
BINTM
were coming to Bournemouth, which they never do, so I thought I'd just give it a go. I was surprised to get through every stage. After I got each call, I thought to myself, "It doesn't matter if I don't make it any further," but once you actually get onto the show and in the house, you realise how much you want it!
Who did you get on best with in the models' house?
Naomi was my best friend, and we've kept in touch. She's been to Bournemouth and I've been to Bristol. I've also kept in touch with Holly, Saffron and Emma. Emma, Saffron and I have even flown over to Dublin to see Holly. I really enjoyed living in the house, as it meant we all made friends with each other quickly. You don't go into this thinking you're going to make friends, so it's definitely a massive bonus.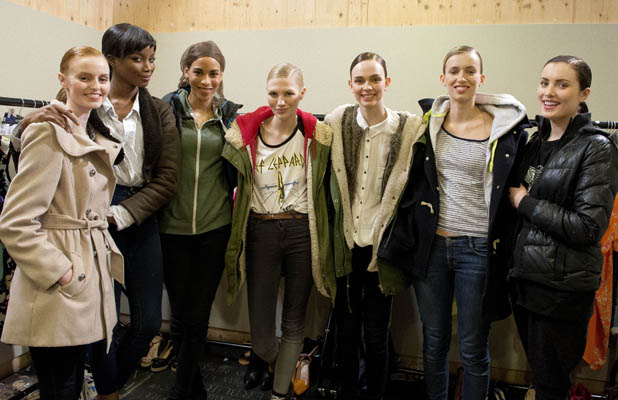 Who didn't you get on with?
I personally didn't have any issues with anyone. I didn't really speak to Lauren and Angel that much, but it wasn't that we didn't get on.
There was often tension between the girls, was that hard to live with?
I was quite level headed and didn't let people's irritating habits get on top of me. It was tough though, as there were conflicts and people were split into groups. Once we got out to Barbados though, we all got on really well and the dynamic changed.
How was Barbados?
It was amazing, I absolutely loved it. When Elle said we were going we were like,"'Really?!" The place where we stayed was incredible and it really felt like a once in a lifetime opportunity. We were looking around on the first night and just couldn't believe we were there.
What was your favourite challenge while you were there?
I loved the surfing advert. It was really nice to win it, but I'd still pick that challenge even if I hadn't. We'd just arrived and it was a challenge we couldn't really do anywhere else. If they'd tried to chuck us in the Channel we would've been like, "No! That's way too cold!"
Were you gutted to miss out on the shopping treat when Sarah won the magazine cover task?
I honestly think that was the best win ever! It was ridiculous, Sarah had so many bags that she couldn't actually fit through the hotel room door! Emma and I were so jealous. I don't know if Sarah was able to give us anything but she didn't. We were like, "Where's our present?!"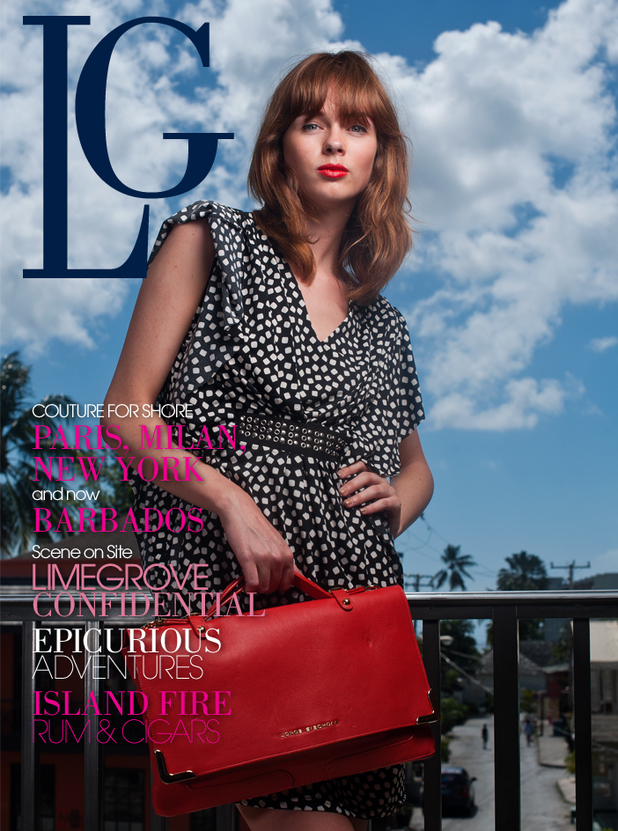 Did you like the wig you had to wear?
To begin with I thought, "Oh God, what is that?" My hair hadn't ever drastically changed during the competition. It was long underwater but was kept big a lot of the time. It was a rock 'n' roll look and it became my signature thing. I liked the wig in the end though, as it was something different. I didn't like the photo, but the hair was quite cool. I wouldn't have it every day and wouldn't have been happy if they'd given me that cut on makeover week, but it was good for a day.
Overall, what was your favourite shoot in the competition?
A close second would be the one with Louis Smith, but the last one in the sugar canes was just amazing. The setting was beautiful and we'd wanted a high fashion editorial shoot for a while. I loved what I was wearing too, it was great.
And your least favourite?
Because I was quite stressed for the cave shoot in Barbados, I think it would be this one. Elle was on set, which was stressful. I loved having her there because she had great advice, but it was an added pressure. Like I've said, I loved the wig, but it meant I didn't have anything to work with.
How did you find the naked shoot?
I actually enjoyed it. We'd had the topless shoot on the beach before, which had warmed us up, so it was ok. I found the topless shoot really scary. It was always what I had dreaded! We had to model with a man, which was scary. But I did get a thrill too, as it was outside and freezing but you couldn't feel the cold. It was a very weird feeling.
Who was your favourite judge - Elle, Dannii or Tyson?
I liked them all, but I got on best with Elle and Dannii. It's only because I didn't speak to Tyson that much, like on makeover day he wasn't around when I was having mine done, so we didn't get a chance to chat. Whenever I did speak to him he was lovely, but I think Elle and Dannii got me more.
Will you still pursue professional modelling?
Yes, I'm definitely going to try and continue with modelling. I've learned so much that I feel it would be a waste if I didn't. I want to go to uni at some point to do finance and business, but hopefully I'll fit modelling in around it. Just because I didn't win, I'm not going to give up. It's made me more determined. I'm working part-time in Topshop at the moment and for my dad's accountancy firm. I'll be like having two separate lives - modelling and finance!
Do you get recognised in Topshop?
I do, because the customers are of the age group that watches
BINTM
. They're always like, "Oh, I guess you didn't win then as you're back working in Topshop..." I'm like, "Err, thanks!"
Who would you like to win BINTM?
I want Emma to win. She's such a lovely girl and her confidence has grown so much. She's got a really good chance, but so have Sarah and Lauren. When I knew I was in the final four with Emma, Sarah and Lauren, I knew I wouldn't be able to compete with them. It's gutting not to be in the final with them, but I never dreamt of getting this far!
Britain & Ireland's Next Top Model airs Thursdays at 9pm on Sky Living.
Were you surprised to see Sophie sent home? Which girl is your favourite? Let us know below as the best comment from across the website each week wins £50!