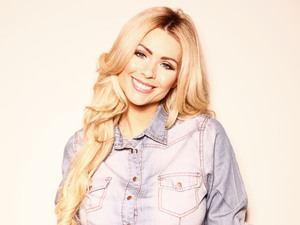 Nicola McLean blogs Celebrity Big Brother exclusively for Reveal.
So last night was the dreaded first eviction and I headed down to the
Celebrity Big Brother
compound to appear on
Celebrity Big Brother's Bit On The Side
.
No one wants to be first out, but someone has to be. But who? Danielle? Vicky? Ron? The suspense was killing me... Ok, who am I trying to kid, we all knew it would be Danielle!
So where did it go wrong for the unknown Dublin wife? That's easy, she took nominations way too seriously and had a bad game plan. I mean, Danielle by all accounts is a feisty lady who could have put the cat among the pigeons, but she chose to keep her feisty side quiet for the first week. I just can't understand that!!!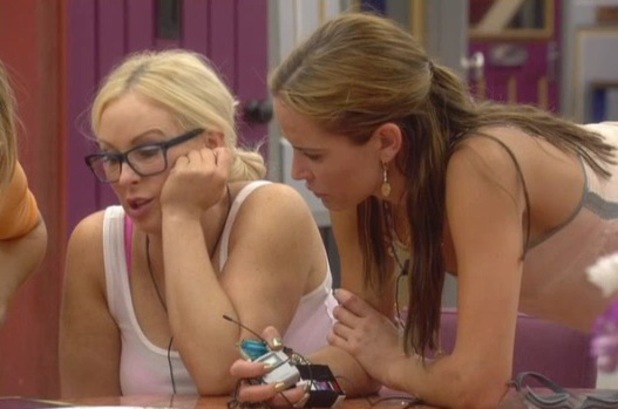 We saw in last night's show her 'entertaining' side as she tired to p*ss everyone off while doing the shopping list. This is the wrong time, I repeat wrong time, to try and be 'entertaining'. Big Brother gives you a limited budget and time to complete it. You have to pick food and calculate it all and it can be very stressful, so Danielle butting in and annoying everyone wasn't funny.
So as Big Brother handed over to Emma and Danielle's fate was sealed, a chorus of boos echoed around the house. Danielle seemed unfazed though as she strutted her stuff to give her interview. Firstly, I think it's very rude that she calls Louie 'Spencer'. And for a woman who claims to be business savvy, it's not a savvy move to hint live on telly that the reason you dislike a fellow housemate (Sophie) is because you administered a free cosmetic treatment and the person (Sophie) didn't send you a thank you note... (Sh*t, I'd better buy a pack of thank you cards today).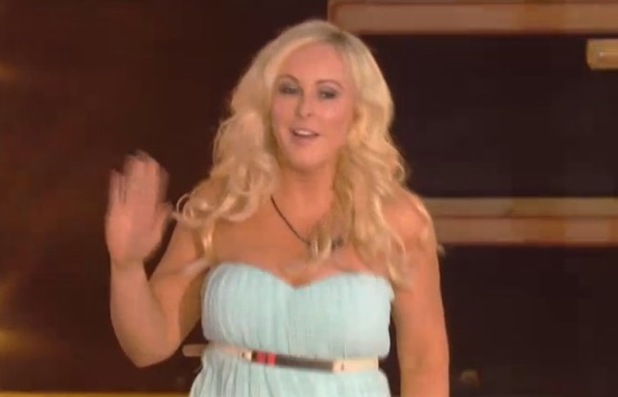 I personally found Danielle quite rude. I was on the
CBBBOTS
panel and had to ask her a question, but she didn't even look at me. I tried to be friendly in the green room and she turned her back and starting using her phone.... If only she was this rude in the house she might still be in there.....
Following Danielle's eviction, the ever so kind Big Brother gave us a lovely twist to enjoy. The two saved housemates, Ron and Vicky, were called to the Diary Room and had to nominate one housemate to face the public vote while the house watched! Ron wanted to put up Lauren. He said it was because he thinks she could win the show, so wanted to see if he would be proved right (bit odd), but Vicky was not leaving that room without Louie being the person instantly up for eviction. The rest of the housemates then had to nominate as normal to decide who else would be up along side Louie. I for one can't wait!!!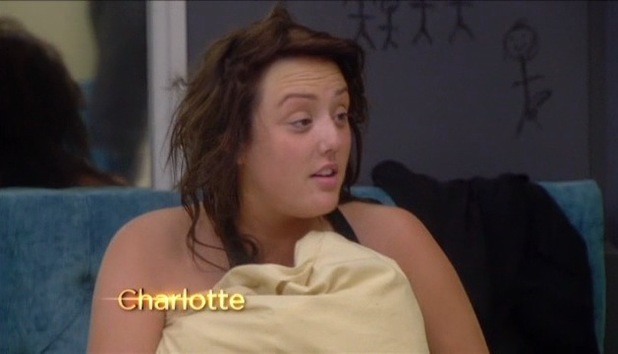 Finally, I must mention Charlotte wetting the bed. She woke up looking like death and I thought, 'bless her', but then she announced she had peed the bed... Courtney, oblivious, sat down not realising there was a huge wet patch underneath. Did anyone else notice it had a fake tan line around it? Ew! Charlotte went to the Diary Room, in the same dress she was wearing the night before, and fell off the chair. BB asked if she was ok, and she complained about her head hurting! She wasn't even embarrassed! I'm a mother-of-two and, I need to be honest, I find it a bit touch and go with my pelvic floor when I jump on the trampoline in the garden. But Charlotte's a young girl and she hasn't had any kids. She definitely needs to go to the doctors. It's too much.
Nicola x