EastEnders, Emmerdale, Hollyoaks: we take a look at tonight's top soap stories…
EastEnders, BBC1, 7.30pm
Abi and Jay are still arguing about whether or not they're ready to have a baby.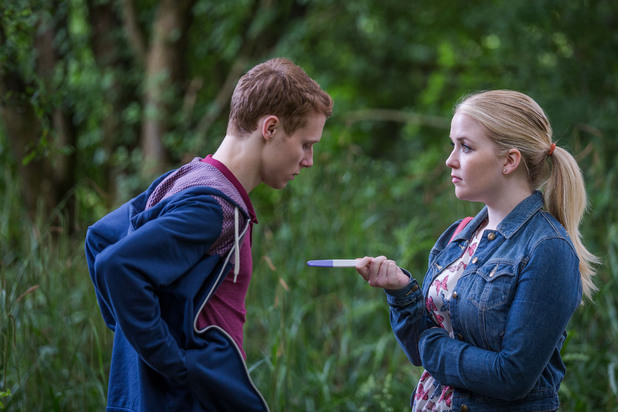 She's adamant they're not in the right place and are far too young, but he's keen to cement their love by starting a family. As they head to the campsite toilets to take the pregnancy test, what will it reveal?
With the results in, Jay heads off to the pub to drown his sorrows, and ends up kissing barmaid Kitty! Dexter walks in just as they start snogging – will he tell Abi?
Emmerdale, ITV, 7pm & 8pm
When Sean kicks his football, it accidentally knocks the wing mirror on Debbie's car loose.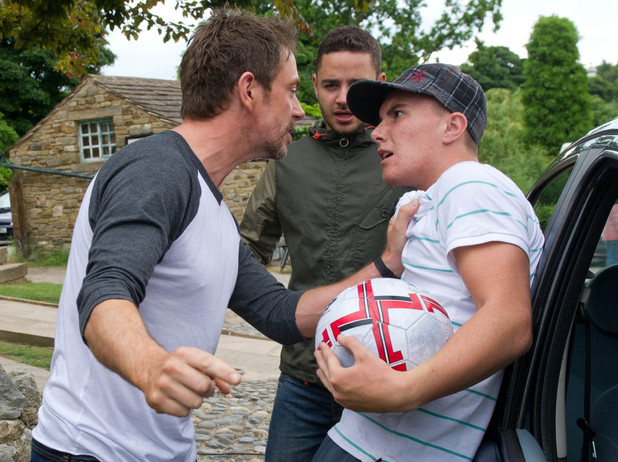 Cameron spots the mishap and, already on edge, violently overreacts, grabbing Sean and pinning him against the vehicle.
Adam witnesses the exchange and Dan is furious when he finds out Cameron attacked his son and vows to make him pay.
Hollyoaks, C4, 6.30pm
When Jim ups his manipulation of Dr Browning to get his half of the club for Trevor, Browning finally agrees to hand it over and leave town.
He visits Mercedes for one last goodbye, but Myra tells him her daughter isn't home.
As he prepares to get in a cab and leave the village, Mercedes turns up to see him off. He gets in the taxi and it pulls away – will she really let him leave?