The X Factor 2013 is back with a bang and the search is on to find the UK's next biggest superstar, but who will be crowned the winner of this year's tenth series?Reveal
caught up with some of the hopefuls backstage as they nervously waited to perform in the second round of auditions at London's Wembley Arena. Not only did they have to sing in front of the judges -
Gary Barlow
, Sharon Osbourne, Nicole Scherzinger and Louis Walsh - but they also had to impress a 4,000-strong crowd.
Meet 25-year-old singer John, from Cardiff, who feels like he's got a lot to prove...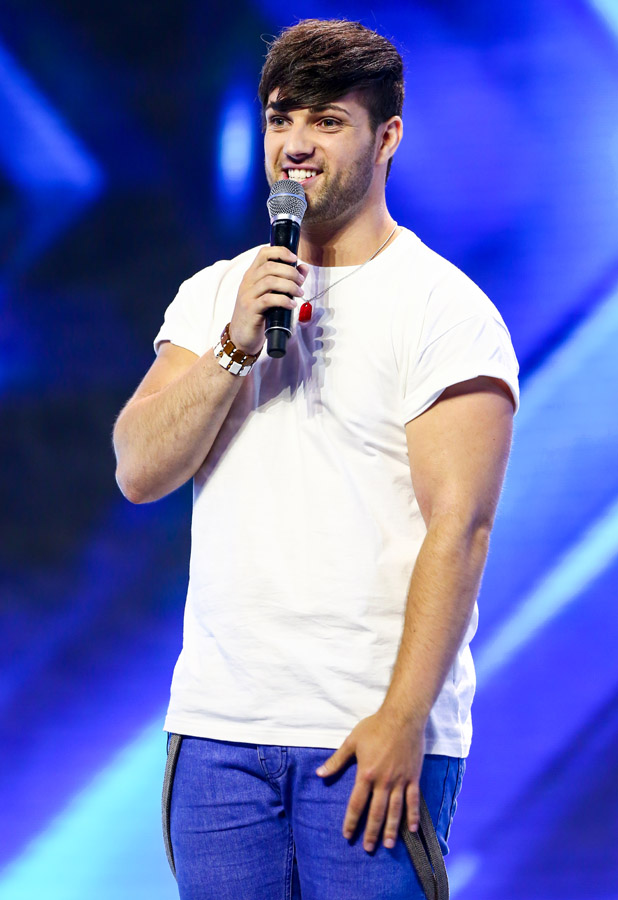 How was your first room audition?
It went okay but I've done the
X Factor
before and I feel like once you've returned you're judged on a different standard. I felt they were a little bit harsh and they said it sounded like I was trying to impersonate that artist instead of singing, so I'm trying to do something completely different this time.
When did you first audition on the show?
It was two years ago and I got to the last two rounds. I was in the same year as Frankie Cocozza and Craig Colton.
I had never sung before, so I'd never used a microphone. I could only really sing three songs and I was a teacher. It didn't really mean a lot to me then, but now I'm a singer it has a lot more meaning.
So you've now left your teaching job, but would you go back?
I think eventually when I'm old and grey no one will want to listen to me anymore so I reckon I'll have to go back, but it will be a sad day when I do. I'm living the dream at the moment.
Who has been the harshest judge so far?
Sharon, she's very stone faced, let's say. I tried to have a bit of a laugh and a bit of banter with her but she was just scary. She didn't get my voice, which sort of left me in the dark for a while because I didn't know what to do.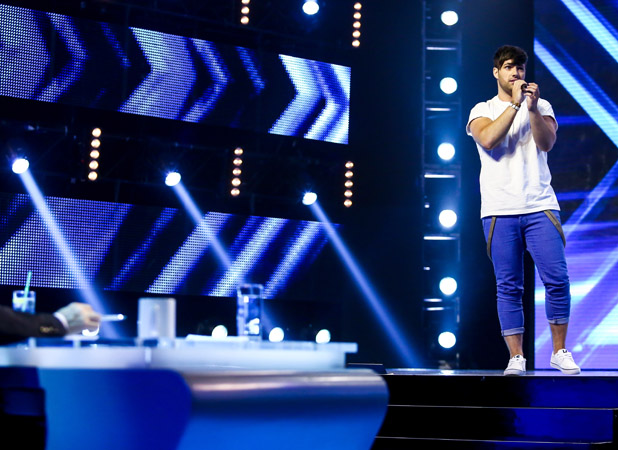 Is there any banter going on with any of the other judges?
No, it's like a job interview, but I think this will be a little easier going because we've got an audience.
Who out of all the judges would you choose to be your mentor?
It would be Gary because I think he has the most experience in my genre.
Who do you think is your biggest competition so far?
There are a couple of other acts that have come back from previous years. The judges won't put us all through otherwise it'll be the same as other years, so I know I've got to show that I've improved more than anyone else.
Have you got the support of your family and friends?
To be honest, a lot of my family don't want me to do it because last time I was very upset about it. Even if I get a 'yes' through to bootcamp, they'll still be worried about me being upset at each stage.
My girlfriend, who I've been with for five years, is kind of the one who made me go for my first audition, so I need to thank her.
Has John done enough to secure a coveted place at bootcamp? Watch
The X Factor
when it returns to our screens this weekend! Dermot O'Leary will host the main show, while Caroline Flack and newcomer Matt Richardson will co-host the ITV2 spinoff series,
The Xtra Factor
.
The X Factor returns on ITV1 on Saturday 31 August at 8pm. The next episode will be broadcast on Sunday 1 September, also at 8pm.