The X Factor 2013 is back with a bang and the search is on to find the UK's next big superstar, but who will be crowned the winner of this year's tenth series?Reveal
caught up with some of the hopefuls backstage as they nervously waited to perform in the second round of auditions at London's Wembley Arena. Not only did they have to sing in front of the judges - Gary Barlow, Sharon Osbourne, Nicole Scherzinger and Louis Walsh - but they also had to impress a 4,000-strong crowd.
Meet 19-year-old Essex singer Tommy, who's hoping to impress Nicole with his voice and charm!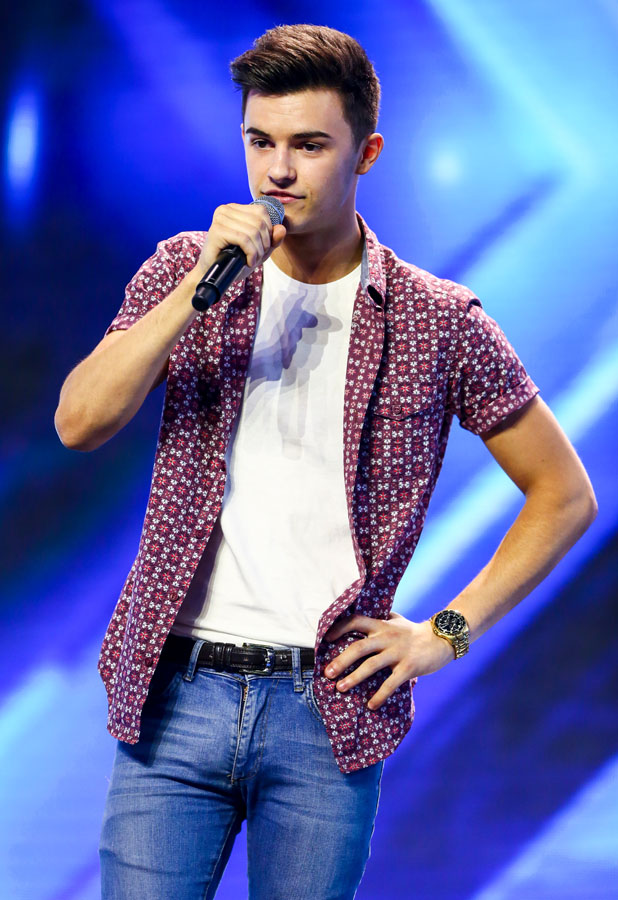 Is this the first time you're auditioning for the X Factor?
I auditioned years ago. I was a lot younger then, about fourteen years old. But I feel that I'm ready now.
Can you tell us a bit about your room audition?
It was in a room and it was weird because the judges looked like holograms. It was like I was on a beach and everything was black but the stage was lit up.
I actually came with a group and we got two yeses and two nos, and then we came back with a fifth member. But then the judges wanted me and my friend through as a solo act, and so I had to sing again. I sang 'Little Things' by One Direction and I went up to Nicole and held her hand!
So you're planning to woo her then! Is this the start of a new love story?
It should be yes. I do fancy her, she's beautiful!
What does the rest of your group think about you going solo? Are there any hard feelings?
No. No hard feelings at all. They said if they got this opportunity, that they'd do exactly the same thing.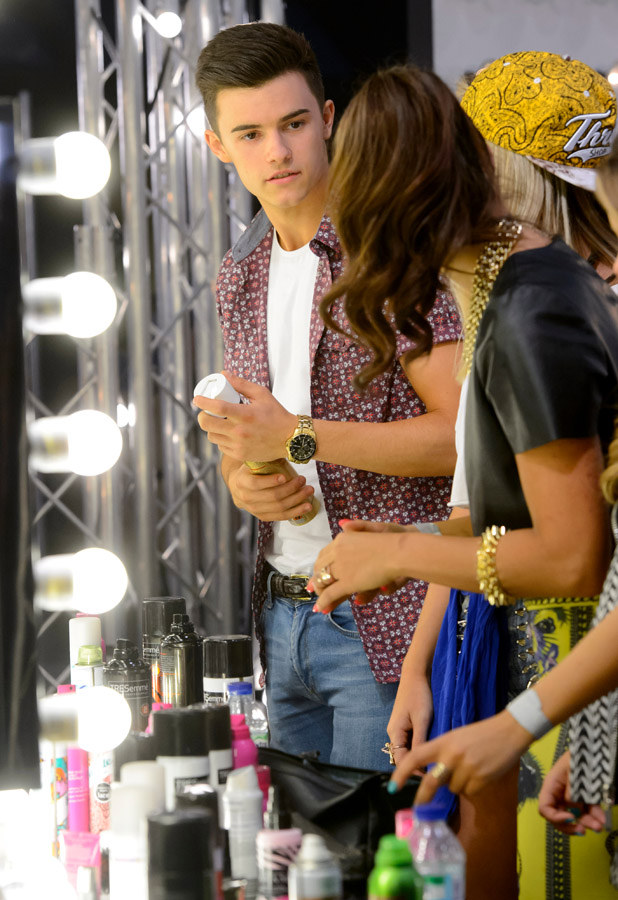 Are you going to be singing for anyone special?
I haven't got any sob stories or anything, I'm just going to go out there and sing. My song choice is purely for me because I think it fits my character. I just want everyone to have a good time out there, I want the judges to be moving around. I want it to be a memorable performance.
What artists in the industry do you admire?
My idol is
Ed Sheeran
, I love him.
Can you play any musical instruments?
No not at all, I can play the triangle though!
Are there any X Factor contestants from the past whose success you hope to emulate?
Olly Murs because he's from Essex and I feel like we're on the same wavelength, and he's become so successful so I want to do that as well.
If you don't get through to bootcamp, will you come back?
If it's a no, then obviously I'm going to be heartbroken and it will probably knock my confidence a lot but I do think I'll come back again. I'm 19 now and I feel like the best time to make it as a solo artist is when you're young.
Has Tommy done enough to secure a coveted place at bootcamp? Watch
The X Factor
when it returns to our screens this weekend! Dermot O'Leary will host the main show, while Caroline Flack and newcomer Matt Richardson will co-host the ITV2 spinoff series,
The Xtra Factor
.
The X Factor returns on ITV1 on Saturday 31 August at 8pm. The next episode will be broadcast on Sunday 1 September, also at 8pm.