Australia's most famous fictional prison opens its gates for the first time in 27 years as Wentworth Prison, the re-imagining of old favourite Prisoner: Cell Block H, hits our screens.
Bea Smith arrives at Wentworth on remand for the attempted murder of her abusive husband. Traumatised and alone, Bea finds herself easily manipulated by top dog Franky Doyle.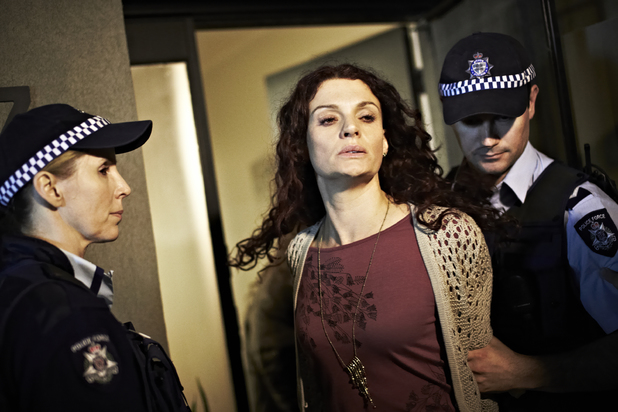 Bea finds herself agreeing to to do a drug deal for Franky, but is caught by governor Meg Jackson and is thrown into solitary. But she's earned the respect of her unit, so it might just have been worth it.
Meanwhile, it seems Franky's reign over Wentworth is only temporary when Jacs Holt is released from solitary, and all hell breaks loose.
At the end of the day, after knives are drawn and a riot breaks out, Bea finds herself in even more trouble than she could ever have imagined...
Wentworth Prison, C5, 10pm