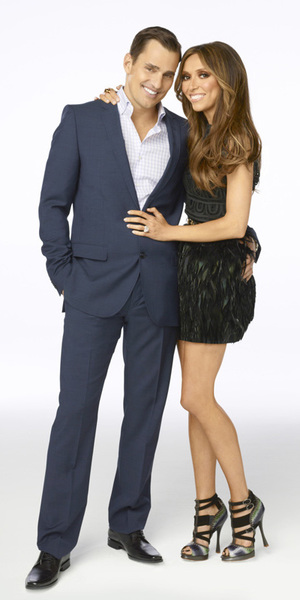 As co-anchor of E! News and co-host of Fashion Police, Giuliana Rancic is always on the red carpet interviewing Hollywood's stars. But she's also wife to husband of six years Bill Rancic, and mum to their baby son Edward Duke.
Fans of the Rancic family can keep up with their busy lifestyle by watching their reality show,
Giuliana & Bill
, and the series is about to make its sixth season premiere in the UK tonight!
We've grabbed a quick chat with Giuliana who tells us why Duke is a scene stealer, who she would like to give a makeover to and why George Clooney will always have a special place in her heart...
What can we expect from the new series of Giuliana & Bill?
This season you will see us not only balancing work and parenthood, but also experiencing every exciting 'first' with Duke. You'll see how I manage going to back work at E! and you will even see Bill in a 'Mommy and Me' class with Duke! It's the best season yet and I have to say, Duke really is a scene stealer!
How do you find juggling your career and motherhood?
I am definitely trying to do a better job of leaving my work at work. So that means turning off the computer or putting away my phone when I am at home with my family. I am trying to do a better job of separating work and home life so that I can be 100% present when I am spending time with Duke and Bill and I know Bill does the same thing too.
Being on both sides of the business, how have you found filming a reality TV show?
I have loved every minute, but I think the best part is that we basically have a home movie of Duke's first year. It's amazing to think how we have not only documented the first months of his life, but also how we went through so much to have him! It's really special.
Edward Duke turns one on 29 August, are you planning a big celebration?
We celebrated a little early with an incredible cowboy ranch themed birthday party in Malibu a few weeks ago. It was amazing! We had a petting zoo, live band and Crayola colouring stations. Duke had the best time and that is the most important thing. On his actual birthday, we will be with Bill's family at their lake house in Michigan. Duke loves to go out on the boat and hang out with his cousins.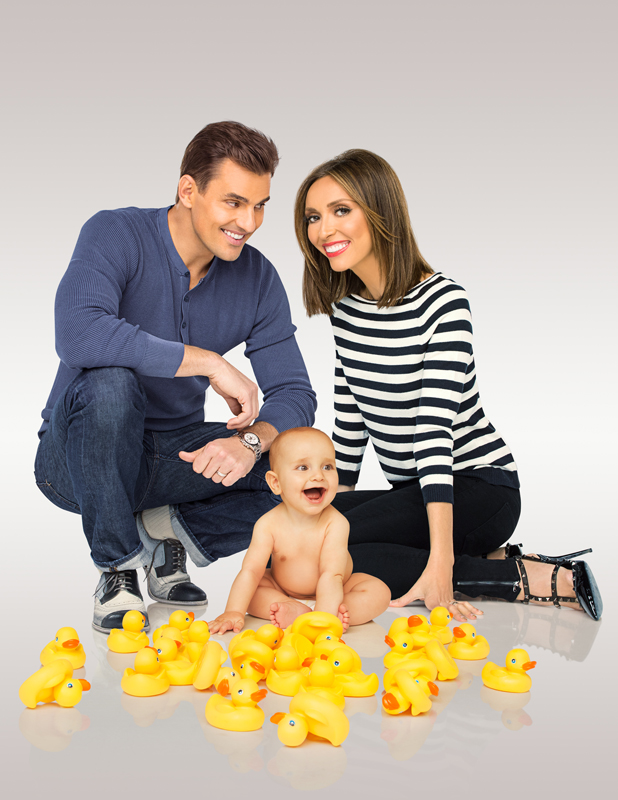 How would you describe motherhood? Would you like to expand your brood in the future?
I am loving every moment of motherhood. I had no idea how hard it would be to go back to work after Duke was born and it has definitely been a balancing act, but Bill and I both want to teach him by example and we are both teaching him the value of a strong work ethic. Bill and I would love to expand our family at some point, but for now, we are just enjoying every moment with Duke.
You've been very open about struggles in your personal life including infertility treatments and breast cancer, and Angelina Jolie has also spoken out about her double mastectomy. Why is it so important for women to be vocal about these issues?
For me, the decision to go public with my breast cancer diagnosis was a very difficult one, but I realised that if I get through to even one woman about the importance of self exams and mammograms to catch breast cancer at an early stage, then it was worth it. I think that what Angelina Jolie did was so brave and so generous. By sharing her story, she has surely touched many women and in turn, will end up saving countless lives. I applaud her honesty and her bravery and can't say enough wonderful things about her.
Your Fashion Police co-host Kelly Osbourne is engaged, so will you be helping her with any wedding plans?
I am so excited for Kelly! She's the best and I adore her fiancé Matthew Mosshart. They are the perfect couple! I doubt she needs my help planning the wedding, but of course she can call me if she needs anything!
You're a red carpet fixture, which stars do you love interviewing?
George Clooney will always have a special place in my heart, but I have to say, after last awards season I sort of developed a little crush on Bradley Cooper! Sorry Bill! And I just love Sandra Bullock. She is such a nice, down to earth person. She's one of the celebrities who, as I like to say, is still on planet Earth. She's great.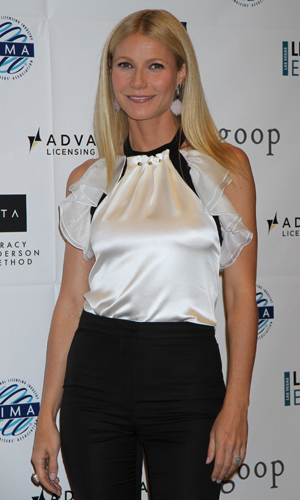 As co-host of Fashion Police, tell us which celebrity always gets it right in the fashion stakes?
I always love how Gwyneth Paltrow looks and I am also a big fan of Kate Bosworth's style. Rihanna pulls together some pretty amazing looks too!
Is there any star that you would love to give a makeover to? And why?
I would love to give Ke$ha a makeover. I always find that the young pop stars dress a little off the wall.
We know you're a fan of Kate Middleton, so how excited were you with the birth of Prince George Alexander Louis last month?
The whole world was watching that hospital waiting for William and Kate to step out with Prince George for the first time. It was a full circle moment for me because I was actually in London covering the Royal Wedding for E! and now, they have a baby! They are such a beautiful family and I can't wait to watch them grow!
I love the name Prince George Alexander Louis! Bill and I also chose a traditional name for our son, Edward (after our fathers) Duke. Maybe Prince George and Duke can have a play-date sometime!
Giuliana & Bill Season 6 premieres tonight on Style at 8pm and every Tuesday thereafter.