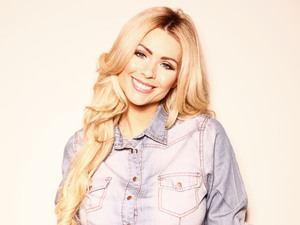 Nicola McLean blogs Celebrity Big Brother exclusively for Reveal.
As 9 o'clock approached last night, I felt like a kid at Christmas... I poured a glass of wine, turned on
Celebrity Big Brother
and my Saturday night was complete.
I couldn't WAIT to see how the three housemate in the 'Cult of Celebrity' were going to be introduced to the main house. Once again, with another twist,
Big Brother
didn't disappoint.
Lauren Harries, Sophie Anderton and Louie Spence each put one housemate up for eviction in the ceremony of justice. Louie took the lead, putting up 'Big' Ron Atkinson because he doesn't know about football or the Midlands. I thought Louie's reasons were a bit weak, because I'm sure Ron has got so much more to him than that.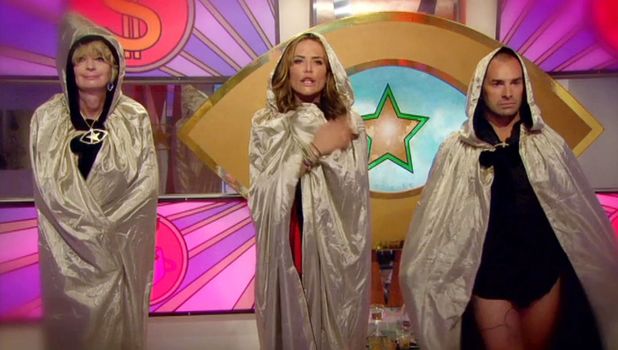 Sophie was next up and she chose Courtney Stodden because she doesn't have much in common with her... But how does she know that? They have never met!
Lauren completed the ceremony by choosing Carol McGiffin, because she was "miserable" which again I totally disagree with. Carol has been fabulous so far and loves a glass of fizz - my kind of girl!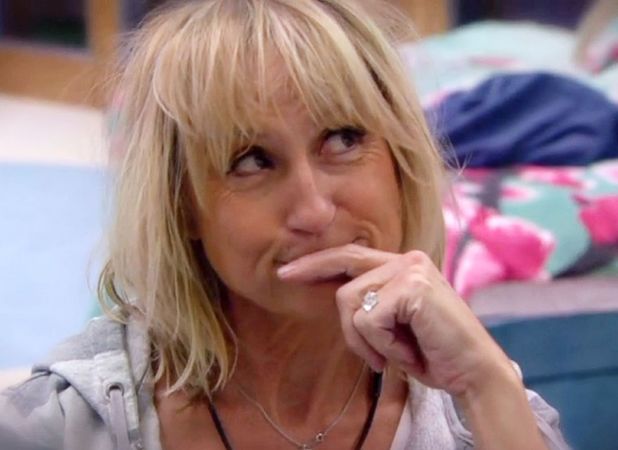 All three housemates entered the house bearing gifts - Louie sealing Ron's fate by handing him a bottle of Champagne meaning he would be the first housemate to face the public vote on Wednesday (August 28). Charlotte Crosby and Mario Falcone were really p•ssed off by that!
I didn't think I would ever say this, but I'm loving Mario! I'm really enjoying "Cario's" flirting. Their conversation in the kitchen and Mario lusting after her legs - this could only happen in
Big Brother
!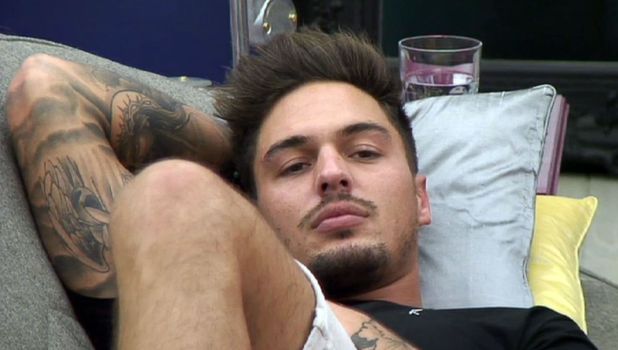 I'm predicting fireworks between Charlotte and Vicky Entwhistle. Vicky is constantly on 'Wine watch' and Charlotte's SO not happy about this. I nearly spat my wine out when she told
Big Brother
that Vicky needs to change her morals!
Finally, let's just talk about my current obsession... Courtney. I mean, come on, only an American could wear six-inch glass, pink fluffy stripper slippers while crying in the garden about a stuffed bunny.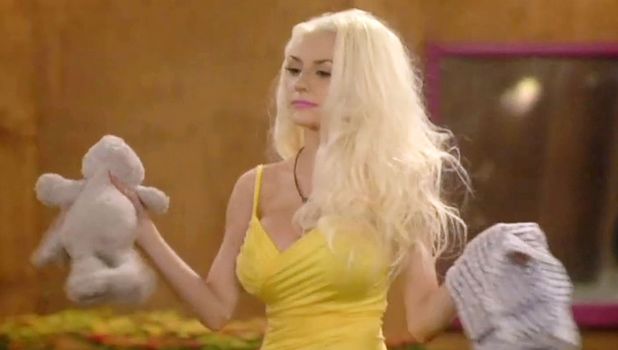 I personally love her - she is funny, sweet, charming and it was very endearing the way she spoke about her marriage to Doug Hutchison. We could all judge her about the age gap and clearly some do (Carol Pot Kettle) but love is love.
Well I don't know about you, but I can't wait for tonight's episode...
Nicola x
Check back tomorrow to read Nicola's views on tonight's show!