Corrie, Emmerdale, Hollyoaks: we take a look at tonight's top soap stories…
Coronation Street, ITV, 7.30pm
David and Kylie introduce Max to his new little sister, Lily, and Kylie's filled with love for her family.
But there's a dark cloud hanging over them as Gail wants to know which one of her sons is the father and urges Kylie to get a DNA test.
Meanwhile, David has his own trouble to deal with as Tina continues to urge him to confess to his involvement in Nick's crash. Will he do it, or will he continue to keep quiet?
Emmerdale, ITV, 7pm
Rhona lies unconscious at home, but will anyone find her in time?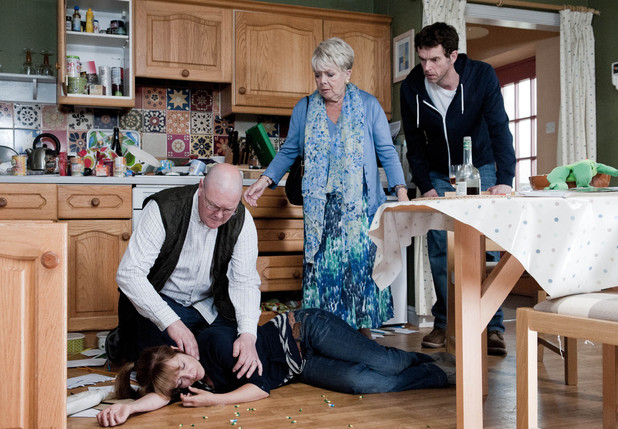 Paddy's determined to have it out with his wife and get to the bottom of what's really going on, refusing to believe she's suddenly a lesbian. He heads over to see her and finds her collapsed on the floor!
He tries to revive her, but when he gets her to hospital, he's shocked to hear she may not survive. Will Rhona pull through?
Hollyoaks, C4, 6.30pm
Joe is overwhelmed with love when he sees his baby for the first time.
As he and Lindsey go for their 12 week scan, they can't believe this is really happening.
It's nice to see a bit of joy in Hollyoaks village for once, but how long is it going to last?