EastEnders, Corrie, Emmerdale, Hollyoaks: we take a look at tonight's top soap stories…
EastEnders, BBC1, 8pm
The teens head off on a camping trip, but Lola's irritated that Peter is joining them, so she starts teasing him to make herself feel better.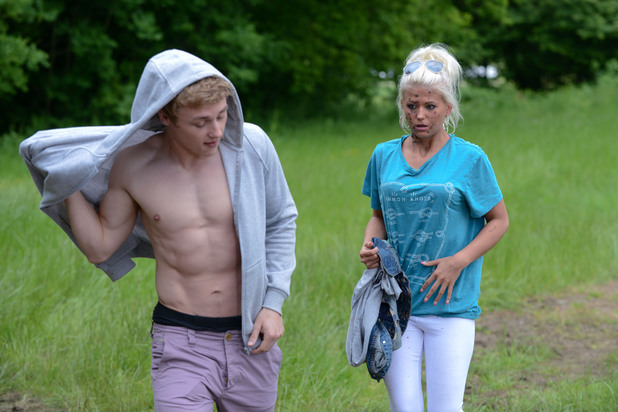 When the car gets stuck in a ditch, Lola's clothes get muddy and gallant Peter offers her his t-shirt. He whips it off to reveal a toned six-pack underneath, and Lola's feelings for him instantly change!
She's even more impressed when he holds up his hoodie for her to change behind and doesn't take a sneaky peek at her. What a gent!
Coronation Street, ITV, 7.30pm & 8.30pm
Kylie goes into labour while home alone and help only comes in the form of Sean when he hears her screaming and rushes round.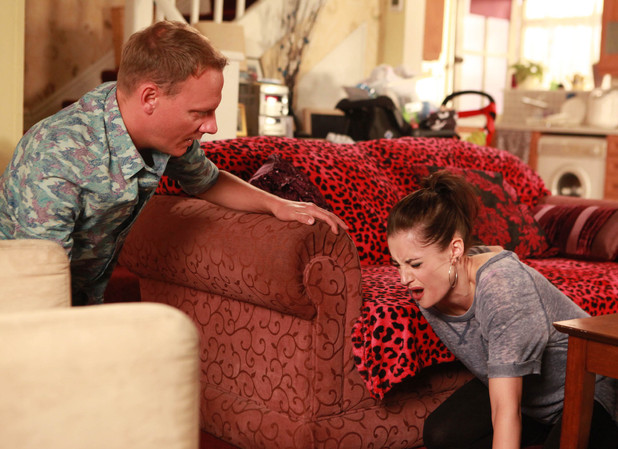 He heads off to get David, and as the rest of the family return home it seems it's too late to get to the hospital, so Gail has to deliver the baby girl right there!
David looks on at the new arrival with love, but knowing she might not be his, how will David cope now?
Emmerdale, ITV, 7pm
Cameron feels under pressure as the police continue making their enquiries about Alex's death.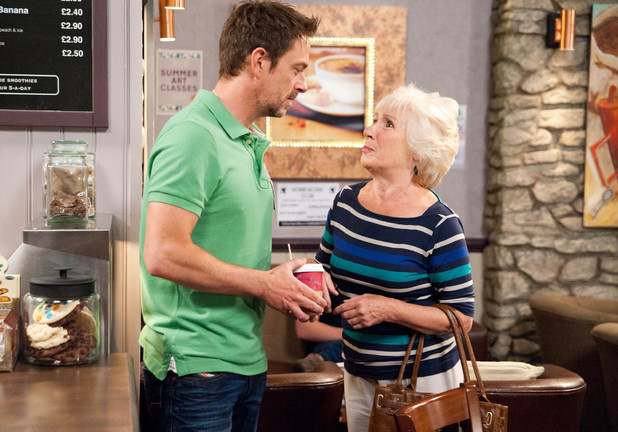 When Alex's granny, Beattie, arrives Cam starts to feel even more panicked, especially when she asks him to organise a memorial for his friend, Alex.
It's all too much for him to deal with – is he about to confess the truth?
Hollyoaks, C4, 6.30pm
Believing Darren is about to propose to her, Sienna gets incredibly excited and tells anyone who'll listen that she's about to become part of the Osborne family.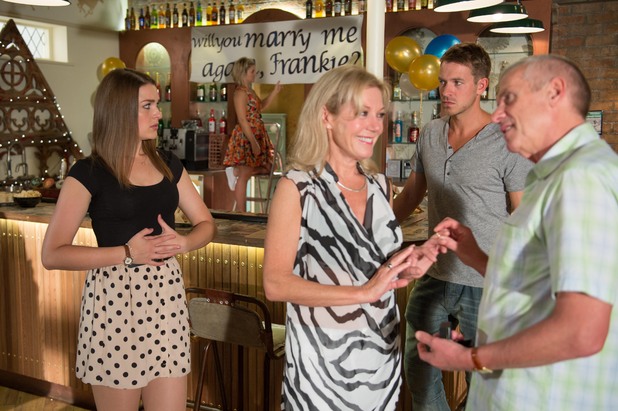 But when she arrives at the pub to see Darren with the ring and accepts his proposal before being asked, Sienna's left humiliated when it's revealed it's actually Jack asking Frankie to renew their vows!
Sienna's horrified at her mistake, especially when Tom rubs it in her face, so she suddenly starts faking stomach pains and claiming she's losing the baby – but what's really going on?