When Emmerdale actress Michelle Hardwick revealed that she was gay and blissfully in love with her girlfriend Rosie Nicholl, her announcement was met with nothing but positivity.
Michelle, 37, who plays Vanessa Woodfield in the ITV soap, says she has no regrets whatsoever and couldn't be happier.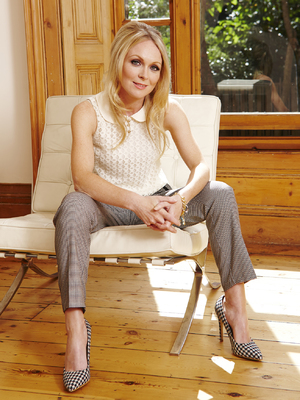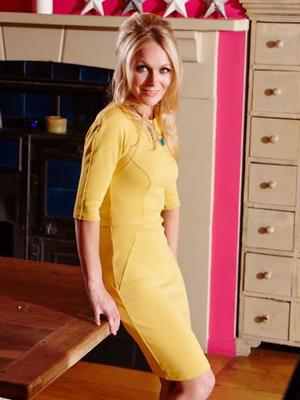 "I'm proud of who I am and I'm proud of Rosie. She's out and she's nothing to hide and I don't want to hide her away because I'm proud of our relationship," she tells
Reveal
.
"We're not shoving it in people's faces, we're not out to do that, but we've had a lot of response, especially on Twitter, from young girls who say, 'Thank you so much, you're an inspiration,' which is great."
Scroll down for video
The couple, who have been dating since January 2012, met when Michelle was starring in panto in Lincoln and Rosie was playing trombone in the band. They were just friends for a year before their relationship developed, and they now live together in Leeds.
"Touch wood, we've never had a massive argument or anything, because there's nothing to argue about. We just have a laugh, it's like being at home with your best friend but you've got that extra bit where you've fallen in love. And it's lovely, it really is," she says.
Michelle explains that she was about 18 when she realised she was gay and battled it for many years before coming out to her family at the age of 27. And she has some sage words of advice for anyone else who may be struggling with their sexuality: "There's always one person you can confide in who won't judge you. Just telling one person is a huge release and relief.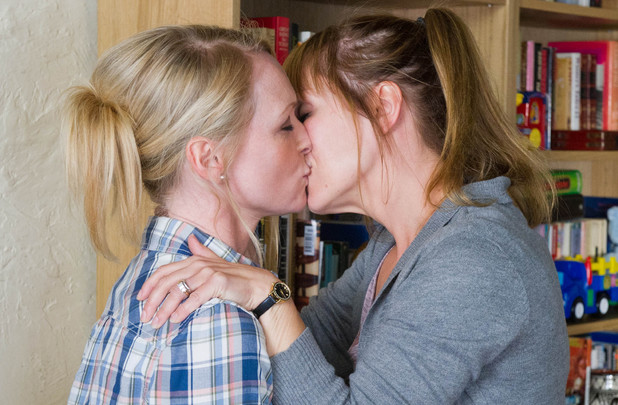 "You realise then it's not as bad as it seems it's going to be. Just be true to yourself, don't fight who you are. If anybody has got a problem with it then hopefully in time they'd be able to get over it and reason with their own mind, because it's them who's got the problem."
While Michelle says that marriage and children is something they've "certainly not ruled out," for now, they are enjoying each others' company and she's loving her huge
Emmerdale
storyline right now.
Michelle's character, Vanessa, has fallen in love with her married and pill-addicted best friend Rhona (played by Zoe Henry) and the rising intensity of their relationship came to a head last week when they eventually kissed.
The soap is going from strength to strength, with viewing figures soaring and Michelle - who was a member of the
Emmerdale
fan club at the age of 10 - has her own theory on why the show's popularity is through the roof.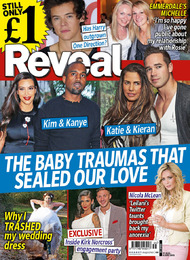 "It's always been brilliant, but ever since the live show last October, it's just absolutely on fire - it's got better and better. Storyline after storyline it's so talked about, we're constantly trending on Twitter and we're really keeping everyone's attention. And our new producer Kate Oates is fantastic; she has so many great ideas and has brought a new life to it as well.
"It truthfully is such a joy to work on
Emmerdale
. Everybody, cast and crew, has been so accommodating, so friendly and lovely. I'll never forget, on my first day I was quite nervous and I was in make-up. I'd never met Zoe Henry, who plays Rhona, before and she came in and brought me some homemade banana cake she'd made for me, which was just lovely!"
See Michelle in Emmerdale, ITV, Mon – Wed, 7pm; Thur, 7pm and 8pm; Fri, 7pm
Check out Michelle's full interview and shoot in Reveal magazine - out now!
Watch our video with Michelle here: