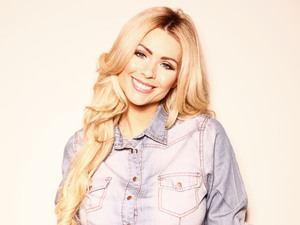 Nicola McLean blogs Celebrity Big Brother exclusively for Reveal.
So apart from my children's birthdays, this is one of my most exciting days of the year. Thirteen celebrities (in some people's eyes) in the most well known house in the country .
CBB
IS BACK!!
If I had to place a bet on the winner from first impressions it would be Louie Spence - how fab is he? His sparkling jacket and dancing entrance had fans cheering his name as he entered.
I had travelled to the house to support housemate No 3, Sophie Anderton, but as we waited for her to enter CBB left us all baffled by sending Lauren Harries next down the famous catwalk. We all know from my Big Brother and TV blogs that I love an individual, so she might just become our guilty pleasure - even though none of us know who she is!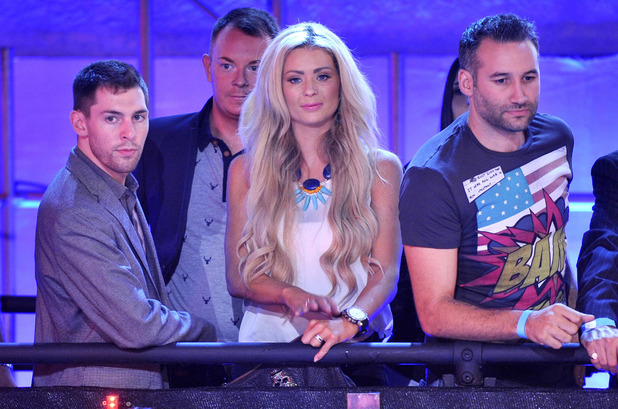 So next in was Sophie and, in my unbiased opinion, she looked fabulous. Unfortunately, that's all we can say about the first three, as they weren't really shown due to the secret task. They do now have the privilege of being BB's sisters ( Louie wont be offended by this) and putting the first housemate up for eviction though. They will enjoy 24 hours as Britain's most famous neighbours from hell before they join the main house!
So under the impression they were the first housemates in, next we had Bruce Jones and Vicky Entwistle. I've never been a fan of
Corrie
, but we have all seen Bruce's well documented battle with alcohol. I hope the pressure doesn't get to him in the house. Vicky looked fabulous - loved her dress .
Next up - teen bride Courtney Stodden, who was booed as she chatted Emma Willis. I'm not sure if that was because she attempted a British accent or that she has bigger fake boobs than me, but her opening line "people have become obsessed with me" was true for me - I've become obsessed and can't wait to see what she gives us in the house.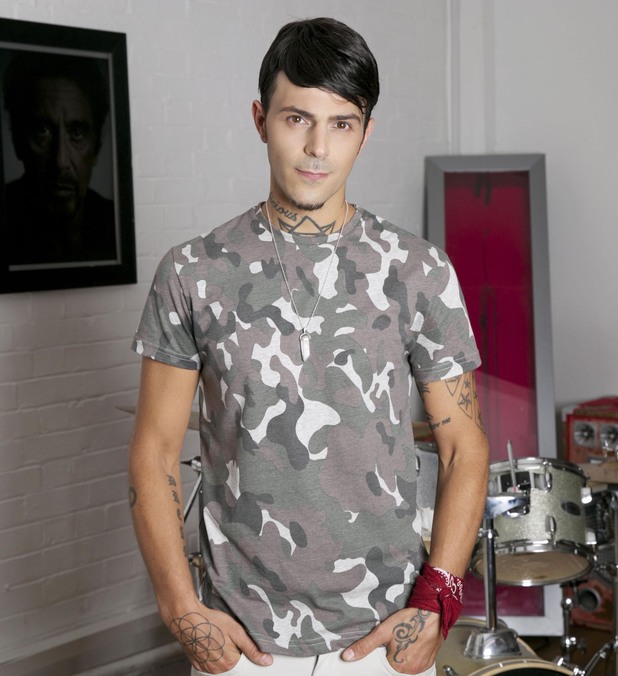 Abz, which isn't his real name so I guess he can spell it how he likes, arrived after Courtney. Loved his honesty in saying he needed the money and a place to stay. I think he will go along way, especially as everyone loves a boy band member.
The next lodger was the unknown Danielle Marr from the unknown reality show
Dublin Housewives
... and we all know how much reality I love to watch....
Dustin Diamond or for anyone aged between 25-35 can only be known as Screech Powers. Google had a 10-minute meltdown because of everyone searching his sex tape...
Entering next to by far the biggest cheer of the night was
Geordie Shore's
Charlotte Crosby - who I'm personally a huge fan of. But how many times can she remind us she p*ssed herself....? We know.
Had to laugh at Sophie's comments about Charlotte's entrance from the secret hideaway. "They're not going to have any idea who she is," she said. Sophie - love you but it's Charlotte from
Geordie Shore
.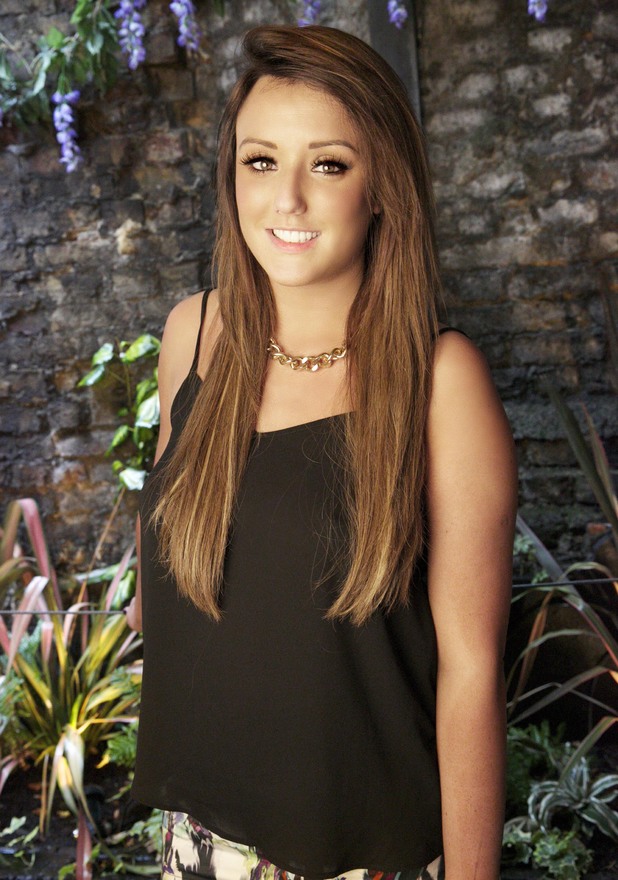 While the crowd continued to chant Charlotte's name, Essex Lothario Mario Falcone strutted his way into the house. The boos were water off a duck's back for him - when he entered the house he told Courtney he gets booed going shopping.
It seems to be a tradition that we need a
Loose Woman
in the house, but before you start, let's not even go there! (Denise, need I say more?) Carol McGiffin I predict will be an amazing housemate, although she did seem slightly intoxicated. But who am I to judge? The crowd all laughed when she said: "I'm really looking forward to meeting a bunch of t**ts and will I win? No way!"
The final housemate and probably the only one to catch my husband Tom's real attention was Big Ron. He was quoted saying in his VT: "One thing that irritates me is stupidness". Think you might struggle in the house, Ron!!! Plus...it's "stupidity".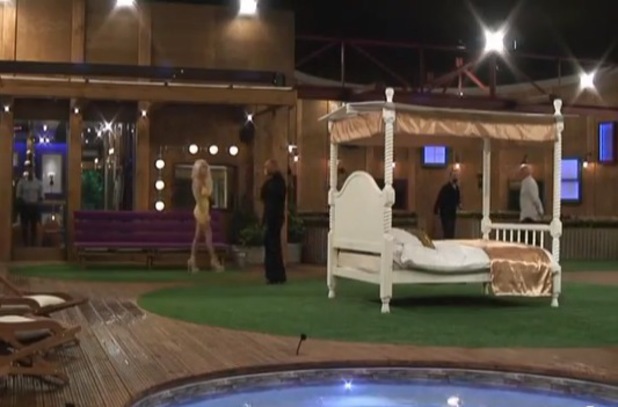 So that's it - we have our 13 fabulous new celebrity housemates and, in a style we are used to, Big Brother interrupted the party and made the housemates decide who
was the two most famous housemates. They thrashed out their decision, eventually choosing Bruce and Vicky. Big Brother then said: "You should not be sharing with the other housemates - you deserve your own spacious room." Queue the shutter for garden opening and revealing a double bed on the grass.
Can't wait to see who slept well last night...
Nicola x
Check back tomorrow to read Nicola's views on tonight's show!
The housemates in pictures:
Copyright: Channel 5