Geordie Shore: Going Down Under is continuing to bring fun and drama to our TV screens tonight (20 August), as the gang get kitted out in fancy dress for an Egyptian-themed warehouse party and Vicky Pattison goes on a date.
Donning a pair of flip-flops (yes, really!) and the tiniest fancy dress outfits they can get their hands on, the boys - Gaz, James and Scott - are happy to flaunt their tanned six packs at the Aussie house music bash.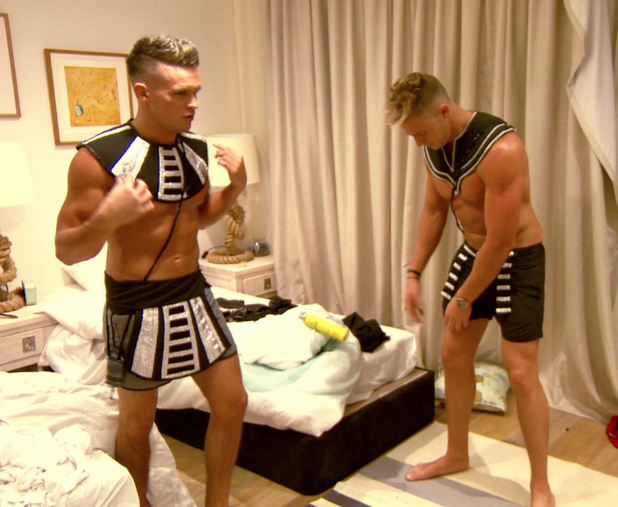 And the girls sound excited to be dressing up too - although Holly seems to have a little difficulty figuring out which ancient era she is supposed to be paying tribute to.
The bright-haired star says: "What's the first thing you think of when you think of Egypt...Romans."
Meanwhile, Charlotte has plans to go all out with her beauty regime - even more than usual!
"Tonight is fancy dress and that means everything has to be 10 times better, bigger hair, bigger lashes, more tan and more make-up," she exclaims.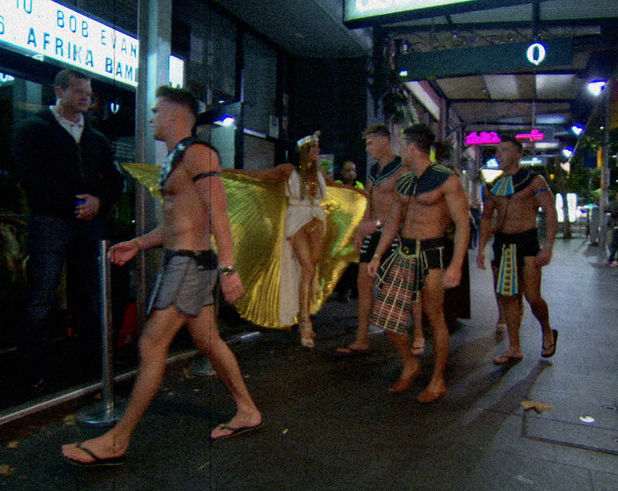 But of course, this isn't the only action the Geordie gang will be getting tonight, as Vicky bags herself a date with another Aussie hunk, Dan.
Before heading to her rendezvous, the bubbly brunette - who was previously engaged to ex co-star Ricci Guarnaccio - admits that she is feeling nervous and has butterflies.
"This afternoon I've got me date with Dan and feeling a little bit anxious to say the least." she says. "I am traditional, I like to date a person to get to know them.
"I walk into the restaurant and the minute I see Dan I kinda get this light feeling inside. I know that I do like him."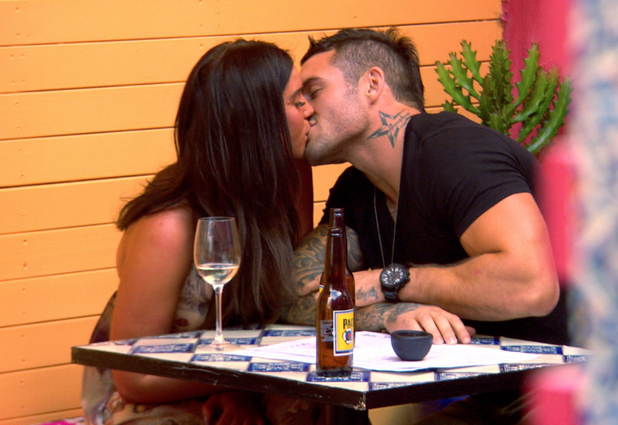 She later adds that the date has made her realise how far she has come since her newly-single days at the start of the series.
"There's something about [Dan's] easy going demeanour and calming voice that makes us wanna open up," she explains.
"When I first got to Australia the mere sight of a man made me nervous. The first time I tashed on I burst into f**king tears for f**ks sake and now look at us. If that's not me progressing and moving on I don't know what is."
Given that Vicky is now embracing her single status whole-heartedly, she also takes a special trip to the Whitsunday Islands off the coast of Queensland with fellow singles in the house, Gaz, Scott and Holly.
Understandably, Gaz can't wait to see how much luck he has with the females on the islands.
"We've planned like a secret singles' trip right. But listen, this isn't a sh*t trip. This is the best trip we've been on so far. We're literally going to paradise," he says.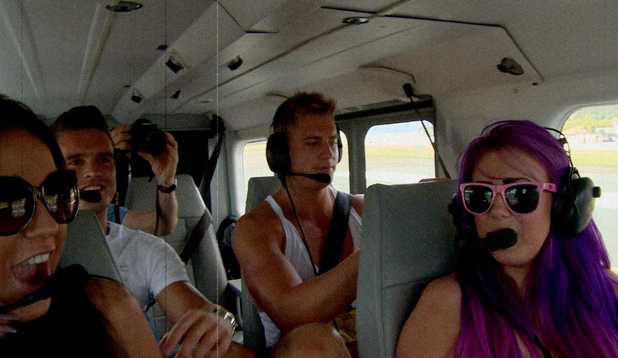 However, will the split in the group cause some tension?
"I've got a funny feeling it might ruffle a few feathers of the others who are in relationships and aren't coming, so we decided to keep it a secret from Holly cause she canny keep a secret to save her f**king life," Vicky adds.
We're looking forward to seeing how it all unravels later this evening!
Have you been watching the latest series of Geordie Shore: Going Down Under? Let us know if you're a fan below.