EastEnders, Corrie, Emmerdale, Hollyoaks: we take a look at tonight's top soap stories…
EastEnders, BBC1, 8pm
Abi is upset and depressed at her less than pleasing exam results and starts looking for a job now her uni dream seems over.
Lauren feels really guilty for her sister's failure, but Kirsty gives her some advice.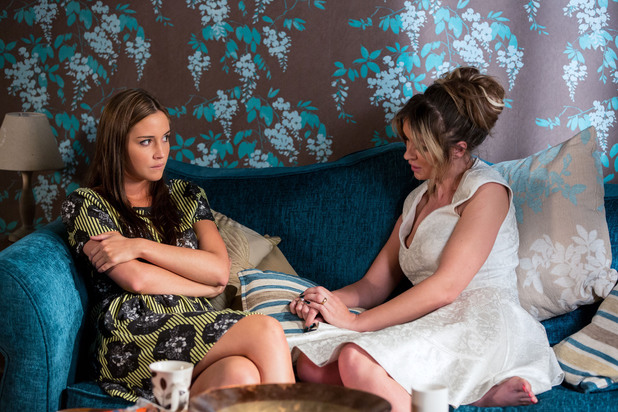 Kirsty eventually feels she has to tell Max about Abi's results and he's fuming, storming into The Vic and forbidding her from going on holiday with the other teens.
But luckily Lauren arrives in the nick of time and says she's found a way for Abi to still study to become a vet. Abi's thrilled and Max is relieved.
Coronation Street, ITV, 7.30pm & 8.30pm
Katy asks Chesney to go to the park with her and Joseph and although he agrees, he's worried how Sinead will react.
She's fine with it, but when she sees Katy has dolled herself up to the nines for the outing, Sinead's not quite so happy. She watches from across the street as Katy tells Ches Joseph's got a cold, so she thought they could have some time alone instead.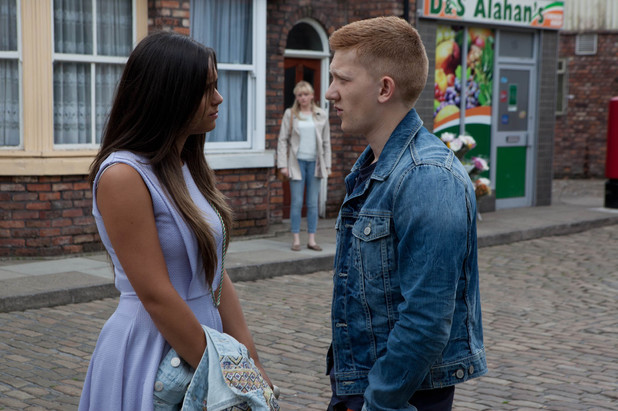 Later Sinead tells Chesney she understands if he wants to be with Katy, she is the mother of his child after all. Which woman will Ches choose?
Emmerdale, ITV, 7pm
With Paddy gone, and a worried Marlon taking Leo off her, Rhona feels she has nowhere to turn.
Realising Vanessa is also doubting her feelings, Rhona knows she has to keep her only ally onside, so lies about loving Vanessa.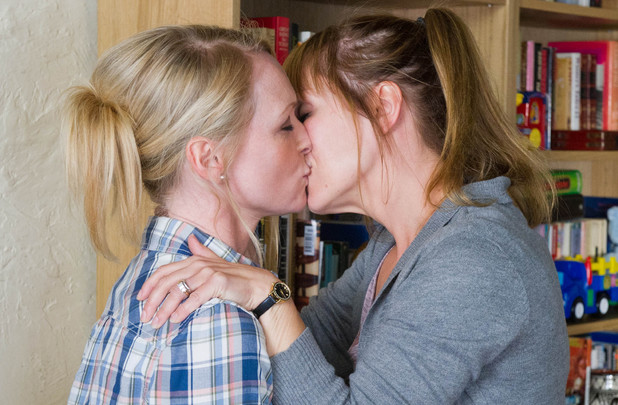 V's unsure Rhona's telling the truth, so to prove herself, Rhona leans in and kisses her friend.
Hollyoaks, C4, 6.30pm
Mercedes and Nana recruit Dodger to help them clear out Mrs Rahj's house.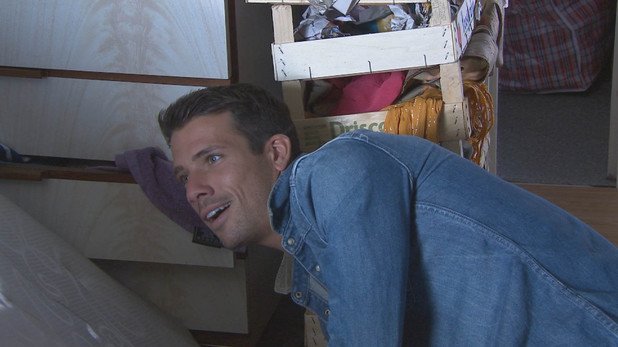 Dodger and Dennis head over there, sure there must be something worth having out of the mess.
Dodge's unimpressed with the state of the place, but he soon hits the jackpot when he discovers a mattress full of £50 notes!