EastEnders, Emmerdale, Hollyoaks: we take a look at tonight's top soap stories…
EastEnders, BBC1, 7.30pm
Ian tries to make things up to Denise after upsetting her yesterday and she eventually agrees to give him another chance.
The pair head home together, but Ian's elation quickly disappears when he realises someone has broken into the Beales'.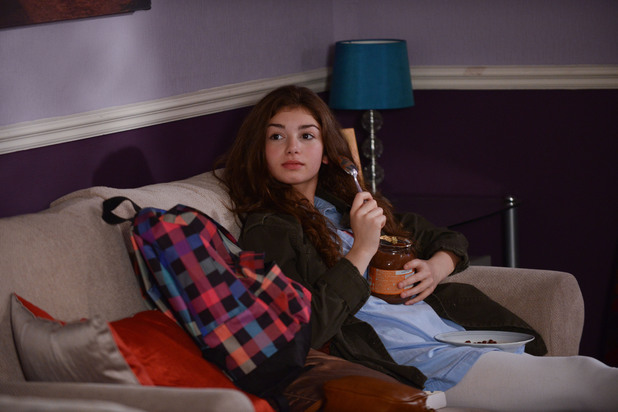 He walks into the living room to see Cindy Junior, Ian's ex-wife Cindy's daughter, sitting on the sofa helping herself to Ian's food! Why has she come to Walford?
Emmerdale, ITV, 7pm
Things are still fraught between Paddy and Rhona, and Vanessa doesn't help by hinting Rhona may well be having an affair.
Rhona confronts Vanessa over letting Paddy believe she's seeing someone else, but Vanessa insists she is seeing someone – her!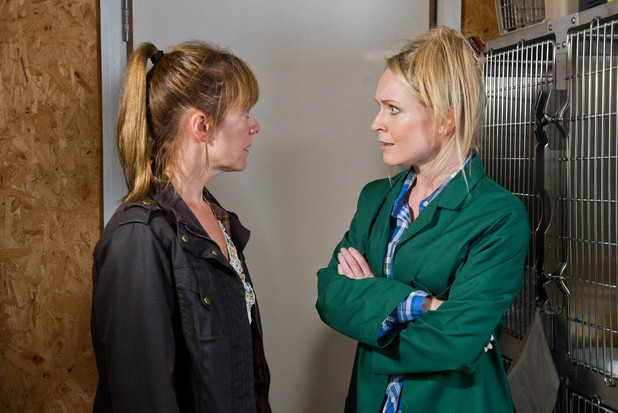 As Vanessa reiterates her love for Rhona and wills her to feel the same, how will drug-addicted Rhona react to her supplier's declaration?
Hollyoaks, C4, 6.30pm
Maxine is in turmoil following Sienna's revelation Patrick's had a vasectomy.
He asks her whether he's enough for her, and if he is she needs to resign her job to devote all her time to him and their relationship.
Torn, Maxine eventually agrees, but has she made the right decision?