EastEnders, Corrie, Emmerdale, Hollyoaks: we take a look at tonight's top soap stories…
EastEnders, BBC1, 8pm
Bianca convinces Kat to go on a double date to help her get over Alfie, but Kat isn't keen on the idea.
She's pleasantly surprised when she sees Ted and thinks he's very attractive. Kat starts to enjoy herself, and Bianca, unimpressed with her own date, Colin, watches on jealously.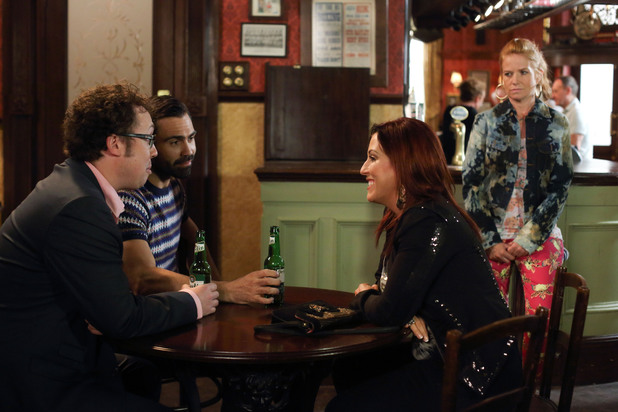 Bianca takes Kat to one side and asks her to swap dates, but Kat's not keen. However, Ted's overheard them being mean about Colin and both men decide to leave.
Coronation Street, ITV, 7.30pm & 8.30pm
Leanne is stressed and struggling to cope with Nick in a coma, and when she walks in on Kylie and Gail gossiping about her, she lashes out.
But later, there's a glimmer of hope when the consultant tells her they're reducing Nick's sedation and he should start to regain consciousness soon.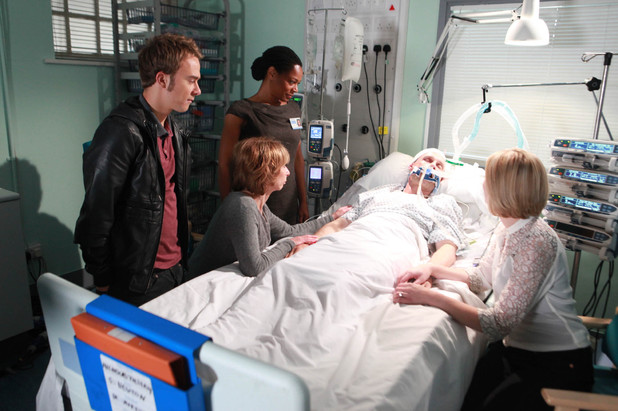 As they all sit by Nick's bedside willing him to wake up, David's in a panic – how will he cope if Nick remembers everything?
Emmerdale, ITV, 7pm
David is shocked to learn Nikhil still plans to move to Canada and take little Molly with him.
David rallies Rishi and Jai to talk to Nikhil and try to persuade him to stay, but he's still grieving and determined he needs to move away from the village to get over Gennie.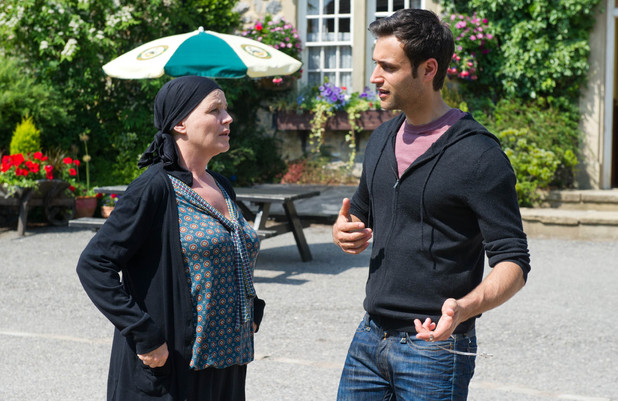 When Brenda hears the news, she's devastated at his plans and the idea of Molly being taken away from her. Can she change Nikhil's mind?
Hollyoaks, C4, 6.30pm
After John Paul forgets his phone and is unable to answer Danny's calls, a hurt Danny seeks comfort in Ste's arms.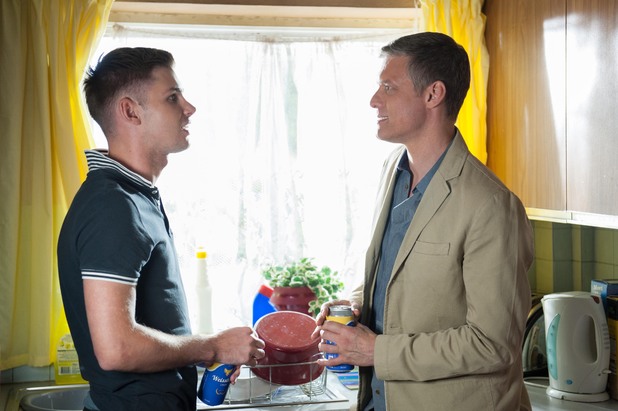 The pair go back to Ste's place for a drink, but something suddenly clicks in Danny and he realises what we're all screaming at the telly – he's Ste's dad!
Quickly making his excuses, and horrified he almost got amorous with his son, Danny rushes off. When will he tell Ste the truth?