David Walliams has written and stars in new comedy Big School alongside Catherine Tate.
David plays Keith Church, Deputy Head of Chemistry at Greybridge School. He's on his way to the headmistresses office to resign when he meets new French teacher, Miss Postern, and decides life at Greybridge isn't all bad.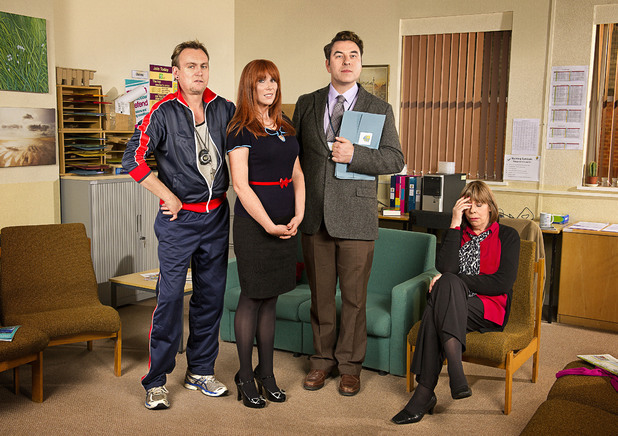 As the hapless pedant tries his best to woo Miss Postern, taking advice from a pupil in detention might not be his best move! Seeing as his phone doesn't send picture messages, Church is left with the second option of getting her into his car – because apparently babes love cars…
Of course, things don't go smoothly for poor old Mr Church, especially not when PE teacher Mr Gunn also makes his move on the new Miss!
Big School, BBC1, 9pm