EastEnders, Corrie, Emmerdale, Hollyoaks: we take a look at tonight's top soap stories…
EastEnders, BBC1, 8pm
After Carl is searched by the police and nothing is found, Joey rushes back to tell Max what's happened and that Kirsty and Carl have gone into the B&B together…
Max rushes over and when he arrives Kirsty demands to know if it was Max who called the police. Caught out, guilty Max tries to deflect her questions, but Carl then asks how Lauren is, and assuming Carl's threatening his daughter, Max goes for him.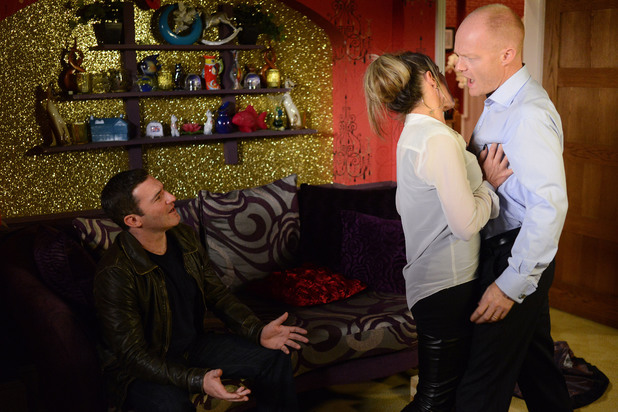 Kirsty holds Max back and forces him to leave with her, but later Carl tells Max he's going to get Kirsty back, and it'll only take three weeks for him to do it. What is Carl's plan?
Coronation Street, ITV, 7.30pm & 8.30pm
When Karl finds Craig crying in the backyard of the Rovers, he's completely stunned when Craig tells him what's wrong.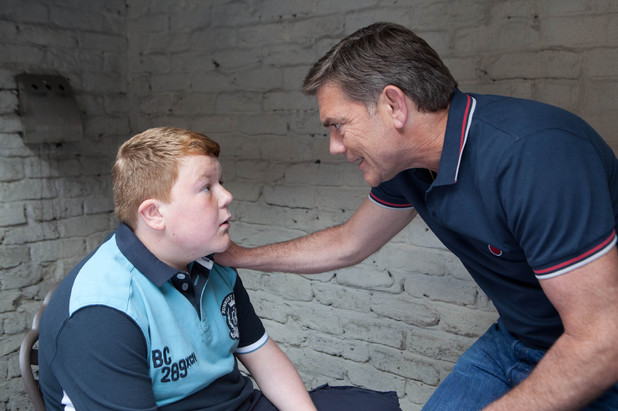 Craig explains that he was the one who burnt down the pub because he threw away a cigarette that night when he saw Karl coming out of the back door.
Karl can't believe there's now a witness to place him at the pub the night of the fire. How will he manage to keep Craig quiet?
Emmerdale, ITV, 7pm
Determined to get rid of Cameron, Cain hits him over the head and bundles him into his car, driving off before Debbie can stop him.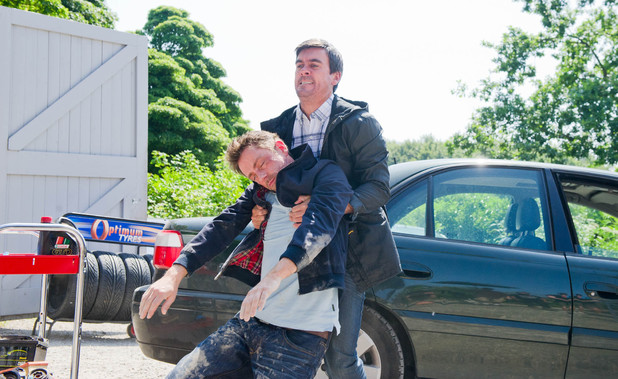 Debbie is desperate to make sure Cain doesn't hurt Cameron and tracks them down to the quarry where Cain is preparing to push the car over the edge with Cameron in it, faking Cam's suicide.
Terrified Cameron begs Cain to sort this out properly, insisting he won't hurt Debbie again, but Cain isn't having any of his victim's pleas. Will Debbie arrive in time to save Cameron?
Hollyoaks, C4, 6.30pm
After yesterday's dramatic rooftop showdown, Nancy is taken to the police station where she begs the police to believe she's innocent.
She talks to Darren and tries to make him see that she's not crazy and Sienna's been setting her up. But after everything that's happened, will he believe Nancy? Or are Sienna's lies just too convincing?