EastEnders, Corrie, Emmerdale, Hollyoaks: we take a look at tonight's top soap stories…
EastEnders, BBC1, 7.30pm
Lauren goes to her first counselling session and meets a handsome, charming guy called Jake in the waiting room.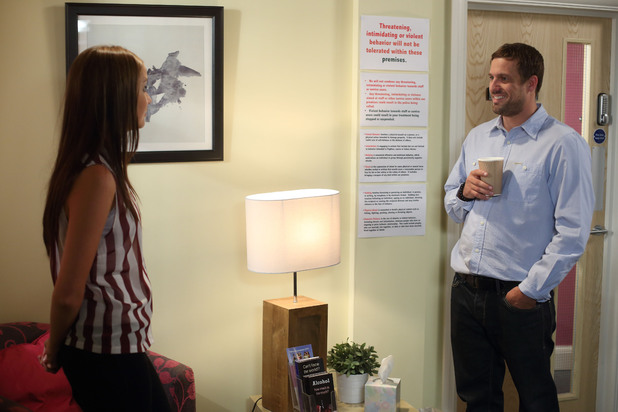 Jake cracks a joke about the counsellor to help with Lauren's nerves, but she doesn't find it funny.
In the session, Lauren struggles to open up, but eventually her counsellor, Mary, breaks the ice. As Lauren confesses her fears and that she nearly drunk alcohol the other evening, Mary tells her she's come a long way because she spat the booze out.
Cheered after the chat, Lauren is secretly pleased when Jake has been waiting for her to finish, and he apologises for his joke, clearly smitten with Ms Branning.
Coronation Street, ITV, 8.30pm
Rita finds herself surrounded by hoodies on the Red Rec after going there looking for Tina.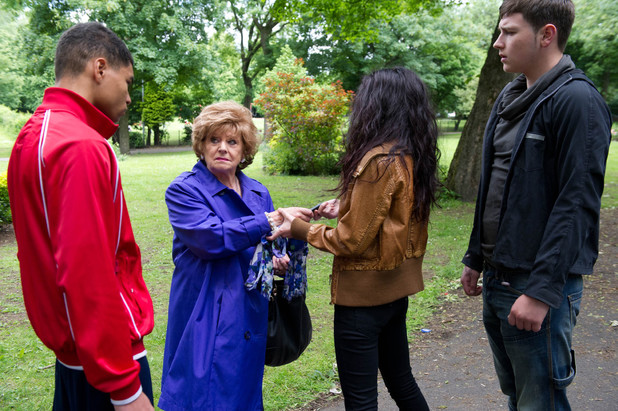 She answers the phone to Dennis, but is only able to make a garbled plea begging him to come and get her before the gang rip Rita's phone out of her hand and then snatch her bag.
Dennis, Tina and Tommy race to the Red Rec, but will they get to her before anything worse happens?
Emmerdale, ITV, 7pm & 8pm
Chas keeps a sharp eye on Debbie and Cameron at Gennie's funeral and eventually realises they are having an affair.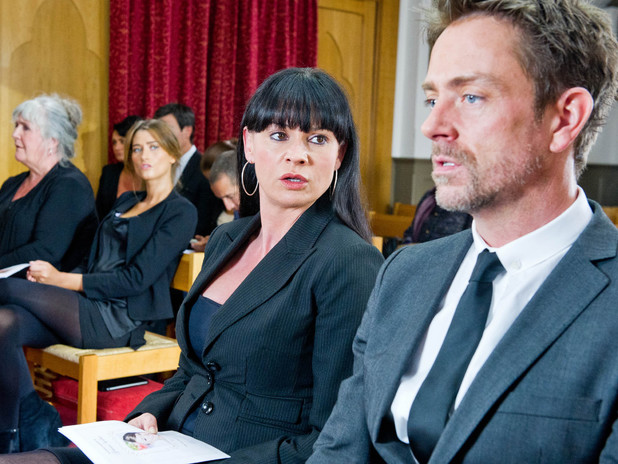 As the funeral gets underway, Chas whispers to Cameron asking him if he loves her. She then accuses him of sleeping with Debbie.
Knowing he's been caught out, Cam quietly confesses he's been seeing Debbie for a few weeks, but begs Chas not to make a scene at the funeral.
She gets up to read her eulogy, but her grief soon turns to anger directed at Cameron. Will she ruin Gennie's funeral or can she get herself under control?
Hollyoaks, C4, 6.30pm
With Nancy on the run and the police after her, she feels like she has nowhere to turn, and after a car chase, finds herself on top of a multi-storey car park.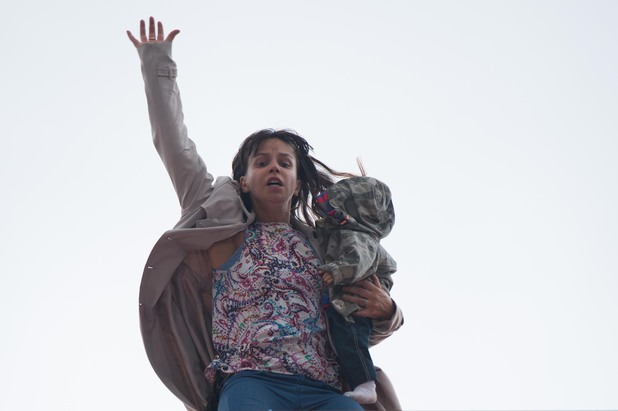 She's clipped by another car, loses control and ends up with her back wheels teetering dangerously over the edge.
With Oscar and Charlie in the car, can Nancy get them all out? And what will happen to her if she does survive – will Darren have her sent to jail?