Emmerdale, Hollyoaks: we take a look at tonight's top soap stories…
Emmerdale, ITV, 7pm
With the festival imminent, Declan is stressed out over the lack of investors, so the last thing he needs is a visit from the police because they've had a tip off over a body buried on the glamping site…
As Declan and Megan accompany the police up to the site, they try desperately to talk their way out of the situation.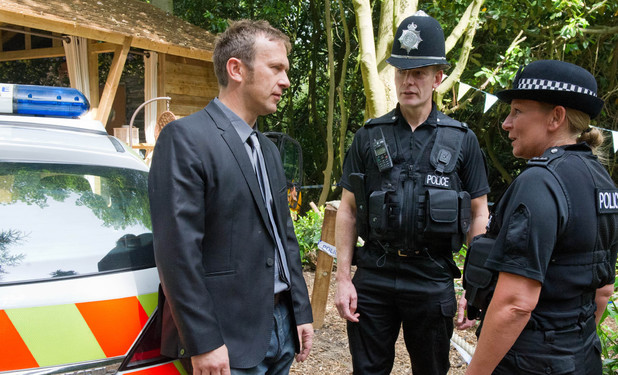 Working out Katie was behind the phone call, Declan tells her he'll take her down with him, so she makes a decision and packs her bags to leave the village.
Hollyoaks, C4, 6.30pm
Desperate to get rid of Nancy, Sienna suggests Nancy leave with the kids.
Sienna's all smiles as Nancy heads off with the children, but when Darren comes home later he finds Sienna bound and gagged in the flat with the gas switched on!
He demands to know what's happened and sneaky Sienna blames Nancy, claiming Nancy's kidnapped the kids and run away!