Liz McClarnon shot to fame as one third of Atomic Kitten but, for the last three years, she has been keeping a secret. Liz has been the victim of a vile and perverted cyberstalker.
The bubbly singer was left feeling frightened, paranoid and even dirty after the sick man sent her hundreds of lewd messages on Twitter. He even turned up to an album signing and, unbeknown to Liz, she posed for a photograph with him - which he later taunted her with.
Ahead of her own documentary tonight,
Cyberstalking Hell: Liz McClarnon
, Liz has bravely opened up about her ordeal to highlight the seriousness of the crime - and to encourage other victims to speak out.
When did your ordeal begin?
At the end of 2010, I started to get certain messages that weren't particularly provocative, but that just made me feel a little bit uncomfortable. I'm a bit of a prude, so I thought nothing of them. I told my manager and he said, 'Oh you know what you're like, they're probably not that bad' and I agreed. I had a couple of people who stalked me a little bit in Atomic Kitten, it's just part of the job. But then it got worse. The man started saying sexual things.
How many messages would he send you?
He could tweet me up to five times a week, or it could be five times a day sometimes. It was really, really sporadic. There was no pattern, which almost made it worse as I never knew when I was going to get one.
What would he say to you?
The messages would be of a strong sexual nature, with him saying what he wanted to do to me. The language was vile and it made me feel sick. It got so bad that he was talking about raping me and different types of rape.
How did you feel each time you got a message?
Oh, awful. It would change my whole day. If I got one in the morning, it would change everything. I'd be in a great mood and then I'd be done for the rest of the day. You know, it literally would change everything.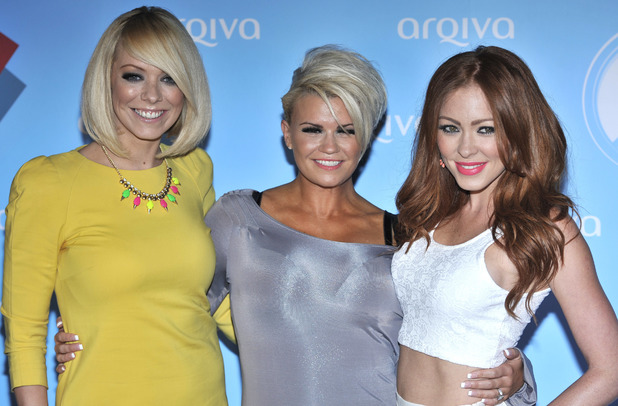 You later found out you'd met the man responsible, tell us about that..
Yes. he'd met me at a signing and I had no idea. I'd posed for a picture with him and everything. A while later, he sent me a message, saying: 'Don't you remember me? Well here's a picture of us together.' He had his arm around me and that was the bit that stuck - the fact that he'd touched me.
Did you tell anybody?
I didn't tell anybody to begin with. I didn't tell my mum, even though we're extremely close. My brother is one of my best friends and I didn't tell him or my dad. Being males, they are extremely protective and I didn't want them to be like, 'Right that's it, where is he?' i didn't want that. I just wanted it to stop and I didn't want anybody to get hurt, even my stalker. I just wanted it to stop.
Did you ever wish you weren't famous?
Yeah, quite a lot. I love performing and I love singing on stage, but this was horrible. But you know, like I learnt in the documentary, a lot of people are stalked even when they're not famous. Whichever way the dice rolls, it can happen.
We see in your documentary that you spoke to the police when he started contacting your teenage fans too...
Him targeting teenage girls was a big thing. He groomed them until they were 16 and then, on the day of their birthday, he'd send them suggestive messages. They were the ones who came to me in the end and told me what was going on. They were shy and embarrassed and almost felt dirty, just like I'd been feeling. I knew then that it had to stop. This was not on.
Did you feel guilty?
Guilt was the overwhelming feeling, absolutely the overwhelming feeling. I think it's very natural and I just felt I should've dealt with it sooner. If I'd have thought that he was...you know...if I'd have said something sooner to the police, maybe he wouldn't have done this... It was a continuous thought that went round and around in my head, even now. They've thanked me for bringing it to light and making such a big deal, but I wish I'd done it sooner.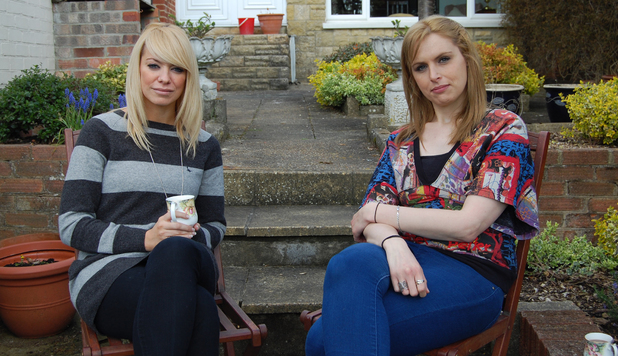 Did the police take you seriously?
Actually, they took it very seriously. I think it was backed up in the sense that - I know it's bad to say - but I'd let it go on for so long that there was so much evidence. I was able to show them so many messages that were extremely abusive and tell them about the Atomic Kitten fans that were getting the same abuse. They compiled everything and said, 'Oh my god, this guy has gone too far'. Even when we got the police involved the stalker was like, 'Yeah, take me to court and make sure you wear a low cut top so I can do things over your…'. It was harrowing, really harrowing.
The man was prosecuted, but not jailed. How do you feel about this?
I wish he'd have ended up in jail at least for a little while because, if anything, I wanted to teach him a lesson. Prison is one of the scariest places to be and I don't think he's that tough. I think anyone that cyberstalks is actually a coward.
Does your ordeal still affect you now?
"I see people in the street and think, 'Oh my god, you look like him'. If I haven't thought about it for a week and then see someone who looks similar, I get worried and feel paranoid. But at the same time, I tell myself to shut up and carry on walking. I always feel quite protected, as I've always got someone on hand such a my bandmates or security, but I worry about the girls who come to Atomic Kitten shows by themselves. I worry that he might be around or he might find them. That's the bit that gets to me the most.
What advice would you give to someone being stalked?
If you even feel threatened, if you feel like you're being dramatic - which I did at the beginning - just go to the police and go, 'Look, I'm not comfortable.' At least then they're involved. Even if they say they haven't got enough evidence yet to investigate, at least you've told them. Please don't be embarrassed because I know that it can make you feel that way. But please don't, because I've heard stories where people have been killed because they were too embarrassed to tell the police. I've heard it, not from the horse's mouth, sadly, but from the sisters of someone who's been killed. Prevention is better than a cure.
Cyberstalking Hell: Liz McClarnon, 10pm, C5, Monday 12 August
With thanks to Emma Gibbins