EastEnders, Emmerdale, Hollyoaks: we take a look at tonight's top soap stories…
EastEnders, BBC1, 7.30pm
Joey tells Lauren he wants them to take things slowly as he doesn't want to hinder her recovery, but she's already becoming agitated needing something to distract her from craving alcohol.
She plans a night out with Whitney and Lucy at the R&R, but when they insist on drinking non-alcoholic drinks, things become strained again. Lauren tells them to drink what they like, but it's clear Whitney in particular is still on edge.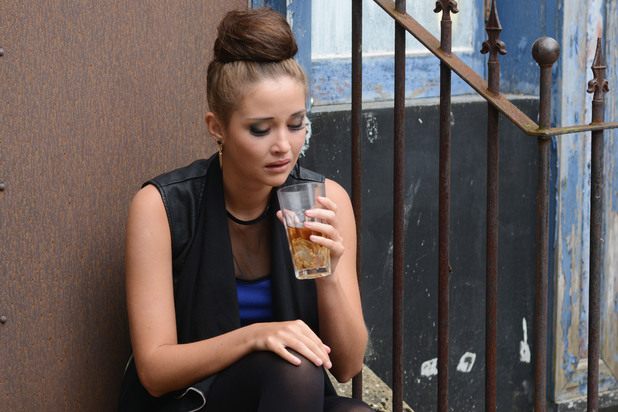 Eventually Lauren demands to know what's going on and Whitney confesses she slept with Joey.
Lauren pretends she's fine with it, but as she goes to leave she swipes a glass of vodka and sits outside, taking a big gulp. She thinks twice and spits it out before breaking down in tears.
Emmerdale, ITV, 7pm
When Brenda hears Nikhil has found himself a job and house in Canada and booked his flight, she realises she has to take drastic action to make sure he doesn't turn his back on his daughter.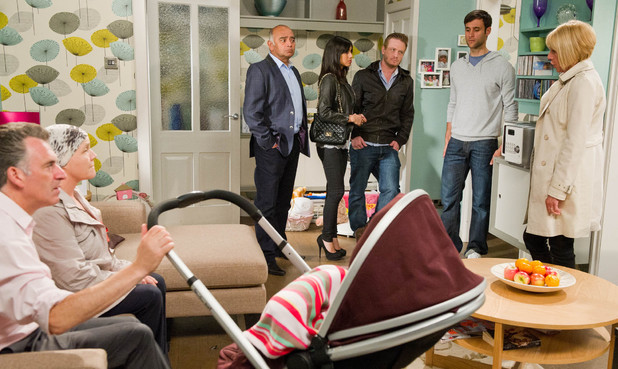 Brenda, Bob, Georgia, Rishi, David and Priya take Molly to Nikhil, and then leave him blocked in the house with her.
Can the stunt help Nikhil face up to his grief and care for his daughter?
Hollyoaks, C4, 6.30pm
Darren finds himself in a very difficult situation when Sienna announces she's pregnant with his baby!
After spending the day with Nancy and Oscar and reconnecting with his wife, he's torn when Sienna says she wants to have the child and be with Darren.
When the whole pub gets wind of the news, including Nancy, Darren really is in turmoil when he has to choose – Sienna or his wife?