EastEnders, Emmerdale, Hollyoaks: we take a look at tonight's top soap stories…
EastEnders, BBC1, 7.30pm
Sadie makes quite the impression on the men of Walford when she sets up a stall on the market offering massages.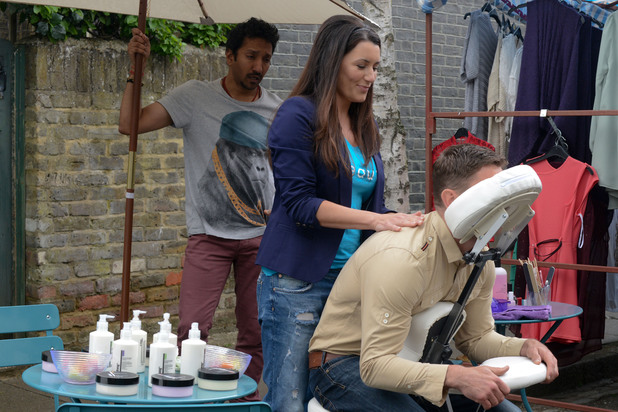 She flirts with all the guys and Poppy warns her that her behaviour might get the backs up of the women, so to tread carefully as they'll be her clients when the salon reopens.
Ignoring her advice, Sadie continues regardless, but when she has a run in with Roxy and Kirsty in The Vic, she realises Poppy was right, and buys her a drink to apologise.
Emmerdale, ITV, 7pm
Laurel goes back to the flat of Ross, the man she believes attacked her, and armed with a pair of scissors, follows him inside.
She pulls the scissors out on him and tells him she wants to hurt him like he hurt her, and when it dawns on him who she is, and that she means business, he profusely apologises.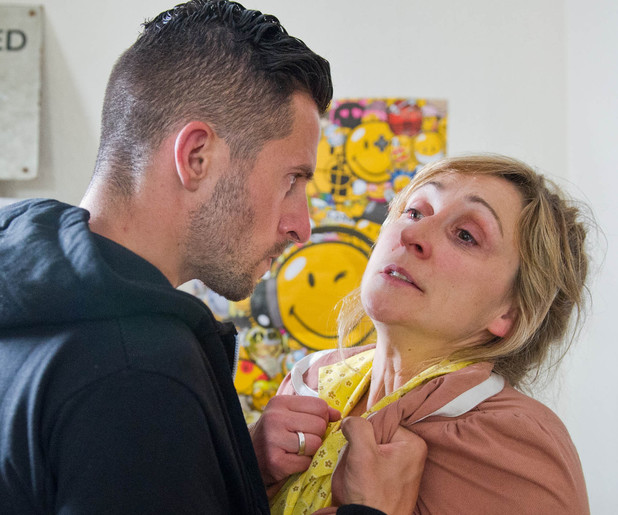 It's not enough for Laurel though who keeps pushing him, but it's not long before he's realised she's all talk and starts moving towards her. Paralysed with fear, Laurel drops the scissors and Ross takes back control. Will anyone help Laurel?
Hollyoaks, C4, 6.30pm
Carmel makes the ultimate in grand gestures when she gets down on one knee and proposes to Jim!
Putting their recent rows behind them, and setting the scene in the middle of The Loft, making sure there's a crowd gathered, Carmel asks Jim to marry her and he happily accepts.