Katherine Kelly joins the cast of award-winning 1980s crime drama, The Field Of Blood, for the new two-part seri
es.
Katherine is Maloney, new Editor-in-Chief of the Glasgow Daily. She's a tough cookie making her way in a man's world and she's determined to bring the paper into the modern age – much to editor Murray Devlin's horror.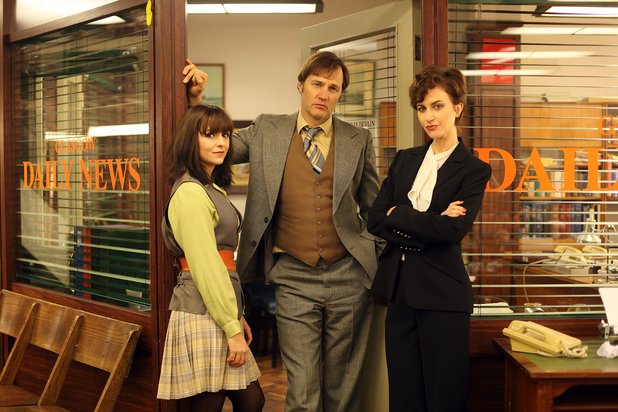 With these two at loggerheads, it's news reporter Paddy Meehan who stumbles across a big story of dirty tricks, police corruption, a government cover-up and cold-blooded murder.
As she takes on the challenge of writing the story of her lifetime, she puts herself in danger – will she be silenced?
The Field Of Blood, BBC1, 9pm