EastEnders, Emmerdale, Hollyoaks: we take a look at tonight's top soap stories…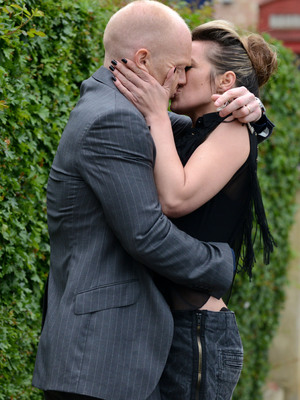 EastEnders, BBC1, 7.30pm
Max thinks Kirsty has slept with Carl, but she begs him to believe she hasn't.
Still not convinced, Max confronts Carl, who gets Max's back up even more and tells Mr Branning it's all in his head…
Knowing he's messed up with Kirsty, Max heads off to find her, but she puts up a good fight against his charms when he tries to apologise. She's hurt when she realises he had to go to Carl for confirmation she wasn't lying.
Kirsty storms off and Max follows, and the passion soon takes over their arguing as they start snogging! Rushing home and tearing each other's clothes off, they're stunned when Lauren arrives home!
Emmerdale, ITV, 7pm
After she took dodgy drugs and was rushed to hospital, Rhona is visited by a doctor who tells her she had so much paracetamol in her body she either took an overdose or has a dependency problem…
Wanting to avoid the difficult line of questioning, Rhona swiftly discharges herself and heads home to Paddy.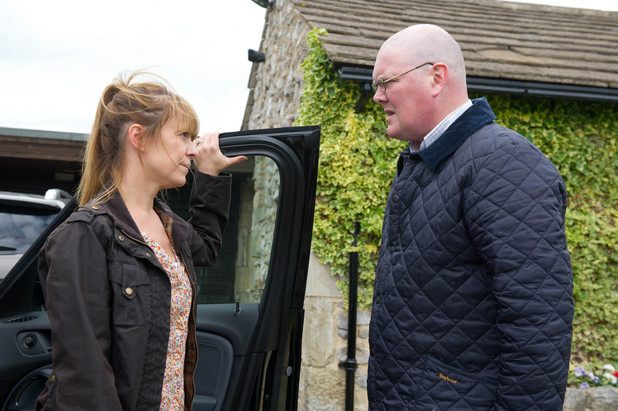 But he thinks she's been staying at her mother's, and having called to check on her, he's furious when he finds out she's been lying to him. Will Rhona finally confess the truth to Paddy?
Hollyoaks, C4, 6.30pm
As Myra prepares to close up the florist late after an order kept her behind, she's attacked by a hooded figure with an iron bar…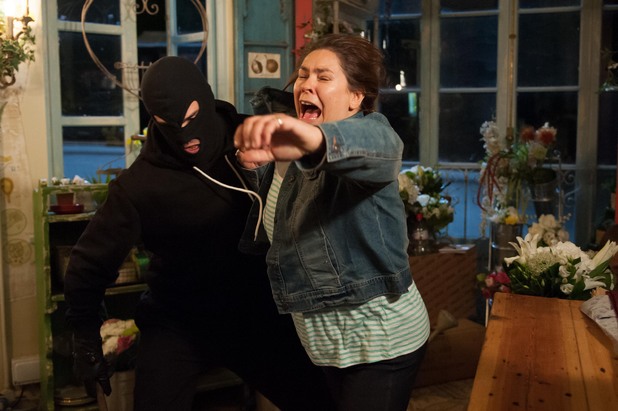 With Dr Browning desperate to have his mother-in-law killed, does he have anything to do with the violent assault?
Jim McGinn comes to Myra's rescue during her ordeal and gets her to hospital, but is he too late? Will Myra die?