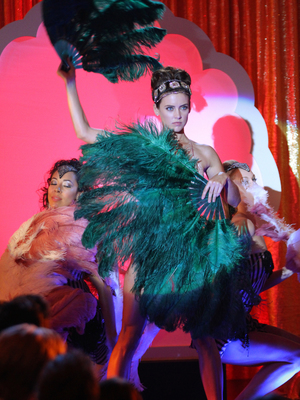 It's the 100th episode of 90210, and even though this is the last series, we're still as hooked as ever!
Naomi is hosting an elaborate charity event in an attempt to gain membership of an elite club for the most powerful women in Beverly Hills.
Meanwhile, Liam's shunning Navid's attempts to apologise, but the blackmail threats are really getting to Liam and he finally confides in Annie about Vanessa's accident. What will her take on the situation be?
Silver decides to surprise her friends with an unexpected stage performance – complete with feathers, dancing and a daring amount of flesh!
Dixon is throwing himself into his new record label and planning Adrianna's career – but he's about to make an upsetting discovery… Could it have anything to do with her recent affair?
90210, E4, 9pmLucy Mecklenburgh, Michelle Keegan: weekend's top stories in pictures