EastEnders, Corrie, Emmerdale, Hollyoaks: we take a look at tonight's top soap stories…
EastEnders, BBC1, 8pm
Bianca tries to stop Whitney leaving, but the youngster is adamant she has to go. When Kat realises what's going on, she decides to go after Whitney and try to talk some sense into her.
Catching up with her, Kat stops Whitney getting into a car with a group of strange lads, but one of the boys propositions Whit to go for a drink and she agrees.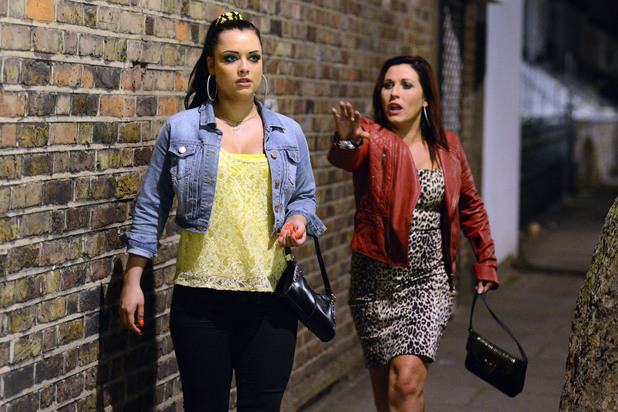 Kat follows and corners Whit in the pub toilets begging the troubled lass not to offer herself to any old bloke. When Whitney snaps at Kat saying she knows nothing about it, Kat reveals her own childhood abuse.
As the pair open up to each other, Kat begs Whit to come home, but will she?
Coronation Street, ITV, 7.30pm & 8.30pm
Leanne's shocked when she receives a poison-pen letter asking if she knows who her husband spent Christmas night with…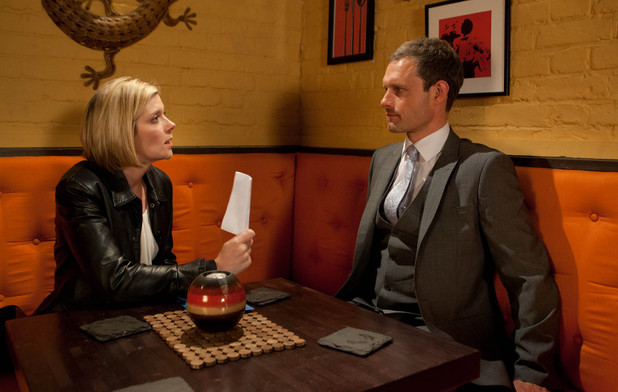 She demands answers from Nick and he squirms, not sure what to say, but knowing this is his chance to come clean about his night with Kylie.
He doesn't, but when Leanne later spots him talking to Eva, she instantly concludes it was her sister Nick slept with and lets rip!
Emmerdale, ITV, 7pm
Rhona is in withdrawal, and assuming her moods and shivering are because she's sick, Paddy gets her some pills from the chemist to help her get better.
When Vanessa finds out what he's done, she is fuming and confronts Rhona, stressing the dangers of self-medicating.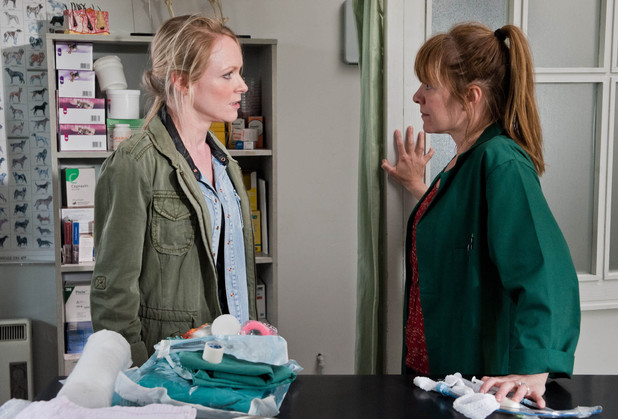 As she rails at her friend, Vanessa's emotions get the better of her, and she ends up letting a closely guarded secret slip out – what will the revelation do to Rhona's already fragile mental state?
Hollyoaks, C4, 6.30pm
Joe, Ziggy and Freddie are still trying to find out who their mum's new lover is – and when they finally catch them out, they're in for a surprise!
They walk into the kitchen and see Sandy in a man's shirt, making tea for her new fella – but who is it?
The boys are less than impressed to see who their mum's man is, and chase him out of the house half naked!